Kevin Morby, Paul Janeway, Lucy Dacus & More On Their Favorite Albums of the 2010s
Also featuring The Decemberists, Tune-Yards, Hop Along and more of our favorite artists of the decade
Photos by Barrett Emke, Dustin Condren & Noam Galai/Getty
Music
Features
Best Albums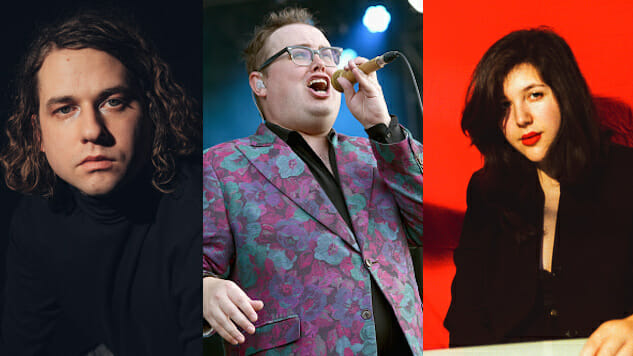 In October, we released our list of the best albums of the 2010s. In that rundown of 100 albums, there's music of all kinds—rap, rock, pop, folk, punk, electronic and so much more. So it should come as no surprise that the artists who made those albums have even broader tastes. We reached out to artists who are featured on our Best Albums of the 2010s list and asked them to tell us about their personal favorite music of this long, wild, beautiful decade. You can read their answers below, plus a special introductory essay from Kevin Morby, whose album City Music landed at #73 on that list, about his favorite album of the last 10 years, Nick Cave & The Bad Seeds' Push the Sky Away.
Kevin Morby on Nick Cave & The Bad Seeds' Push the Sky Away: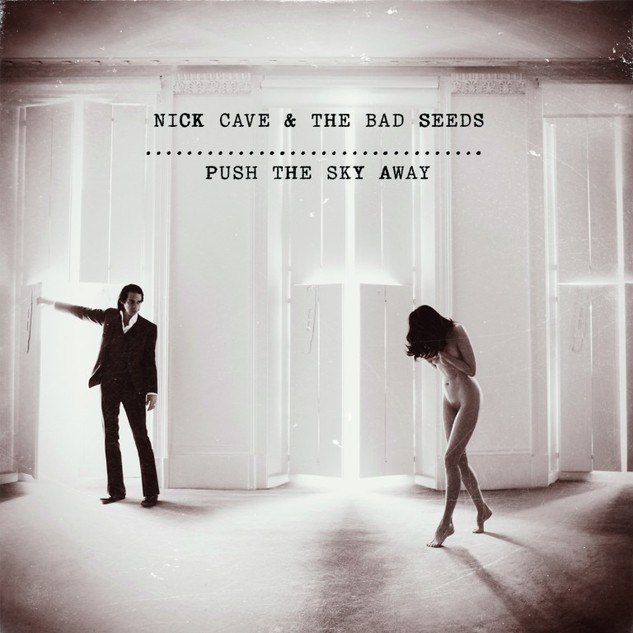 When considering my favorite album of the decade I can't think of anything more impactful than Push The Sky Away by Nick Cave & The Bad Seeds. For me, it transcends time and space—for no matter where I'm at or what I'm doing, it yields the power to transport me back to one of the most powerful moments of my life. A moment in which I began to truly believe in the theatre of music and live performance. A moment in which I saw a man morph into something larger than life for an hour and a half and within doing so let ten thousand others morph with him. Take right now as an example, while I sit writing this, I'm listening to the album for the first time in years, and within seconds of the opening song, I find myself covered in chills.
Helsinki, 2013:
I woke up in the late evening backstage of the Flow Festival in Helsinki, Finland in 2013. I had performed earlier that day, around noon, with my band Woods, and after the set, I was quickly lulled under and into a feverish jet-lagged dreamscape on our dressing room floor by the white noise of the festival. Getting myself to my feet, I left the trailer and tried to get my bearings on what time of day it was. The festival was still underway and though I was hidden from the festival-goers, I could feel very palpable energy in the air coming off of the attendees—which I'd soon come to realize was the kinetic anticipation of 10,000 eager fans awaiting their headliner. Hungry, I made my way to the catering tent to find that dinner had come and gone, but there were a few scraps left, and while I was filling up a paper plate I recognized the only other person occupying the tent was Nick Cave—an artist I really didn't know anything about—making himself some tea. As naïve as it may seem when looking back on that night, I had zero interest in him there at that moment. I knew he was a famous musician, and maybe sometimes an actor—or was it an author? I didn't know and I didn't care. The connotations carried by his name over the years were never anything of interest to me for they brought visions of goth thespians at a sort of Rocky Horror Picture Show covered in makeup and fake blood, which was all fine—but wasn't my thing. I was pridefully only interested in the poets and the punks, and Nick Cave—from the album covers and posters of his that had come into my periphery over the years—seemed like a poor theatrical imitation of both. I barely noticed as he disappeared from the tent with his cup of tea.
After I finished eating, I rubbed my eyes and re-emerged into the backstage where I ran into my bandmates in Woods, who seemed to be tailing Nick Cave and his sudden entourage at an unsafe distance:
"Quick! We're going to sneak onto the side stage with Nick Cave and his family," Jarvis [Taveniere] whispered.
"Eh, I don't really like Nick Cave," I resisted.
And then came that life-changing cinematic moment between two friends where Jarvis looked me in the eye and said:
"You may not like him yet, but I could see him being a big influence on you someday. Come with us." He convinced me to follow their lead.
We were successful in our mission to make it to the side stage by blending in with his friends and family just as the band was walking out and suddenly I was staring down a football field worth of screaming fans at an angle. Outfitted in black suits, the band picked up their respective instruments and started vamping on the intro of what I would later find out was the song "WE NO WHO U R." I peeked my head around the corner of the stage to see just what that many thousands of people looked like huddled together. One fan raised a blown-up magazine cover with a younger Nick Cave from a past decade above his head—others held cardboard signs with personalized messages and song requests. Nick, with all of this at his back, stood only a few feet away from us, calm and collected as he bent down to kiss what must have been his two young sons on their foreheads.
"Mind your mother while I'm out there!" he shouted above the music at them, waving his finger in front of their faces.
The two boys nodded as Nick smiled down at both of them and ruffled their hair.
He then walked out onto the stage and gave the best live performance I've ever seen. I witnessed a family man transform into a rock god right before my very eyes. He stalked to the middle of the stage like a broken scarecrow, falling into different dance positions and holding poses as he began to sing:
"Tree don't care what the little bird sing… We go down with the dew in the morning light…"
Then soon transitioning into his song "Jubilee Street," which though it started slow and tempered, soon exploded into chaos and suddenly I couldn't keep track of the 56-year-old man zig-zagging across my field of vision. One moment he'd be in the crowd, the hands of hundreds of fans reaching for his chest, the next he's leapt back onstage and has fallen into his piano bench hammering out a few sour chords before running across the stage and singing into his guitarists face;
"I'M TRANSFORMING, IM VIBRATING, LOOK AT ME NOW!"
On his left stood Warren Ellis, who swayed back and forth while screaming into the open Finnish air through his long silvery beard like some sort of possessed wizard throwing violin bows in all directions as the rest of the band followed his lead into mayhem as if they were all on an airplane that had just gotten word that it was going to crash. It ebbed and flowed like this for the next hour and a half and left me standing wide-eyed and mesmerized. I simply could not process everything that had just happened. When it came time for the encore, security guards ushered us all off of the stage and we made our way back to the hotel.
In bed, I found myself too buzzed from the performance to sleep and in an attempt to keep the night going, I downloaded his new album, Push The Sky Away, on iTunes. I listened to it on repeat, replaying the evening over and over again in my head, starting with the moment I first saw him: Just the two of us sharing the catering tent where I sat naively eating dinner, unaware that my life was about to change forever as he stood in silence, waiting for his water to boil. —Kevin Morby
The Decemberists' Colin Meloy on Beach House's Teen Dream: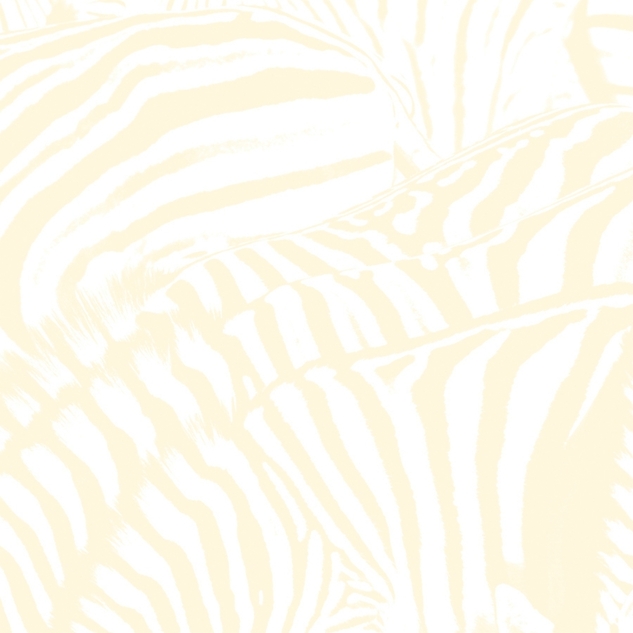 Seems weird that the record that defines this past (passing) decade for me came out in 2010. It's the one record I've come back to over and over. Often you don't know a record is truly great until you've grown with it, let it overstay its welcome for a bit and then return to it. Lots of great records came out in the '10s (the teens?)—but very few, I find, feel as expansive and inviting as this one.
I picked this one up after having had a passing fancy for Beach House's first couple records. I think I might've compartmentalized them in my mind as being a kind of novelty duo—guitar and organ. The music was good, but seemed a bit bound by its limitations. When I heard Teen Dream I don't think I've ever witnessed, so completely, a group totally outstrip itself and really, really become something…extra. The bones are there—this is still a duo, by all measures, based around a single guitar and a single keyboard—but it's so much more.
The melodies are crushing, all swimming in this shimmery landscape; Victoria Legrand's voice brings to mind Kendra Smith and Kate Bush and Marianne Faithfull and yet is so much her own. There's a weirdness there too—the guitar sounds push all kinds of boundaries (there's so much divey tremolo that I thought my record was warped a couple times). These songs are just so, so good. Viva Beach House! Viva Zebra! —Colin Meloy
Frightened Rabbit's Grant Hutchinson on Robyn's Body Talk: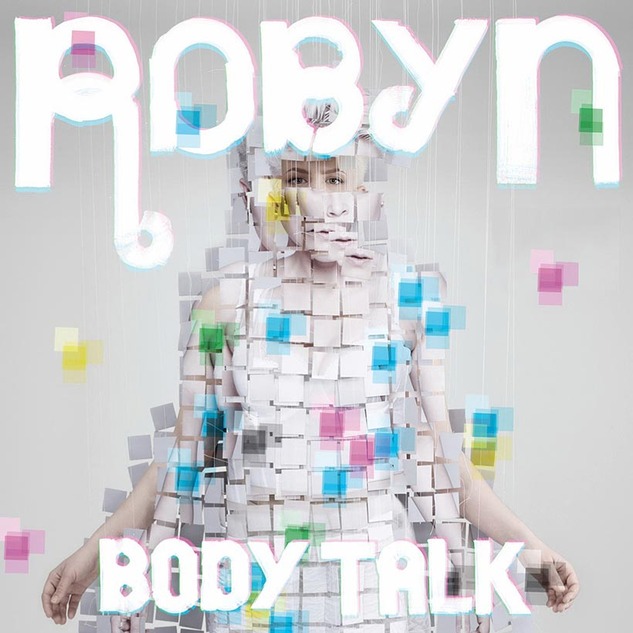 I'll be honest I had to google when this record was released and it just sneaks into the decade in 2010. What an absolute banger of an album. I think the marker for a great pop record is how many years after its release you still want to dance to it. After nine years this is still going strong. The instrumentation is seemingly so simple, but when you listen again and again you'll find new sounds and parts that are so subtle but totally vital to the song. "Dancing On My Own" is a perfect example of a dark, melancholic song that uplifts and makes you want to dance, cry, smile, sweat, love and be loved. It's euphoric but at the same time lonely and heartbreaking and that balance is the sweet spot of songwriting for me. Also the little syncopated clave part is the coolest percussive sprinkling of magic you'll ever hear. I will listen to this album forever and know it will never sound old. —Grant Hutchinson
Hop Along's Mark Quinlan on Thou's Heathen: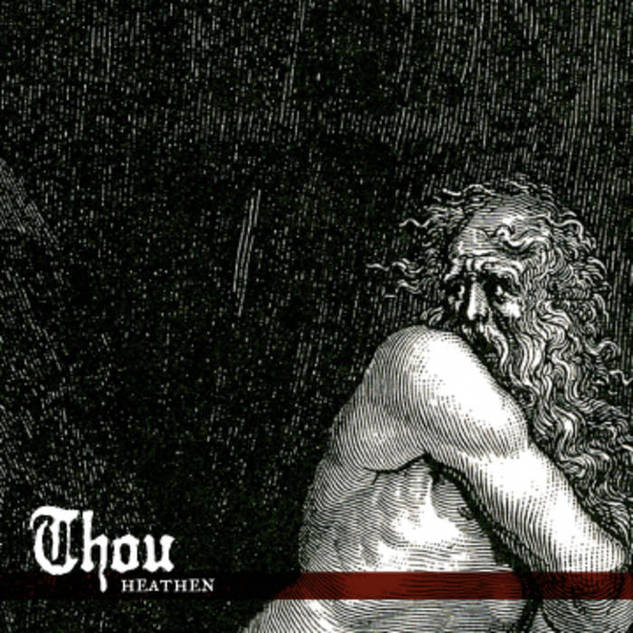 Heavy records that would otherwise be great are often obscured by cheap aggression and dull, childish lyrics. Either that or they are listlessly abstract. I had my fears the first time I heard Heathen. The singer, Bryan Funck, instead expresses a mature frustration and a thoughtful mix of hopelessness and hopefulness with imaginative vocabulary. There are massive guitars, all-consuming vocals, lots of cymbals and an unprecedented amount of dynamics. I am immediately on board. The meticulous songwriting keeps me here. The players are all carefully paying attention to one another. This album is a masterpiece. Heathen evokes a spectrum of varying emotions that the listener will feel, occasionally, against their will. The album reaffirms my love of heavy music, which is perhaps why this is my favorite of the last decade. Heathen is everything I want from a heavy record. The ability to be thick, loud and energetic met with beauty and eerie grace. Each moment adds to the next instant's effectiveness. In a genre regularly clouded by emotional male entitlement and petulant men who won't take responsibility for their own feelings, this record stands above it all. Every time I feel like I'm outgrowing heavy music, this album is there to remind me my love is real. I enjoy Heathen present day with as much joy as when I heard it on NPR's First Listen in 2014. I'm listening to it right now. —Mark Quinlan
St. Paul & the Broken Bones' Paul Janeway on Kendrick Lamar's To Pimp a Butterfly: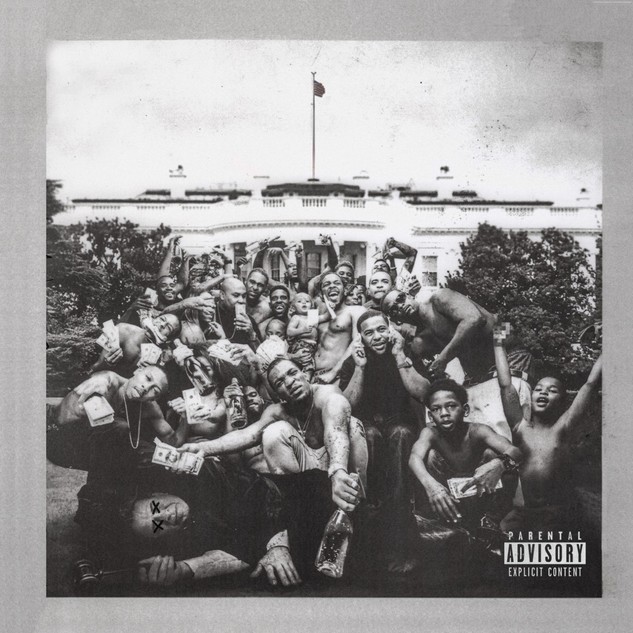 The only answer to this is Kendrick Lamar's To Pimp a Butterfly. It is hard to put into words exactly the importance of this album. It was a seismic shift in mainstream music. The production, the music and the lyrics are all benchmark changers in music. It goes beyond music. It is the soundtrack of a certain time and place in America but is also a transcendent album that has no time and place. —Paul Janeway
Tune-Yards' Merrill Garbus on Mbongwana Star's From Kinshasa: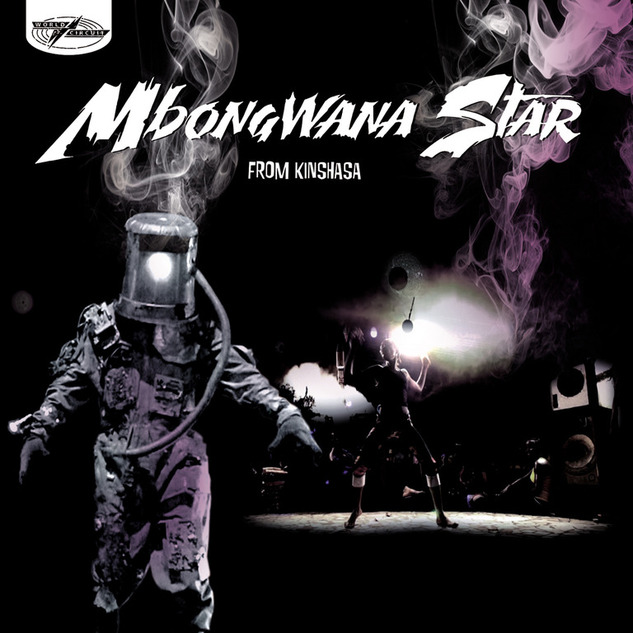 If I arrive at a DJ gig without this Mbongwana Star album I know it's going to be a sub-par night. I can't think of an album this decade that I go back to as consistently as this one, for music I want to sway to and to invite others to sway to, for production that is warped with contemporary distortion, delay and low end. For dance beats like only Kinshasa can produce. This album was produced by Doctor L, who worked with Tony Allen on the Black Voices album, and the synergy between him and the ex-Staff Benda Bilili members made for something I'm having trouble finding language to describe. Grateful for its existence! —Merrill Garbus
Lucy Dacus on Alabama Shakes' Sound & Color: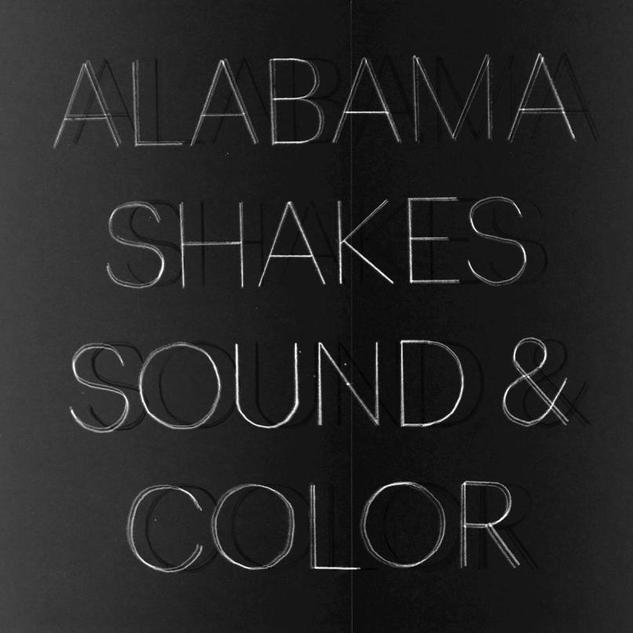 Sound & Color by Alabama Shakes is excellent at every step of the process- the production, the arrangements, the instrumentation, the performances, the engineering, the mix, the master, and of course the songwriting. It's a gold standard among my crew. —Lucy Dacus
Iceage's Elias Bender Rønnenfelt on Dirty Beaches' Drifters / Love is the Devil: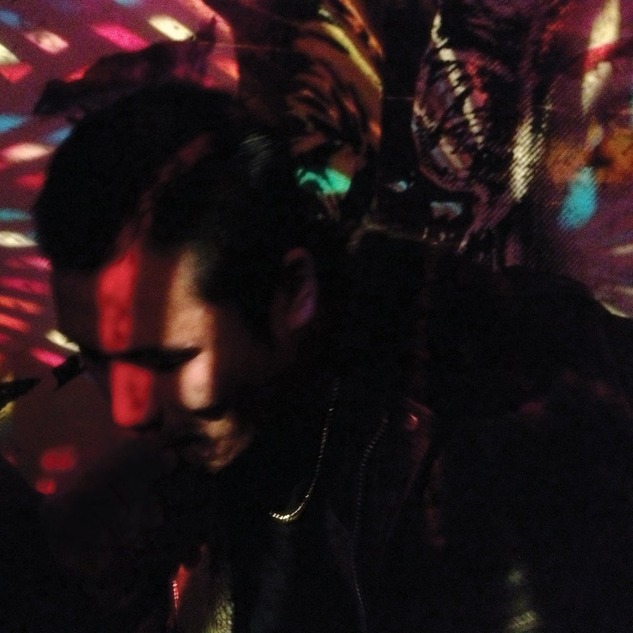 I have no capability of naming an album "the best" of the last decade, but posed with the question "Drifters / Love Is The Devil" somehow instinctively comes to mind as an answer. It sounds like a ton of memories I lived through and it reminds me of Alex – we have sometimes drifted in similar patterns. —Elias Bender Rønnenfelt