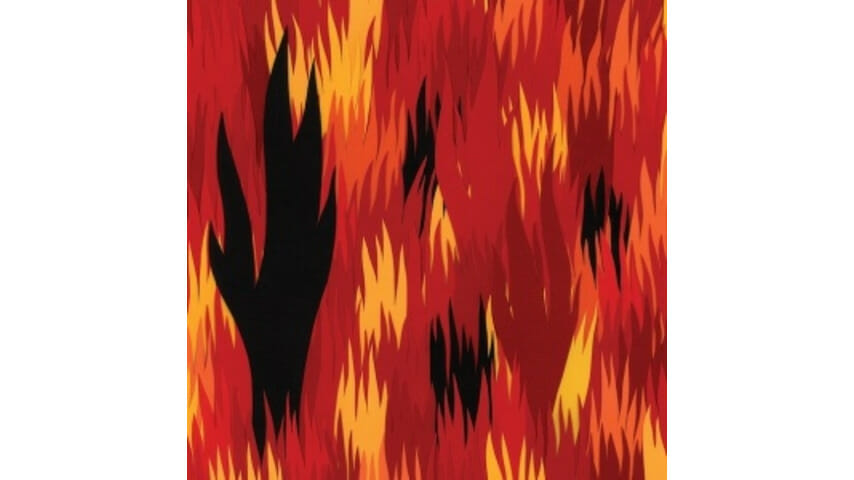 Conor Oberst is one insufferable hipster. How dare he expect listeners to work their way through his over-the-top concepts and spoken-word narratives about the cosmos and the existence of hope? How dare he expect listeners to traverse through his endless genre shifts and endure his quivery, borderline-ridiculous voice?
And if Oberst is indeed that awkwardly ambitious and purposefully exaggerated, why do we still love him? Why do we keep coming back? For starters, despite all his eccentricities and for all his borderline-annoying tendencies, the bottom line is that no one else is capable of making Bright Eyes music. In an age where "indie rock" is a cliché, when every new band seems to sound at least a little bit like the last trend-setter, it's nice to know that, with each new Bright Eyes album, we'll have absolutely no idea what it's going to sound like. Even when he lands on a laughable misstep (Anybody else remember the embarrassing trumpet blunder/rant in the middle of Lifted's "False Advertising"?), he embraces the moment with such passion and originality, it's easier to just laugh it off than to harbor any disappointment. And in producer/multi-instrumentalist Mike Mogis and multi-instrumentalist Nathaniel Wilcott, he also has two incredibly versatile musicians to help flesh out and stretch out his poetic meditations.
The People's Key is a return to immediacy after the arguably overlong concept album Cassadaga. It's been nearly four years, and in that time, Oberst put out a solo album and, along with Mogis, worked with M. Ward and My Morning Jacket's Yim Yames on the indie all-star project Monsters of Folk. It sounds like Oberst, in particular, needed rejuvenation. His solo and Monsters of Folk tracks were all of high quality, but he failed to surprise, laying out a number of fairly traditional, folky tracks that didn't embrace his trademark eclecticism. On Key, Oberst and company wanted to strip things back in every sense possible and capture the sound of a rock band playing together in a room. The tracklist is shortened to 10, and the instrumentation is raw and electric—guitars and synths battling it out over Walcott's always inventive drumming. On early highlight "Jejune Stars," there's even a punk-inflected breakdown, complete with minor-chord pummeling and a double-bass pedal onslaught. From a purely sonic standpoint, Bright Eyes sound like they're actually having fun—which just might be a first.
Now for the concept (It probably wouldn't be a Bright Eyes album these days without at least a loose one): The tracks are interspersed with brief ramblings from Refried Ice Cream vocalist Denny Brewer, whom Oberst met on the road. Brewer's interludes on spirituality and the cosmos are equal parts distracting, hilarious, and surprisingly touching, and, just like Obsert himself, you can't help but give into his absurdity—just because of his conviction.
But no amount of pseudo-cosmic filibustering can distract from the fact that these are some of Oberst's most compelling tracks in years. The aforementioned "Jejune Stars" is a rocking highlight, along with the transcendent locomotive that is "Haile Selassie," riding a shifty rhythmic churn and starry-eyed synths. The People's Key is most effective when the band works its magic in this new, immediate template. There is a decidedly 1980s influence at work, and the synths and palm-muted guitars help keep things bouncy, elevating even the weightiest lyrics. When they play it safe, like on the creaky piano piece "Ladder Song" (where Oberst muses that "This whole life's a hallucination"), the result is still worthwhile, but it feels out of place in the album's forward-looking thrust. The People's Key ends with another spaced-out rant from Brewer. After preaching about the universe, forgiveness, and total enlightenment, he pauses briefly, forgetting one of his bulletin points. Oberst reminds him—the word "mercy" echoes out through your headphones into outer space. Even at his most outlandish, Oberst always keeps his sights on what's important.