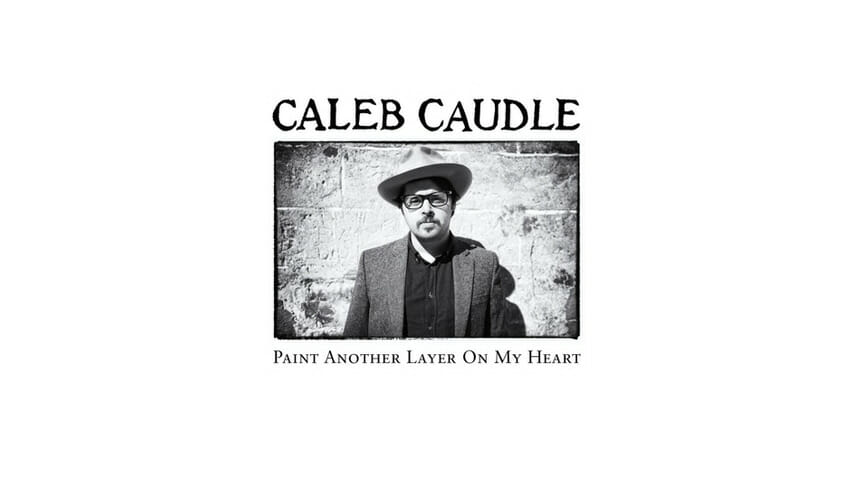 For the past decade or so, the music aficionados of the world have been in a state of pure ecstasy. There's been a constantly growing stream of incredibly talented artists gaining wide acclaim thanks to the increased ease of accessibility. But unfortunately this musical golden era has its downsides as well; for every fresh buzz band there are dozens more that are glanced over in favor of what's assumed to be the next big thing. Amidst all of the pomp and fanfare, it's easy to forget that some of the best music doesn't find its way into your heart by constant blog scanning, but rather by those beautiful moments where a song or lyric perfectly intersects with your life circumstances.
That's why artists like Caleb Caudle will always be thriving; they'll always have fans that are dedicated to their art because it's guaranteed to connect with listeners. Caleb Caudle has been crafting these intensely personal tunes for years now, but it wasn't until his last solo endeavor, Tobacco Town, that the New Orleans-by-way-of-North Carolina songwriter began to receive national acclaim. After the release of Tobacco Town, Caudle decided to pursue music full-time and began a year of extensive touring, performing over 300 shows. His latest release, Paint Another Layer On My Heart, serves as a testament to the constant struggles and difficulties of life on the road. It's not all glitz and glam with adoring fans at your feet. Caudle sings of longing for loved ones, missing holidays and coming to terms with life's woes.
One of the best parts of Paint Another Layer On My Heart is that there's something to love about each track, whether it be the melodic earworm of a chorus found within the opening song "How'd You Learn," or the powerful imagery and honesty found within tracks like "Miss You Like Crazy" and "Trade All The Lights." Caudle's music effortlessly toes the line between solemnity and upbeatness; each track may not be a barnburner, but it's likely to have a handful of lines that strike your core. On "Come on October," Caudle croons over delicate instrumentation, wishing that "more friends called to check in" and that he in turn did the same. On "Monday" he sings of weekends that fade away too quickly and the struggles of leaving home for weeks at a time. And while most listeners aren't likely to be touring musicians, Caudle frames these issues in a way that makes them relatable and compelling.
Throughout Paint Another Layer On My Heart, Caudle shares his innermost sensations and fears with an unbridled sense of openness. These songs were all crafted on extensive tours that have taken place throughout the past few years, likely scribbled down swiftly in a notepad in the back of a van. They all feel like they've just poured out of Caudle in an uncontainable stream, which of course has its own downsides. Some of the melodies remain a bit static, struggling to keep up with the album's standout tracks. Others feel stripped too bare in comparison to the rich arrangements found on other tracks, like on "Missing Holidays" when Caudle sings over a simplistic acoustic guitar.
However, for any qualms had with the album, Caudle more than makes up for it with his vivid imagery and brilliant execution. While his own songwriting skills are more than enough to carry the load, musicians like Lydia Loveless and Whit Wright (of American Aquarium) help provide new and refreshing musical voices to diversify the album. Caudle's backing band also serves as an excellent twist to the standard Americana mix, meshing smooth organ lines with dynamic guitar riffs to make for an interesting backdrop to his alt-country vocal tendencies.
Paint Another Layer Of My Heart is an album that delves deep into what life is truly like for full-time musicians, paralleling the lifestyle in many ways. There's a lot of introspection and fading nostalgia, but that's countered with reeling bouts of raucous good times. The record probably won't make its way to year-end lists or propel the songwriter to widespread acclaim, but it'll move countless listeners with its poignant and unfiltered honesty. And really, what more could you ask for from an album?