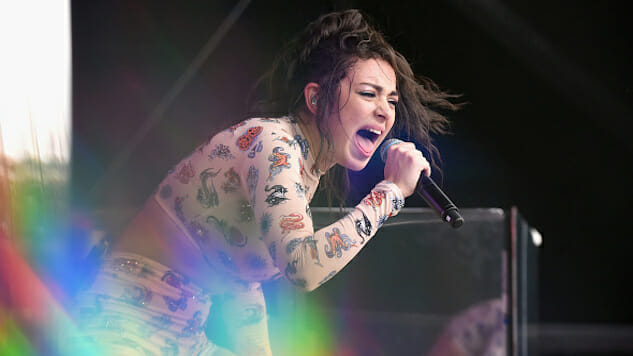 Before there was "1999," "Dirty Sexy Money" and "Boys" (and "Girls")—or even "Boom Clap"—Charli XCX was just another on-the-rise singer vying for pop fame. Except that she wasn't: It was clear from the get-go that the English artist, née Charlotte Emma Aitchison, was something special. Possessing Robyn's club energy, Carly Rae Jepsen's pop staying power and a touch of house thump, Charli XCX quickly aligned herself with some of Britain's brightest stars.
Her debut EP You're The One, songs from which you can hear below at a Daytrotter session from 2012, arrived with little fanfare. Two years later came her breakout, a little song called "Boom Clap" appearing on The Fault in Our Stars (2014) soundtrack. She rode its success to the top 10 on the Billboard Hot 100, her third time there after appearing on two other hits: Iggy Azalea's "Fancy" earlier that year and Icona Pop's "I Don't Care" from 2013. But "Boom Clap" was her first solo blockbuster—and she was just getting started. Today, she has more than nine million monthly listeners on Spotify, four full-length albums and a grab bag of successful collaborative singles to her name.
Before she was an international pop star, she recorded a Daytrotter session at 2KHz studios in London. Listen below.