Chelsea Wolfe Announces New Album Birth of Violence, Coming in September
Photo by John Crawford
Music
News
Chelsea Wolfe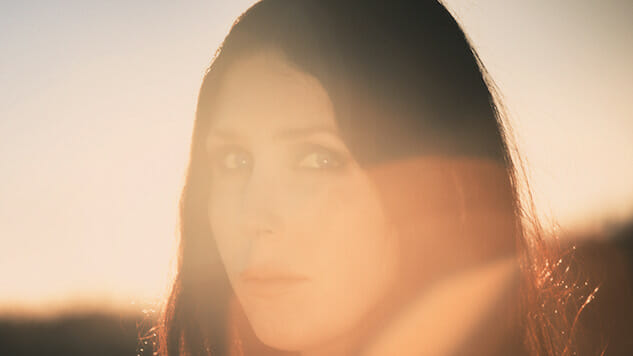 Chelsea Wolfe's artistic arc has largely been one of amplification, each new album bigger and heavier than the last. This peaked with 2017's Hiss Spun, a sludge-metal stunner and arguably Wolfe's best yet.
But on her just-announced album, Birth of Violence, Wolfe has made the conscious decision to strip things back a bit. The album, due Sept. 13 via Sargent House, highlights the storytelling strengths inherent in genres like country and folk.
Fear not; this is no "Wolfe: Unplugged." One listen to album opener and lead single "The Mother Road" should quell any fears she's dropped her expansive sound. It's an ode to Americana's most familiar ribbon of highway—Route 66—and starts humbly enough, her folky inspirations apparent in guitar strums. The track slowly unfurls into a call to arms, ending with booming drums and gothic strings. "Bloom and eclipse them," she sings. "Wake up and transform." It's all quite dramatic, but that's where Wolfe shines best.
A press release elaborates:
Birth of Violence touches upon tradition, but it also exists in the present, addressing modern tragedies such as school shootings and the poisoning of the planet. But the record is at its most poignant when Wolfe withdraws into her own world of enigmatic and elusive autobiography. The songs describe an internal awakening of feminine energy, a connection to the maternal spirit of the Earth, and a defiant stance against the destructive and controlling forces of a greedy and hostile patriarchy. Though the lyrical minutiae remain secret, the overall power of the language and delivery is bound to haunt the listener with both its grace and tension. In keeping with the general approach of the album, it thrives by culling from the familiar language of American country and folk music while setting it within longtime musical collaborator Ben Chisholm's scenic soundscapes.
Wolfe explains why a focus on self was key for Birth of Violence in a statement:
I've been in a state of constant motion for the past eight years or so; touring, moving, playing new stages, exploring new places and meeting new people—an incredible time of learning and growing as a musician and performer, But after awhile, I was beginning to lose a part of myself. I needed to take some time away from the road to get my head straight, to learn to take better care of myself, and to write and record as much as I can while I have "Mercury in my hands," as a wise friend put it.
Listen to "The Mother Road" below, plus audio from her 2013 Daytrotter Session, and check out the album details and Wolfe's acoustic tour dates further down. You can preorder Birth of Violence here.
Birth of Violence Tracklist:
01. The Mother Road
02. American Darkness
03. Birth of Violence
04. Deranged for Rock & Roll
05. Be All Things
06. Erde
07. When Anger Turns to Honey
08. Dirt Universe
09. Little Grave
10. Preface to a Dream Play
11. Highway
Birth of Violence Album Art: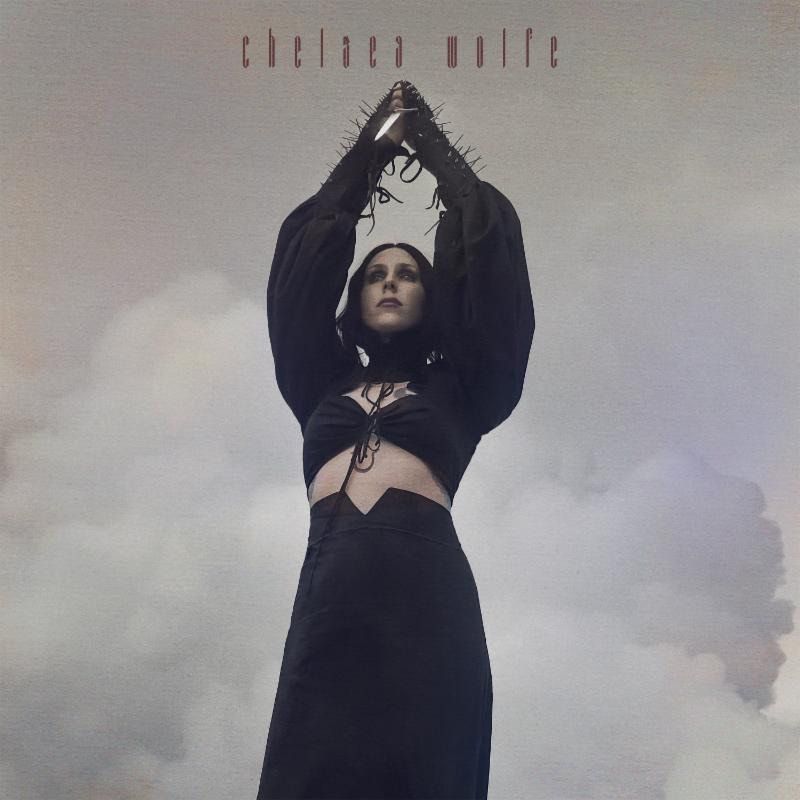 Chelsea Wolfe Acoustic Tour Dates:
August
31 — Pasadena, Calif. @ Pasadena Daydream Festival * (Non Acoustic Set)
October
18 — San Diego, Calif. @ Observatory North Park
19 — Phoenix, Ariz. @ Crescent Ballroom
21 — Salt Lake City, Utah @ Metro Music Hall
22 — Estes Park, Colo. @ Stanley Hotel
24 — Chicago, Ill. @ Metro
25 — Detroit, Mich. @ Senate Theater
26 — Toronto, Ont. @ Queen Elizabeth Theatre
27 — Montreal, Qué @ Le National
29 — Boston, Mass. @ Royale
31 — Philadelphia, Penn. @ Union Transfer
November
01 — New York, N.Y. @ Brooklyn Steel
03 — Washington, District of Columbia @ 9:30 Club
04 — Charlotte, N.C. @ McGlohon Theater
05 — Atlanta, Ga. @ Terminal West
06 — Nashville, Tenn. @ Mercy Lounge
08 — Dallas, Texas @ Texas Theatre
09 — Austin, Texas @ Levitation
10 — Houston, Texas @ White Oak Music Hall
12 — Santa Fe, N.M. @ Meow Wolf
13 — Tucson, Ariz. @ Club Congress
15 — Los Angeles, CA @ The Palace Theatre
16 — San Francisco, Calif. @ Regency Ballroom
18 — Portland, Ore. @ Wonder Ballroom
20 — Seattle, Wash. @ The Showbox
21 —Vancouver, B.C. @ Vogue Theatre
(* – All dates with special guest Ioanna Gika except Aug. 31)