Listen to Chris Stapleton's Western Ballad for Toy Story 4
Photos by Kevin Winter/Getty, Christopher Polk/Getty
Music
News
Chris Stapleton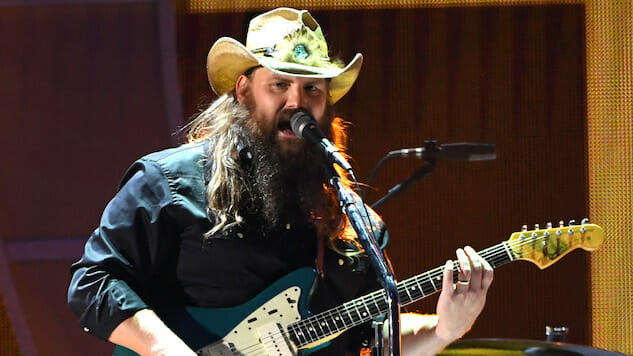 With just a couple weeks before the premiere of Toy Story 4 on June 21, country singer Chris Stapleton has released a song from the animated sequel's soundtrack.
Like all of the previous Toy Story films, Disney has tapped Randy Newman as songwriter and composer for the fourth installment. Newman wrote "The Ballad of the Lonesome Cowboy" from the perspective of Woody's character, and the song will play during the end credits of the film. "Woody feels like he was a lonesome cowboy until someone comes along and changes his world," Newman explained in a statement.
Newman also wrote another new song, "I Can't Let You Throw Yourself Away," which details Bonnie's new "toy" Forky and his recurring need to throw himself into a trash can. Forky's song, as well as the rest of the soundtrack, will be released June 21 in tandem with the film.
Toy Story 4 finds Woody, Buzz and the usual gang teaming up to help Bonnie's newfound plastic fork toy Forky discover what exactly being a toy means. While doing so, Woody experiences an unexpected detour that finds him meeting new toys and even some old friends.
When talking about the film, Newman stressed the emotional depth Toy Story 4 has. "Important things are happening to people we love," Newman said. "There's plenty of action, but there's a lot of deeper stuff. This picture had a lot of opportunity to do things of some depth emotionally—but not overdo it.
Watch the lyric video for Stapleton's "The Ballad of the Lonesome Cowboy" below. You can revisit the most recent Toy Story 4 trailer here.