Watch Coldplay Perform a New, One-Time-Only Song for Houston
The band had been scheduled to play in Houston but was forced to cancel.
Music
Features
Coldplay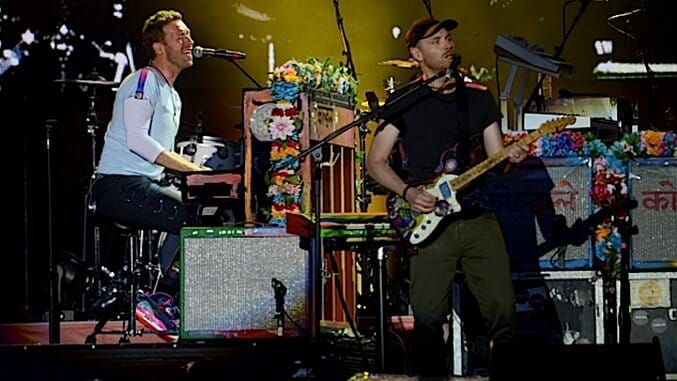 Coldplay were scheduled to perform in Houston on Friday, but were forced to cancel as Hurricane Harvey barreled toward the city and ultimately did tremendous damage. With a couple days off as a result, Chris Martin and Co. wrote a song specifically for the battered city, "Houston #1," and performed it last night in Miami.
"Sometimes you might think that as a popular band or whatever, we don't give a shit about where are, but we really do," Martin told the crowd before playing the acoustic country number. He also made clear that it was a one-off performance. "We'll never play this again," he told the crowd.
"Houston #1" turned out to be a tribute to the state of Texas as much as country music, which Martin said "we all grew up loving…and it's kind of what we think of when we think of Texas."
Watch the performance here: