Watch De La Soul's Beautiful New Video for "Memory of … (Us)" Featuring Estelle and Pete Rock
Images via YouTube
Music
Video
De La Soul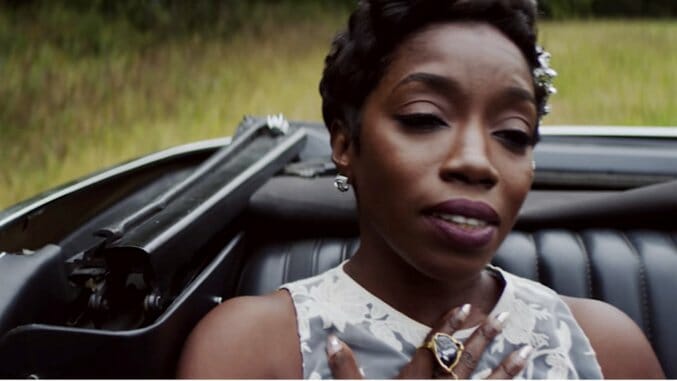 De La Soul's "Memory of … (Us)" is a stand-out track from an already-great, and now Grammy-nominated, record: and the Anonymous Nobody…, the hip-hop trio's ninth album, which came out in August.
Estelle lent her silky vocals to the song and also stars in its new video, released today. Rapper/producer Pete Rock hilariously narrates the introduction in the style of Masterpiece Theater (he calls it "Anonymous Theater," playing off the album title). He describes the video as "the story of a bride-to-be, played by Estelle, who has a moment of reflection just prior to delivering her vows."
That sounds like a trite concept, but De La Soul execute it beautifully. They leave the comedy behind after the intro, instead opting for a sincere and bittersweet tone. Estelle gets lost in reverie as she recalls an ex-lover. She knows she's better suited to her new partner, but briefly falls into that common pitfall of allowing nostalgia to camouflage the past. "You're not easy to love, I love the memory of us," she admits, trying to grapple with that realization.
Watch "Memory of … (Us)" above, read our recent feature on De La Soul here, and listen to the trio performing in New York circa 1996 via the Paste Cloud player below.