Listen to Delta Spirit's Daytrotter Session, Recorded on This Day in 2009
Photo by Mike Lawrie/Getty
Music
Features
Delta Spirit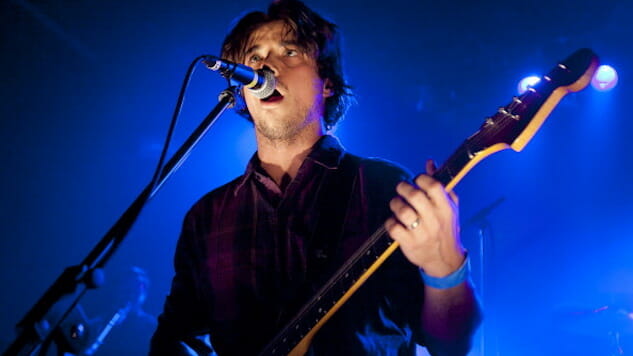 San Diego rockers Delta Spirit have brought their music to Paste and Daytrotter on numerous occasions. But on this day (Feb. 20) in 2009, they opted to share someone else's, covering a string of songs written by their peers, including Dawes' "Peace in the Valley," for their internet audience. You can listen to the whole session below.
Delta Spirit had just released their debut album, Ode to Sunshine, in August 2008, but they chose to play songs by their friends as opposed to their own cuts for this raw session. They started with a track called "Not Wasting Time," followed by a cover of A.A. Bondy's "Lover's Waltz," from the singer's debut solo album American Hearts. Next, the band, fronted by Matthew Vasquez, delivered their take on "Peace in the Valley" by Dawes, their former tourmates. Vasquez has also since played with Dawes frontman Taylor Goldsmith in the supergroup Middle Brother, who in 2011 released a self-titled album, one of the best supergroup records ever.
Next, the band covered "Yesmen and Bumsuckers" by We Barbarians, a track from the Brooklyn three-piece's debut album, There's This There's That. Delta Spirit's most recent album, Into the Wild, arrived in 2014.
Again, you can listen to Delta Spirit's Daytrotter session below. Further down, watch an entire Delta Spirit concert from 2010 via the Paste archives.