Watch Dinosaur Jr. Play Alongside Professional Skaters in "Goin Down" Video
Images via YouTube
Music
Video
Dinosaur Jr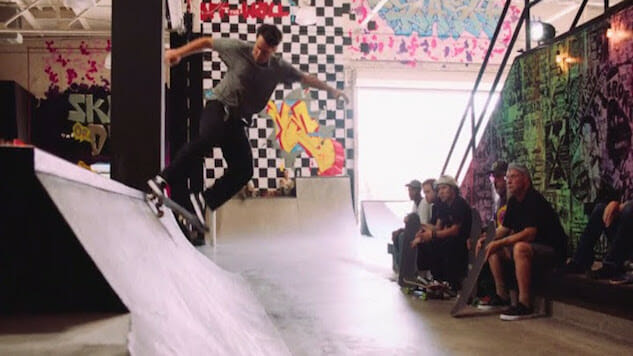 Dinosaur Jr. just released one of our favorite albums so far this year, Give a Glimpse of What Yer Not. Almost a week after the album's release, the alt-rock veterans just unveiled the video for album highlight "Goin Down."
For a song as casual and carefree as "Goin Down," an equally fun-loving video is in order. The video features the band skateboarding at Brooklyn's House of Vans alongside professional skaters Christian Hosoi and Harry Jumonji, among others.
Directed by skate photographer Atiba Jefferson, the video is a feel-good romp with the same youthful vitality Dino Jr. have retained throughout their more than 30 years as a band.
Check out the video above.