Watch an Exclusive Clip From the Reissued Seminal Grunge Doc "Hype!"
Watch members of Soundgarden, Mudhoney and others look back at the life and death of a once-in-a-lifetime music scene.
Photo courtesy of Shout! Factory
Music
Features
Doug Pray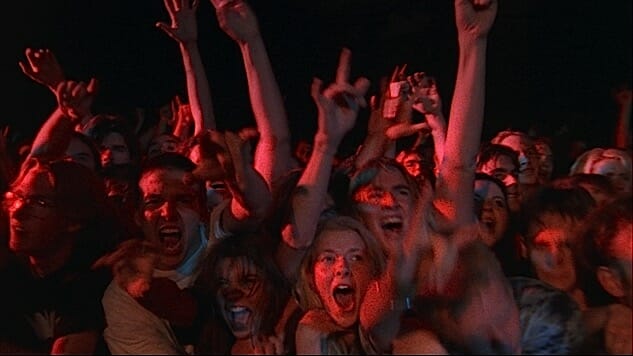 On Wednesday, Paste spoke with documentarian Doug Pray about the tragic legacy of the Seattle grunge scene of the 1990s—a scene that reminds the world of its dark underbelly every time another of one of its heroes dies young, from Nirvana's Kurt Cobain to Alice in Chain's Layne Staley to Soundgarden's Chris Cornell, who took his own life in May. Back in the mid-1990s, Pray had conceived his film Hype! as an upbeat examination of the collection of bands and labels that made Seattle the unlikely epicenter of rock music for a few glorious years. By the time it came out in 1996, Cobain was gone, grunge was cratering, and there was a sense that the heartbreak hanging over the city might last every bit as long as the music that was made there.
It's been just over 20 years since Hype! was released, and the film is as relevant as ever—a time capsule of what might have been the last small-city music eruption onto the global stage. On Friday, the film is being reissued on Blu-ray, and with an updated DVD release, on Shout! Factory's Shout Select line. The collector's edition features a new short film, Hype! 20 Years After, with modern-day interviews and insights from some of the original voices—including Soundgarden's Kim Thayil, The Fastbacks' Lulu Gargiulo, Mudhoney's Mark Arm, and many more. There's also new audio commentary by Pray, new performances, and cartoonist Peter Bagge's animated short film Hate.
Below, watch an exclusive bonus clip from Hype! 20 Years After.