FairWell Festival and the Proliferation of Americana Music Festivals
A continuing surge in the genre's popularity has organizers seeing opportunity
Photos by Charles Reagan
Music
Features
FairWell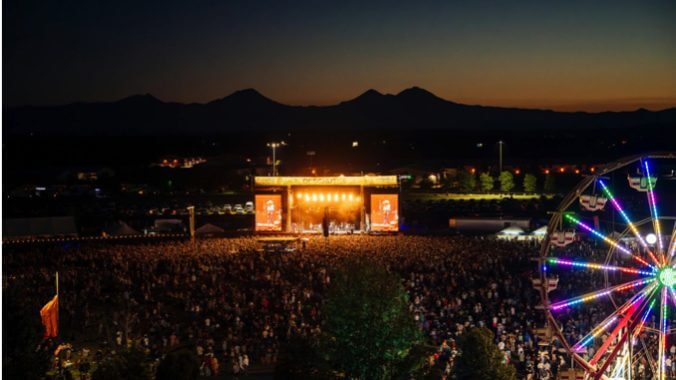 If you've ever been to a three-day music festival scheduled across a weekend, you know how sparsely attended those early Friday sets can be. Often, people are still at work, they're en route to the venue, they're looking for a parking spot or they're getting settled at their campsite—anything but watching the unlucky souls tapped to open the festivities.
That was not the case at FairWell Festival, a three-day gathering of alt-country and Americana acts that held its inaugural edition July 21-23 in Redmond, Ore. Here, even the earliest sets drew not only sizable crowds, but sizable crowds of attentive and passionate fans of the music.
That's who Charles Wesley Godwin played to at 5:30 p.m. Friday–FairWell's second set of the weekend. Seeing him play was a priority for me, so I arrived at the event's main stage expecting a handful of diehards scattered across the grass, plus a handful of early arrivers getting a good spot for the night's headliner, Turnpike Troubadours.
Instead, I found a throng of people, already roiling and ready to sing along to every word of Godwin's rollicking country-rock songs. Energized by the reception, surely, the West Virginia country-folk singer put on a show that kicked FairWell Festival off on an auspicious note.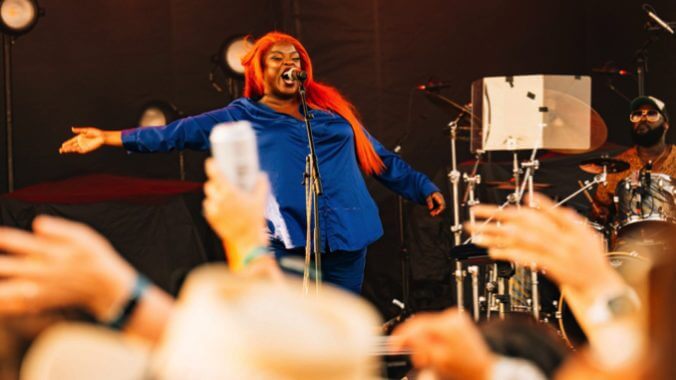 Held at the county fairgrounds in Redmond–a town of about 40,000 people in a fast-growing part of Oregon–FairWell was a production of C3 Presents, the Texas-based event promoter behind Austin City Limits Festival and Lollapalooza in Chicago. It is also one of a number of new music festivals built around non-mainstream country and Americana music that have popped up over the past few years as the genre continues to surge in popularity.
You can see the trend by simply scanning C3's portfolio of events. In addition to FairWell, there's Railbird in Lexington, Ky.; Moon River in Chattanooga, Tenn.; Catbird in Bethel, N.Y.; and Two Step Inn in Georgetown, Texas. Each has their own unique spin on the formula but the artist names come up over and over again: Morgan Wade, Charley Crockett, 49 Winchester, Margo Price, Shane Smith & The Saints, Kaitlin Butts, Calder Allen, the aforementioned Charles Wesley Godwin. And headlining three of those festivals each, Tyler Childers and Zach Bryan.
This style of music–you could call it "good country"–has been growing in popularity for years, with big names like Chris Stapleton, Jason Isbell and Sturgill Simpson leading the way. Now, it's clearly drawing enough ticket-buying fans to get the attention of the country's major festival organizers, who have seen live music aficionados flock to more genre-specific, boutique-style events since the COVID-19 pandemic shut down the industry in 2020.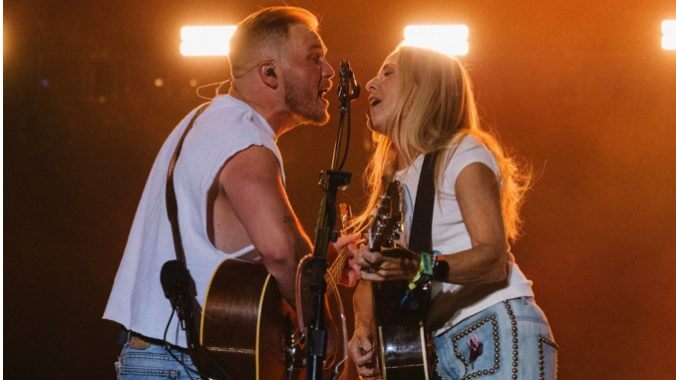 The first-ever FairWell seemed to support that theory, with around 60,000 people attending over three days, according to organizers. The biggest crowd gathered for a Saturday night set by Bryan, whose meteoric rise over the past couple of years has made him one of this summer's hottest concert draws. Against an orange sunset silhouetting the Cascade mountains, he delivered an efficient 90-minute set of blue-collar country songs punctuated by rowdy growls, and he encored with an extended "Revival" jam joined by Sheryl Crow, who'd played earlier in the evening.
Sunday night, too, was headlined by a highly skilled songwriter popular with a wide swath of folks: The legendary Willie Nelson, backed by a five-piece band and flanked by his son Micah, who played a few clever tunes to give his father a break. Otherwise, Willie delivered a steady stream of his most recognizable songs: "Whiskey River," "On the Road Again," "You Were Always on My Mind" and "Mammas Don't Let Your Babies Grow Up to Be Cowboys," much to the delight of the real (and pretend) cowboys in the audience. At 90, Willie's voice sounds great, he plays his guitar with passion and he seems to get a spark from singing with Micah. He is a true American treasure.

Photo by Roger Ho
Elsewhere, there were highlights up and down the FairWell schedule, including:
• Gary Clark Jr.'s Friday-night set of ultra-cool, kaleidoscopic blues-rock.
• Band of Horses' crunchy guitars (and singer Ben Bridwell's sleeveless Spraind Anus band T-shirt).
• Drayton Farley's raspy Americana holding its own on the small stage while a louder band wailed across the fairgrounds.
• Bella White's tender, minimalist folk songs refusing to be swallowed up by the main stage.
• Yola's irresistible energy and incredible cover of Anita Baker's "Sweet Love."
• Charley Crockett's pitch-perfect country-blues jukebox act, which always satisfies.
• A jaw-dropping set by bluegrass quintet Molly Tuttle & Golden Highway, who might just be the best band on the road right now.
All in all, it was an excellent weekend of music, an enjoyable experience and a solid first effort from the FairWell crew. Just don't be surprised if there are five more festivals that look and sound a lot like it next year.