Former A Prairie Home Companion Host Garrison Keillor Accused of "Inappropriate Behavior"
Photo by Tim Boyle/Getty
Music
News
Garrison Keillor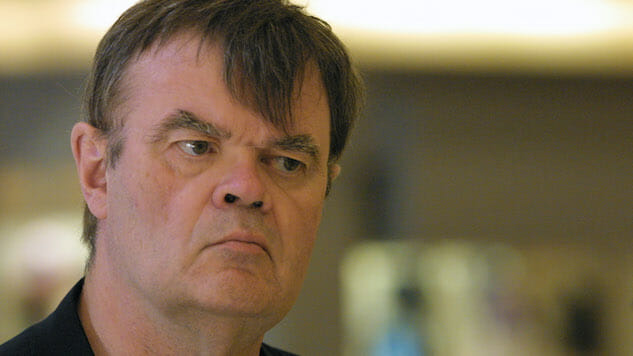 A Prairie Home Companion creator and former host Garrison Keillor has been fired by Minnesota Public Radio after they learned of allegations of "his inappropriate behavior with an individual who worked with him." MPR first heard of Keillor's misconduct last month, but the incident occurred when he was still responsible for the variety program—he retired from hosting in 2016.
Keillor was still employed by the radio network as the producer of The Writer's Almanac, but after being terminated, MPR and American Public Media plan to discontinue the distribution and broadcast of the program, along with the rebroadcasts of The Best of A Prairie Home Companion. Additionally, the radio network is renaming the new episodes of A Prairie Home Companion, which is currently hosted by Chris Thile.
"Garrison Keillor has been an important part of the growth and success of MPR, and all of us in the MPR community are saddened by these circumstances," MPR President Jon Mactaggart said in a statement. "While we appreciate the contributions Garrison has made to MPR and to all of public radio, we believe this decision is the right thing to do and is necessary to continue to earn the trust of our audiences, employees and supporters of our public service."
Keillor has since responded to those allegations, telling the Associated Press that he was fired over "a story that I think is more interesting and more complicated than the version MPR heard." He gave no further details to the AP, but said that it was "poetic irony to be knocked off the air by a story, having told so many of them myself. But I'm 75 and don't have any interest in arguing about this. And I cannot in conscience bring danger to a great organization I've worked hard for since 1969."
However, Keillor did give details to the Minneapolis Star Tribune, explaining in an email to the newspaper:
I put my hand on a woman's bare back. I meant to pat her back after she told me about her unhappiness and her shirt was open and my hand went up it about six inches. She recoiled. I apologized. I sent her an email of apology later and she replied that she had forgiven me and not to think about it. We were friends. We continued to be friendly right up until her lawyer called.
Coincidentally, The Washington Post published an opinion column penned by Keillor yesterday defending Sen. Al Franken, who was accused of kissing and groping a supermodel without consent. Keillor argued that the idea of Franken's resignation "is pure absurdity, and the atrocity it leads to is a code of public deadliness." Life comes at you fast.