Daily Dose (Premiere): Gold Class, "Get Yours"
The latest single from the Aussie post-punk rockers is a brazenly seeks connection within carnal complexities.
Photo by Izzie Austin
Music
Features
Gold Class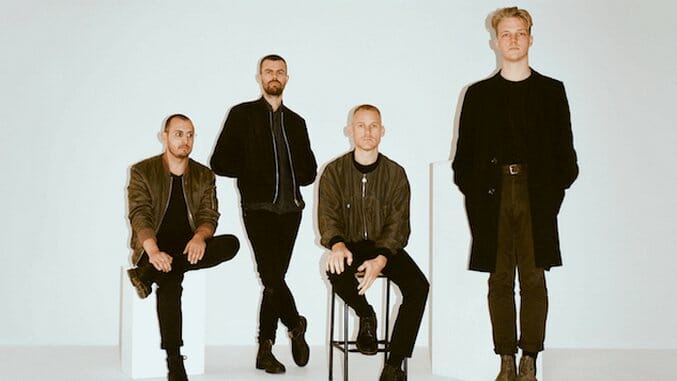 Daily Dose is your daily source for the one song you absolutely, positively need to hear every day. Curated by the Paste Music Team.
The Melbourne scene keeps pumping out quality acts, and by all accounts, Gold Class is next up. Shortlisted for the Australian Music Prize, the band is post-punk at its core, but singer Adam Curley's gripping delivery conjures up shades of Morrissey and the lyrical despair of Protomartyr, over harrowing bass lines and guitars that wind in a thousand directions.
"Get Yours" is the final single before Gold Class drops their sophomore record, Drum, August 18th on the excellent L.A.-based Felte Records label. The track opens with a big, driving bass alongside nasty drums, before Curley delivers his chamber-like baritone on a tight and imposing arrangement. "You're the wrecking ball/I've been waiting for," Curley sings in a heady interpersonal exploration.
Gold Class is one of the more engaging punk projects we've heard in a minute. Pre-order Drum here and check out "Get Yours" along with a video filmed at their sold out show at The Corner Hotel in Melbourne below.