Greg Mendez Shares New Single "Maria"
The Philadelphia singer/songwriter's self-titled album arrives on May 5 from Forged Artifacts.
Photo by Veronica Mendez
Music
News
Greg Mendez
Philadelphia lo-fi whiz kid Greg Mendez has been keeping himself busy since dropping ¯​\​_​(​ツ​)​_​/​¯ in 2017. After a string of great acoustic projects, the prolific songwriter finally has a proper self-titled record on the way. Earlier this month, Mendez released "Goodbye/Trouble," a brisk folk track that zeroed in on the DIY roots that make his work so endearing. Greg Mendez is a fragmented masterclass of thoughtfulness, and Mendez particularly has a strong affinity for reveling in the joy that rises from the ashes of hard damage.
New single "Maria" plays up that same ethos, as Mendez takes to his dreamy instrumentals to conjure hints of Alex G while maintaining his own uniqueness. On the track, he specifically looks at addiction and heartbreak with a poised, palpable delivery and caring eye. "Come back to me, because it's easy / Come back to me, I'll make you happy," he sings. "Maria" plays with a hazy gaze, which mimics the backstory of the song's origins. "I wrote this one when I had a concussion," Mendez says. "I felt terrible and was in a deep brain fog but it came out pretty quickly. I don't always write songs that are this literal but more broadly this one deals with struggling to relate."
Check out the music video for "Maria" and the album artwork and tracklist for Greg Mendez below.
Greg Mendez artwork: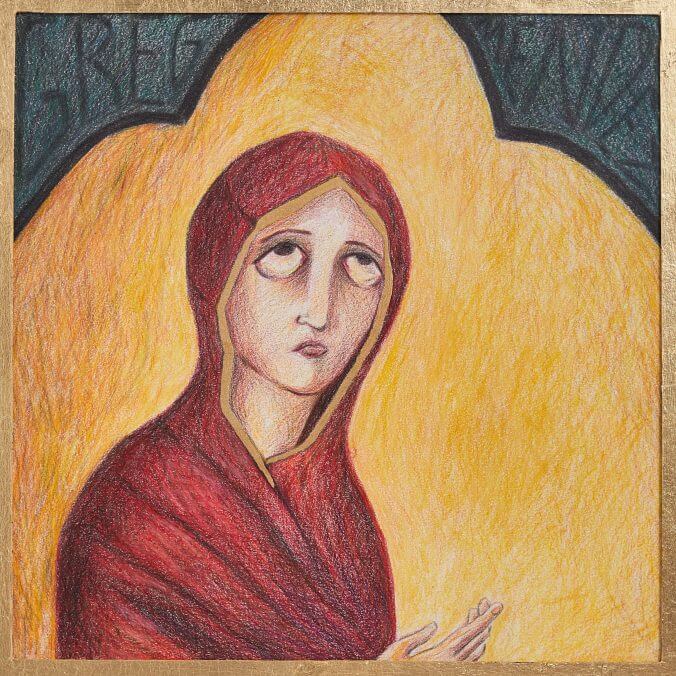 Greg Mendez tracklist:
Rev. John/Friend
Shark's Mouth
Cop Caller
Maria
Goodbye/Trouble
Sweetie
Clearer Picture (of You)
Best Behavior
Hoping You're Doing Okay