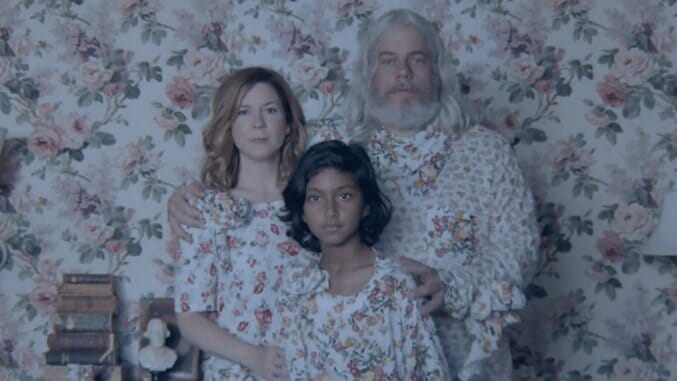 Indie rockers Grizzly Bear have shared the ominous new music video for their song "Neighbors," from their forthcoming album Painted Ruins. The album is due out on Aug. 18 via RCA.
The video follows two individuals living in wildlife, who then start domestic lives together once they discover each other. The couple then adopts a child, and the whole picture portrays something unknown and inexplicably eerie.
This is the fourth song Grizzly Bear has shared from Painted Ruins in advance of its release. The band previously released "Mourning Sound," "Three Rings" and "Four Cypresses." Grizzly Bear was also recently the cover artist for the second issue of Paste Quarterly, which you can order here.
Watch the video for "Neighbors" above and listen to a Grizzly Bear performance from the Paste Cloud below.