How TV Became Ground Zero for the Best New Music
The music industry is catching up with the buzz that good TV placement can provide.
Photo: Getty Images
Music
Features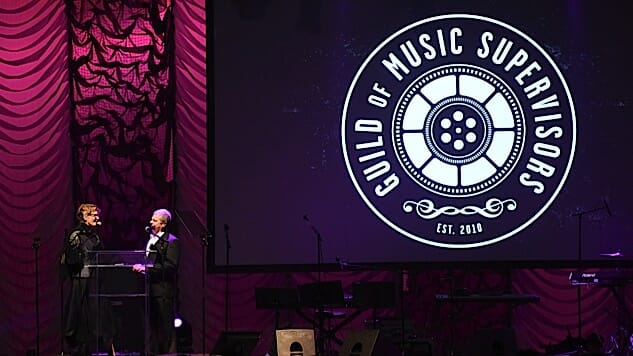 The categories at this year's Emmy Awards on Sept. 17 included at least one new addition: Outstanding Music Supervision. Though it's not one of the major honors handed out in the glitzy live spectacle, the statuette—which was awarded to Susan Jacobs for her work on the HBO limited series Big Little Lies—is a long overdue acknowledgment of how important music supervisors have become to the success of TV shows, and to the careers of the musicians who wind up on the soundtrack.
"Thirteen or 14 years ago when I started, it wasn't really a very known profession," says Rudy Chung, a music supervisor whose company, Hit the Ground Running, has provided the soundtracks for shows like HBO's Silicon Valley, WGN America's Underground and FOX's Gotham. "They weren't teaching it in classrooms like they are now. It was more of a word-of-mouth, cottage industry. It's really picked up steam in the past seven or eight years."
So much so that music supervisors like Kier Lehman, who helped put together the soundtrack for HBO's Insecure, and Zach Cowie, another Emmy nominee this year for his work on Netflix's Master of None, are getting as much press in the music industry as those shows' stars, Issa Rae and Aziz Ansari. And the music being chosen for the series is getting such a buzz that the songs are being compiled on albums (like the newly released Silicon Valley soundtrack) and Spotify playlists with thousands of followers.
Music supervisors have become integral to the success of TV shows, and to the careers of the musicians who wind up on the soundtrack.
The music industry is catching up with the buzz that good TV placement can provide. Just like journalists, music supervisors are finding their email inboxes flooded with messages from publicists and labels pushing new artists. And Billboard, with the help of The Hollywood Reporter and TuneFind, an online database of music used for film and television, is now compiling a monthly chart of the Top TV Songs. No. 1 for August: The Weeknd's "Die for You," which was featured in a particularly sexy scene in Insecure.
Music has been a central component to TV series from the early days of the medium. Historically, though, it was relegated to a catchy theme song, the background score for a particular scene or a scene change, or, if they were lucky, a ratings-grabbing appearance from a popular artist who would mime a song for the cameras. But as the ambitions of the producers and showrunners started to grow toward the cinematic, particularly for single-camera shows in the '80s, the idea of using songs as atmosphere and as cues for the inner joys and anguish of the characters onscreen started to get more appealing.
The 50 Best TV Theme Songs of All Time
Through the '90s and '00s, the job of a music supervisor began to be codified. Alexandra Patsavas, for example, not only helped break artists like Snow Patrol and The Fray into the mainstream by placing their songs in key scenes in Grey's Anatomy, but also curated the bleeding-edge, adult-alternative fare that populated hit series The OC. It was also around that time that current giants like Chung, Lehman and Lindsay Wolfington, music supervisor for E!'s The Royals and NBC's The Night Shift, began to get their toeholds in this now coveted enterprise.
In 2010, the Guild of Music Supervisors was established "to promote the craft of Music Supervision for the mutual benefit of all media stakeholders in film, television, games, advertising, trailers and emerging media." These days, the current crop of music supervisors have to work within in some unusual constraints. For modern shows, the expectation is to provide fresh sounds or rarely heard vintage tunes that will reflect the spirit of the show while also drawing viewers that much closer to it. For series set in the past, the tried-and-true hits of that time period tend to be eschewed in favor of unexpected choices. AMC's Halt & Catch Fire, about rogue computer programmers in the 1980s, has gleaned some of its cool from punk and post-punk classics by Bad Brains and Wire. The music supervisors' goal in every case is to offer a lot of options to the shows' producers, directors and editors.
"Upfront, we try to give them a bigger batch of music to work with," says Lehman. "That way the editor has a lot more to pull from and to try for cutting to. Sometimes, if we have less of a specific direction, we can really go down a rabbit hole to find something. Once we get into a project, then our pitches are a lot more specific, and that can be three to five songs for a spot rather than at the beginning when it can be 30, 40, 50 tracks to start the process."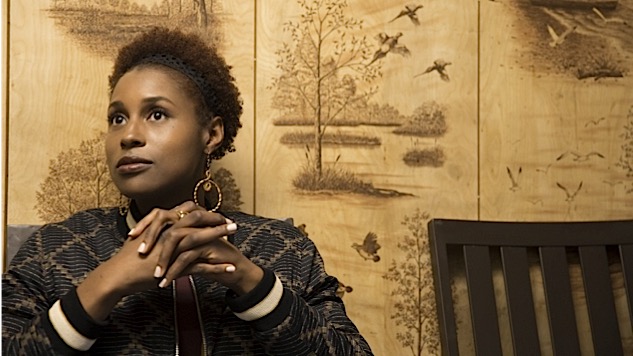 Issa Rae featured rising R&B and hip-hop artists like SZA, Kari Faux and Rico Nasty on HBO's Insecure (Justina Mintz/HBO).
In that regard, Lehman's job was relatively easy for Insecure. Creators Issa Rae and Larry Wilmore had a clear sense of the style and sounds they wanted to present; this season it was a wealth of future R&B and hip-hop artists like SZA, Kari Faux, Rico Nasty and Girls in the Yard. Chung, too, was able to set the tone for the last season of Silicon Valley by commissioning new material from the Wu-Tang Clan, Too $hort and E-Vax (aka Evan Mast of Ratatat).
For more open-ended shows like the ones that Wolfington works on, it can be a little trickier, but the idea, as ever, is to complement a scene just so. "I read each script and break down where I think they'll need music—could be a bar scene, a montage at the end of the show, or maybe a special first-kiss moment between two characters," Wolfington says. "I always try to find moments that we can highlight with a great song."
The only real hurdles that a music supervisor has to overcome are, naturally, to do with money. There's the work that goes into licensing a song, or in the case of Chung and Silicon Valley, helping fund the completion of a great demo track, while also working within the budgetary constraints of whatever production company or network is footing the bill.
"The way in which music supervisors operate is very left brain/right brain working together," says Amanda Byers, communications director for TuneFind. "It's helping the showrunner realize this creative vision with the budget they've been given. Oftentimes, they've been given Champagne tastes on a Coca-Cola budget. 'I know the vibe you're going for; here are the artists and options to make that vision happen that we can afford.'"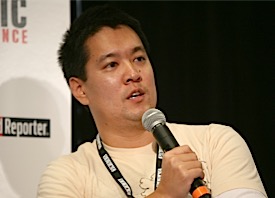 There's also the matter of trying to satisfy all the stakeholders involved with a particular song. Chung (pictured left) says he often has to set up elaborate conference calls with songwriters, label execs, lawyers and the producers of the series he's working on to get a deal made. Sometimes issues with rights can't be ironed out in time, as was the case with a Flying Lotus/Anderson .Paak/Thundercat collaboration that Lehman wanted to use in the first season of Insecure but had to abandon when they found out one of the artists was contractually blocked from being featured on the track. With the tight production schedule looming, they had to scramble for a replacement song. That's when the music supervisor has to get creative, as when Wolfington really wanted to use the song "Half Light" for an episode of The Royals but its writer, Dan Smith of the band Bastille, balked.
"He was good with having the song in the show, but just didn't want his recording of it used," she remembers. "The show and network loved it, so I had to find the right artist [in this case, the musician known as Banners] who was willing to cover it. We ended up with a wonderful track that was exclusive and unique to the show."
Wolfington's experience introducing Banners to a wider audience is something that music supervisors tend to strive for: the chance to give a new or emerging artists a big bump by dropping one of their songs in a popular series. Each one has their brag-worthy accomplishments, like Chung helping to get a Regina Spektor song in an episode of CSI: New York, or Lehman finding a spot for Kid Cudi's "Day and Night" in Entourage.
"When I hear from artists we used on the show, they tell me how great and enthusiastic our fans were," says Wolfington. "That the placements not only put them on TV but that fans came to their shows. Not only in the States. One artist told me he played shows in Europe that were packed with fans who told him they had discovered his music through One Tree Hill. It's awesome to see a placement give life to an artist and their music beyond the show."