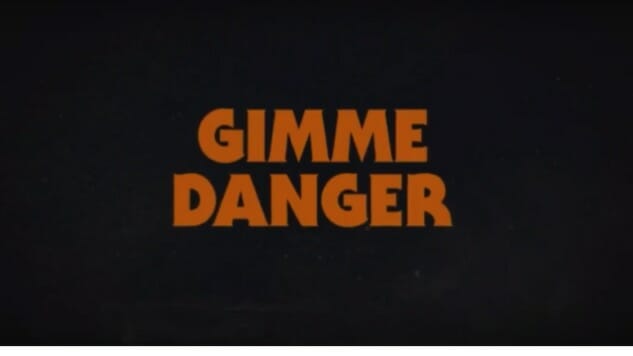 The Jim Jarmusch-directed documentary about the band that "helped wipe out the '60s" will be released for limited screenings on Oct. 28, and for wider screenings on Nov. 4.
Gimme Danger will profile the wild, raucous band that was Iggy and the Stooges, their influence and impact on the music world, and their legacy. The film premiered at the Cannes Film Festival earlier this year. From the official Cannes film synopsis:
Emerging from Ann Arbor Michigan amidst a countercultural revolution, The Stooges' powerful and aggressive style of rock-n-roll blew a crater in the musical landscape of the late 1960s. Assaulting audiences with a blend of rock, blues, R&B, and free jazz, the band planted the seeds for what would be called punk and alternative rock in the decades that followed. Jim Jarmusch's new film Gimme Danger chronicles the story of The Stooges, one of the greatest rock-n-roll bands of all time. Gimme Danger presents the context of the Stooges emergence musically, culturally, politically, historically, and relates their adventures and misadventures while charting their inspirations and the reasons behind their initial commercial challenges, as well as their long-lasting legacy.
The first trailer for the documentary was released today, featuring clips of interviews with Iggy Pop and Stooges band members. Watch that above.