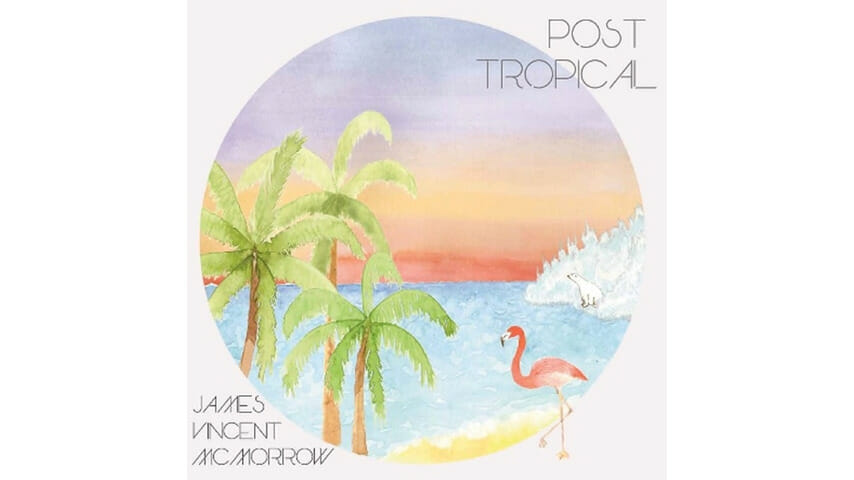 James Vincent McMorrow is a true master of texture on his second LP, Post Tropical. Velvety falsetto vocals, plush keys, fuzzy percussion—basically a grab bag of sensual instrumentals—give the Irish singer/songwriter's work a complexity that is pretty breathtaking.
A Dublin native, McMorrow first emerged in 2010 with his debut LP, Early in the Morning. The record topped the charts in Ireland, but featured a folk sound that strayed from the singer/songwriter's passion for soul. Post Tropical is a welcome departure. Packed with stretches of hypnotic R&B, flashes of soul and pockets of folk, the collection has a warm, familiar sound that's hard to pinpoint…but, damn, it makes for a stunning record.
McMorrow's voice boasts the same spine-tingling falsetto qualities as Justin Vernon's—so much so that Early in the Morning was haunted by comparisons. But McMorrow's vocals have a velvety R&B appeal that Vernon's lack. Where Vernon embraces folk, McMorrow gravitates toward a rich, soulful sound—and it's gorgeous.
"Cavalier" leads off the collection with a gentle melody, hushed handclaps and some of the highest—almost unbelievable—notes on the record. Later, "Red Dust" recalls James Blake with a seamless blend of electronic percussion and delicate keys.
True to its name, the title track unfolds like a beachside stroll. Chiming percussion stretches throughout the song, mirroring chatty gulls; cymbals rise and fall like crashing waves; and, eventually, humming background vocals and handclaps blend with McMorrow's own falsetto, swelling into a powerful crescendo.
Written, produced and performed entirely by McMorrow, Post Tropical is a breakthrough for the Irish artist. Haunting and heartening, the record is a powerful follow-up, that feels like just the beginning.