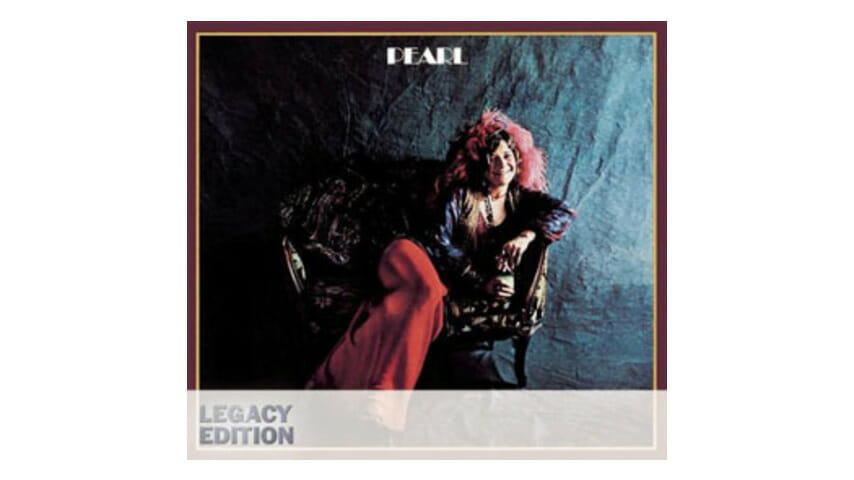 There were other talented white female blues-rock singers in the late '60s and early '70s—Bonnie Bramlett, Tracy Nelson, Bonnie Raitt—but they survived, continued recording and are today admired veterans. Janis Joplin, however, was frozen in time and will always be championed as something a bit more than human. Even if you put aside the mythology and hyperbole that's grown up around Joplin in the 35 years since she died of a heroin overdose, her final work, Pearl, remains a great blues-rock album. Her best, in fact.
On Pearl, Joplin is a more mature singer, having honed her vocal rasp into a versatile instrument that could go from her signature high-pitched screeches to sweet and delicate coos and moans, a la Billie Holiday. The first CD in this two-disc Legacy edition consists of the original album: the gut-wrenching "Cry Baby," the heart-tugging "A Woman Left Lonely," the funky "Half Moon" and a soulful, gritty cover of Kris Kristofferson's "Me & Bobby McGee," still her best-known song.
Disc Two offers historical context for Pearl. Recorded live with her new band on the recently uncovered Festival Express tour of Canada from 1970, these performances show what direction Joplin may have taken had she not died. It's likely she would've wound up sharing stages with Eric Clapton, Leon Russell and Delaney & Bonnie; with the Allman Brothers, Lynyrd Skynyrd, Little Feat and Bonnie Raitt. Sadly, we'll never find out. Because Janis Joplin died so young, we've elevated her to a status beyond those rock titans—a status she may not have been comfortable with.