Japanese Breakfast Covers The Mamas & The Papas' "California Dreamin'"
Photos by Ebru Yildiz, Lisa Lake/Getty
Music
News
Japanese Breakfast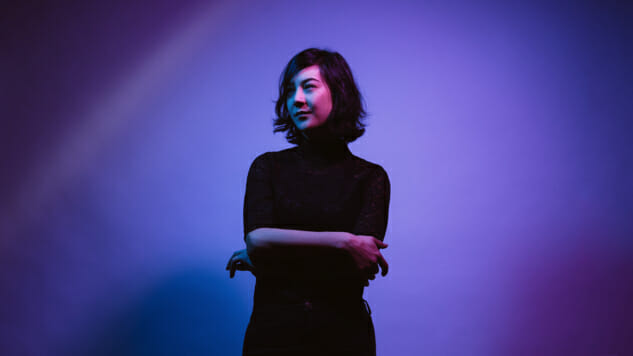 Japanese Breakfast, the solo project of Oregon indie-pop singer-songwriter Michelle Zauner, had an impressive 2017 with the release of her critically acclaimed second album, Soft Sounds From Another Planet.
She's back again with a cover of The Mamas & The Papas' 1966 track, "California Dreamin'," and it's an atmospheric, modern synth pop/rock take on this classic countercultural anthem. While some acts approach covers by simply trying to recreate the magic of the original and inevitably fall short, Zauner decided to transform the song and do what makes her such an enthralling singer and artist in the first place.
The track opens with floating keyboards and synths until Zauner's trademark, alluring lead vocals, a funky '70s guitar solo, electronic beats and hazy backing vocals take you on a captivating, dreamy ride.
"Scrambled this cover together and performed it for sirius on our off day," Zauner wrote on Twitter. "A lot of people have been asking about it and it looks like it's up! Just fyi we didn't produce it or have much time w it!"
You can listen to the cover from Sirius XM (as well as a 1983 rendition of the song from The Mamas & The Papas themselves) below, and read our review of Zauner's latest here.