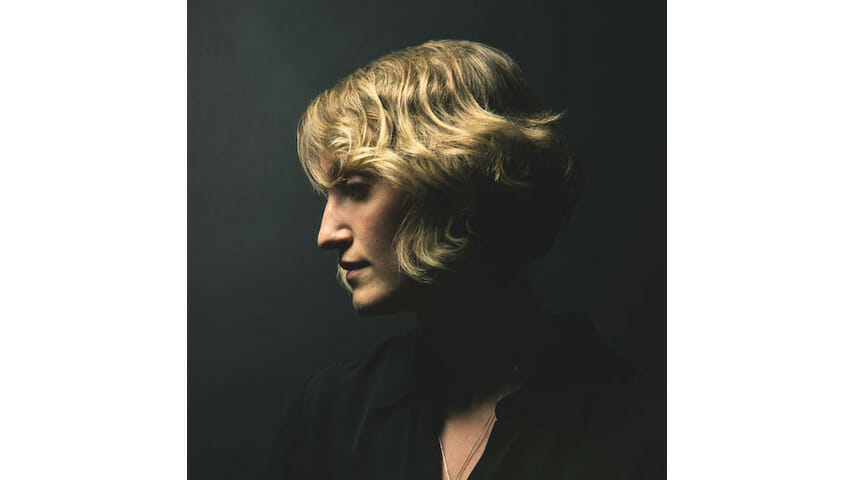 Joan Shelley has already proven she can do a lot with a little. The Kentucky folk singer's third album, Over and Even, was not only a beacon of quiet minimalism in an ever-increasingly loud and cluttered world, it was also one of the best releases of 2015.
Generally speaking, Over and Even is built from just a handful of elements: Shelley's graceful melodies, poignant lyrics and stunning voice, plus the sound of the acoustic guitar, expertly plucked by Shelley's longtime sideman (and neighbor in Louisville), Nathan Salsburg. Other sounds float in here and there—light percussion, backing vocals by Will Oldham—but for the most part, Shelley and Salsburg are strong enough in their respective roles to carry the album on their own.
That hasn't changed on Shelley's self-titled follow-up, even though she has more resources at her fingertips this time. Credit Shelley and Salsburg again, of course, but also producer Jeff Tweedy (of Wilco), whose light touch here suggests that he knew it was best to just get out of the way and let the players do their thing.
That's underselling his role in the making of Joan Shelley, no doubt. (Indeed, Shelley has said about Tweedy: "He was protecting the songs [by] stopping us before we went too far.") But at the same time, it's impossible to overstate the allure of Shelley's spellbinding vocals set against Salsburg's six-stringed magic. You can hear it in the gentle call-and-response of album opener "We'd Be Home," and the elongated melody of "Wild Indifference," and the sheer elegance of "Even Though," which sounds like it could've been written and recorded at any time in the past half-century. The word "timeless" gets thrown around a lot these days; here, it is totally appropriate.
Elsewhere, evidence of Shelley's collaborators crops up, always tastefully. Joan Shelley was recorded over five days at Wilco's Chicago studio, The Loft, with Tweedy's son Spencer sitting in on drums, and multi-instrumentalist James Elkington playing keys and Dobro. Spencer, in particular, acquits himself very well, contributing just the right amount of percussion when called upon. He never overpowers Shelley's feather-light songs. Meanwhile, Elkington's gleaming organ part gives "Where I'll Find You" some personality, while his piano drives "Pull Me Up One More Time." Draped in a sort of restless atmosphere, it's the song that most recalls a late-era Wilco production.
And then there's "The Push and Pull," a burbling little tune about the uncertain status of a romantic relationship. With a bit of doo-wop shuffle powering its irresistible groove, it's the closest thing to a pop song Shelley has ever released. It's fun and lovely and charming, and like the rest of Joan Shelley, proof that Shelley's light is absolutely irrepressible. She is a tremendous talent, poised for a long and productive career in folk music, with a breakthrough into much bigger things very easy to envision.