Johnny Depp and Forest Whitaker Try to Solve Biggie Smalls's Murder in City of Lies
Watch the first trailer for City of Lies, which comes out in the fall.
Image: Global Road Entertainment
Music
News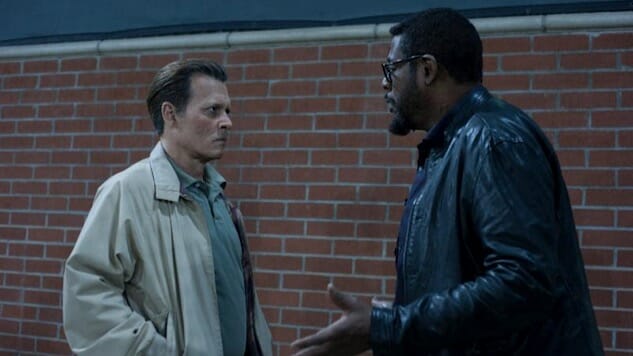 Had he not been gunned down in Los Angeles on March 9, 1997, today would have been Biggie Smalls's 46th birthday. Twenty-one years after his murder, which remains unsolved, a new film is on the way to posit the theory that Death Row Records chief Suge Knight and the LAPD were involved in the crime and subsequent cover-up.
City of Lies takes place two decades after the shooting deaths of Smalls and Tupac Shakur, following a former LAPD investigator, played by Johnny Depp, as he teams up with a journalist, played by Forest Whitaker, on a last-ditch effort to puncture the department's corruption and shed light on the two murders. Depp plays Russell Poole, who was the main investigator in the death of the Notorious B.I.G. Poole's belief was that Suge Knight orchestrated Smalls's drive-by shooting with the help of LAPD officer David Mack as retribution for the murder of Shakur a year earlier—a murder, Poole believed, that Knight also had a hand in. His theories eventually became the basis of a book by Randall Sullivan, LAbyrinth: A Detective Investigates the Murders of Tupac Shakur and Notorious B.I.G., the Implication of Death Row Records' Suge Knight, and the Origins of the Los Angeles Police Scandal. As Depp says in the film, "A murder like that only goes unsolved if the police don't want to solve it."
City of Lies, which is based on the book, is scheduled to arrive in theaters on Sept. 7.