Kate Davis Makes Clever Rock Music for Millennials
Davis doesn't want to be a "Dirty Teenager"—and on her indie-rock debut Trophy, she isn't
Music
Reviews
Kate Davis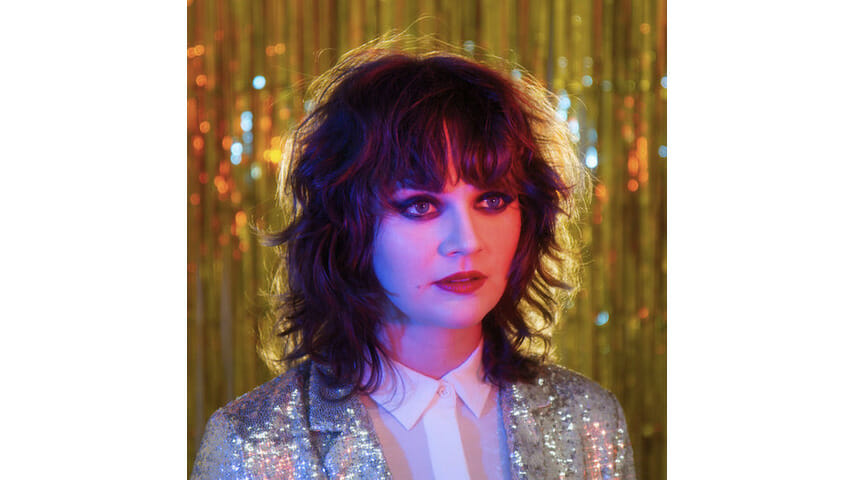 In a press release announcing her teenage-love single "Cloud," Kate Davis issued a statement that came off funnier than she may have realized. "I do not have a creepy obsession with teens," she said, "merely a desire to relive some of my lost youth." Her lightly humorous comments suggested that "Cloud" wouldn't be the only song on Trophy, her indie-rock debut (she's well-established in the jazz world, where Herbie Hancock, Ben Folds, Alison Krauss, Jeff Goldblum and 18 million YouTube viewers have all sung her praises), to focus on those teenage years. Although that hunch turned out to be correct, Trophy far more often concerns adult themes, and it navigates these topics with a clever lyrical hand that few teens could muster.
Despite its inclusion of a track called "Dirty Teenager" and its strong focus on romantic hopelessness, Trophy primarily addresses deeply millennial woes: general aimlessness, the quest for self-acceptance, existential dread. "Open Heart" combines these threads via a crafty extended metaphor comparing a hospital visit, open-heart surgery and recovery from the procedure with how we struggle to find meaning after heartbreak, worry how we could possibly go about feeling better and ultimately emerge stronger. As the song's gentle eighth-note murmur swells into an overdriven power-chord charge during the outro, the stitches fully dissolve.
"I Like Myself" is just as whip-smart. At a passing glance, the song's chorus could scan for a queer love anthem: "She likes me / And since I think the world of her / And she of me / Then I'm exactly who and where I want to be." The first verse, though, establishes "I Like Myself" to be about self-love (as does its title), with clean arpeggios and Davis' center-stage voice lucidly introducing the subject matter. "She must have made me feel this way / When I look into the mirror / I think I see what she sees," Davis sings before a thin layer of heart-swelling strings arrives to gently guide the song to its chorus.
It's the inclusion, though, of an especially nifty passage on "Cloud," the teenage love song, that best displays Davis' most compelling lyrical idiosyncrasies. "The alphabet / Has everything you mean to me / When you align four letters / Perfectly," she sings over a wash of acoustic strums, electric fingerpicking and tom-driven percussion, offering a sentiment as nimbly worded as it is straightforward. She maintains this lyrical adroitness even when she steps outside her personal life, as on "Animals," which is as gruff throughout its acoustic-dominated passages as during its sneering distorted portions. While Davis reflects on gun violence, wealth inequality, corruption and the mass scapegoating of marginalized communities, she sounds as sharp as when she's reminiscing on her own journey.
Even when Davis opts for more traditional lyrics, her songcraft keeps her music engaging. Trophy single "rbbts," which Davis' close friend Sharon Van Etten premiered earlier this year (Davis co-wrote Van Etten's career-best "Seventeen," Paste's #8 song of the decade), is a typical tale of late nights and early mornings without and then with a romantic partner, but the chorus' soaring vocals and pummeling guitars elevate the track above the many other songs that have tackled these topics. Opener "Daisy" employs oft-trodden images of darkness and growth save for one couplet that hauntingly paints an exceptionally long, flustered text message ("I've poured over the pages you wrote / This manual to help me get it together"), but as charging guitars lock in step with throbbing percussion and Davis' multi-layered vocals, the song becomes unignorable. "I keep fucking up," Davis repeats, a mantra that later changes to "I keep growing up." She cops to occasionally slipping, but she's usually on the right path, a contrast that neatly summarizes Trophy's allure.