KNXVES: The Best of What's Next
The former frontman of The Ten Thousand wants to blend music and architecture to build portals to new worlds.
Photo courtesy of Knxves
Music
Features
KNXVES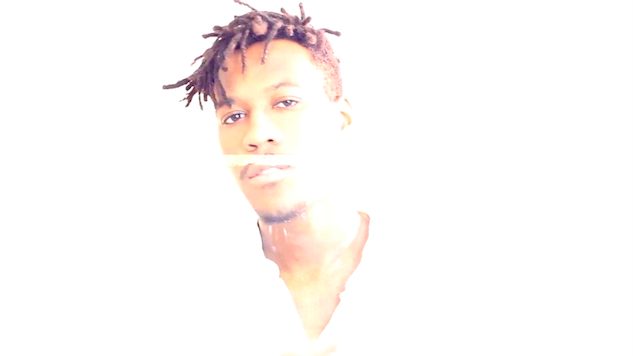 Oakland singer and multi-instrumentalist Kevin Moultrie's industrial solo project, Knxves, isn't just a hobby while he pursues his master's degree in architecture at UC Berkeley. He sees music and the spaces we experience it in as inextricably linked. Creating immersive experiences that utilize sound and its surrounding environment is at the core of his practice, and his thoughtful, interdisciplinary approach has made him one of the most intriguing artists to come out of Oakland's experimental music scene this year.
"Having a better awareness of the spaces in which we live is really, really changing the way I think about music," he said during a recent interview over coffee in his Oakland neighborhood.
The 26-year-old artist had just returned from an artist residency in a small Northern California town called Dos Rios, where he created a sound art installation on a river bank. "My installation was about creating a portal to another world," he said. "It was kind of like a literal gateway that existed in the river and aligned with certain landmarks around [it] — like the rocks on the other side or the tallest peak of the mountain — to create a zone where the water and the installation worked together."
That's just the beginning of the types of audiovisual experiences Knxves seeks to create with his work. He originally planned to release his debut EP, X, this month, but recently reconceptualized its roll out, opting instead to release the project as a series of music videos. "I'm trying to release things in a sequence so that that way I'll be done with school and I can go on tour," he said, adding that he has a year left in his program. "It's been tough to balance out but really worthwhile."
In March of this year, Knxves dropped a video for "Civilized Pt. 1," a poignant, minimal track that pairs his emotive vocals with a few sparse piano chords. In its video, Knxves stares directly into the camera as he sings. The screen flashes with glitchy, white light every time static cuts into his voice, swallowing its intensity with digitized noise. "I watched you twist the knife/I looked into your eyes/I thought you were civilized" he sings, his voice cracking with audible pain as drums kick in and tensions builds.
The track could be interpreted to be about heartache or betrayal, but the word "civilized" is also a loaded term with racial undertones that date back to the colonial era. Experimenting with these kinds of subtleties and double meanings is a hallmark of Knxves' work: Although his music might not be explicit with its messaging, it's informed by social observations and an instinct for creative problem solving.
"There's an underlying political goal with my music and architecture projects," he explained. "I don't think there's enough space for people of color in these kinds of worlds. My music is in a space that is becoming more normal after the Yeezus and Death Grips thing. But for black, male aggression to be okay — just for that to be an okay thing and not be turned into this thing about thugs or turn into this racialized thing — the same way that there's a good space for white, male aggression in punk music."
"There are enough people of color out there giving it their all on stage, and I feel like there need to be more people of color building the stages."
Knxves grew up listening to The Pixies and Queens of the Stone Age in Roseville, a suburb of Sacramento, but didn't start taking music seriously until he moved to Los Angeles to pursue his undergraduate degree at UCLA. There, he fronted the indie rock band The Ten Thousand, which at one point opened for HAIM and Portugal the Man.
"It just kind of spiraled out of control," he said, recalling his unexpected foray into the music industry. "Two months later, I met Isaac Hayes. Two months after that, I met Brian Wilson. Two months after that, I played the Troubadour. Music just took off and it became a really, really big part of my life and the way I think about connecting with people."
Now that Knxves is delving deeper into his architectural studies, he's thinking about how he can make an impact on the music scene in a long-term way. For him, that means rethinking the spaces where we experience music to make them more accessible and inclusive. While his next video is due out this summer, his ultimate goal, he explained, is to create a sustainable infrastructure for non-commercial music and art so that they don't have to be relegated to clandestine, often unsafe spaces — like Ghost Ship, the underground Oakland venue that caught fire during a party last year, claiming 36 lives.
"I love performing, but I never saw myself as an entertainer," Knxves continued. "There are enough people of color out there giving it their all on stage, and I feel like there need to be more people of color building the stages. … My longterm goal would be to create a sustainable space for musicians of color so they don't have to be relegated to some niche market."
For him, part of what that looks like is creating platforms for art and music that aren't subject to the whims of capitalism. One of his inspirations is Solange, who founded her label Saint Records and online platform Saint Heron with similar intentions.
"She's really good at providing that infrastructure for that sort of black sensitivity and kind of like, black sensuality and spirituality that's kind of alternative," he said. "I want my music career and my architecture career to be about creating those kind of events and spaces in which you, for a moment, can experience a freedom that's not like Coachella or Burning Man — where you go there and you're free and you come back and you're not — but something that can kind of infiltrate your everyday life."
_Check out all of _Paste's The Best of What's Next series here.