Watch Mac DeMarco's Extended Set on Jimmy Kimmel Live!
Photos via ABC/Randy Holmes
Music
News
Mac DeMarco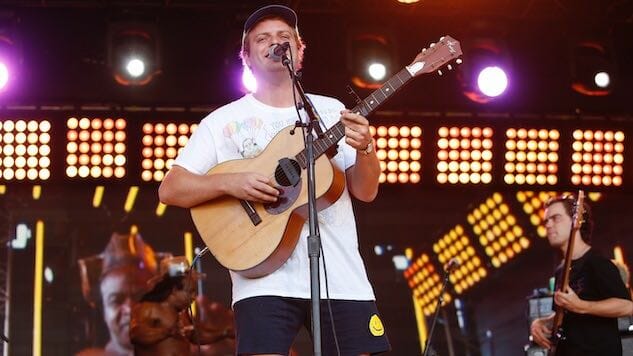 With his mix of psychedelic sounds and self-proclaimed "jizz-jazz," Mac Demarco brought his lively energy and soulful indie jams to national television earlier this week.
DeMarco performed a five-song set on Jimmy Kimmel Live! last month on June 19, and a live rendition of his track "Finally Alone" aired Monday night from the set.
The Canadian crooner also played "Nobody," "K" and "Little Dogs March," from his fourth full-length studio record, Here Comes The Cowboy, released in May via DeMarco's own record label. He also played an unreleased track called "Cattleman's Prayer" live.
All five of Demarco's performances were uploaded online on Tuesday. "Finally Alone" and "Nobody" were uploaded as their own separate videos, and the other three songs were included with "Nobody" (again) in another video, titled, "Mac DeMarco Exclusive Off-Air Performances."
Watch DeMarco bring his beloved indie jangle-pop and lo-fi tracks to the world below, and revisit his 2013 performance of "Rock and Roll Night Club" from the Paste archives further down.