Mandy, Indiana Announce Debut Album, Release "Pinking Shears"
Before i've seen a way arrives on May 19, the band will make their U.S. debut at SXSW 2023
Photo by Cal Moores
Music
News
Mandy, Indiana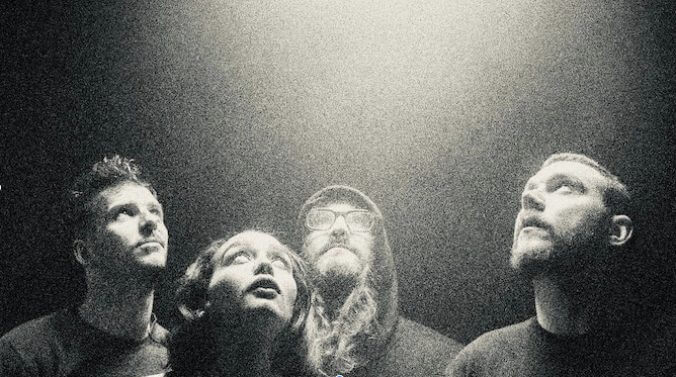 Last month, Manchester quartet Mandy, Indiana put out the single "Injury Detail," a brooding, industrial piece of electronica that highlighted frontwoman Valentine Caulfield's hypnotic vocals. Now, the band is back with the news of their debut album, i've seen a way, which will arrive on May 19 on Fire Talk Records. Recorded in "caves, crypts and shopping malls," the album will continue to build on Mandy, Indiana's interest in channeling societal chaos through the disruption of experimental noise.
To celebrate the announcement, Mandy, Indiana have also released "Pinking Shears," a brash, percussion-forward composition that features Caulfield touting her own frustrations about inequity, grief and capitalism—all in French, her native language. "Quand on laisse des humains crever / Dans la mer Méditerranée / Dans des immeubles pas chauffés / Dans nos pays de gros tarés / Quand on choisit nos réfugiés / Y'a que les blonds qu'on laisse rentrer / Ceux qu'on bombarde on envoie chier," Caulfield sings, which translates to: "When we let humans die / In the Mediterranean Sea / In unheated buildings / In our insane countries / When we choose our refugees / Only blondes are allowed in / Those we bombard are told to fuck off."
Mandy, Indiana have quickly made a name for themselves and are set to carry that momentum into their upcoming tour, which begins in their hometown of Manchester this March and ends in Nottingham in November. In the middle of the excitement, Mandy, Indiana will decamp to Austin, Texas to make their United States debut at SXSW 2023.
Watch the video for "Pinking Shears" and check out the album cover, tracklist and tour dates below.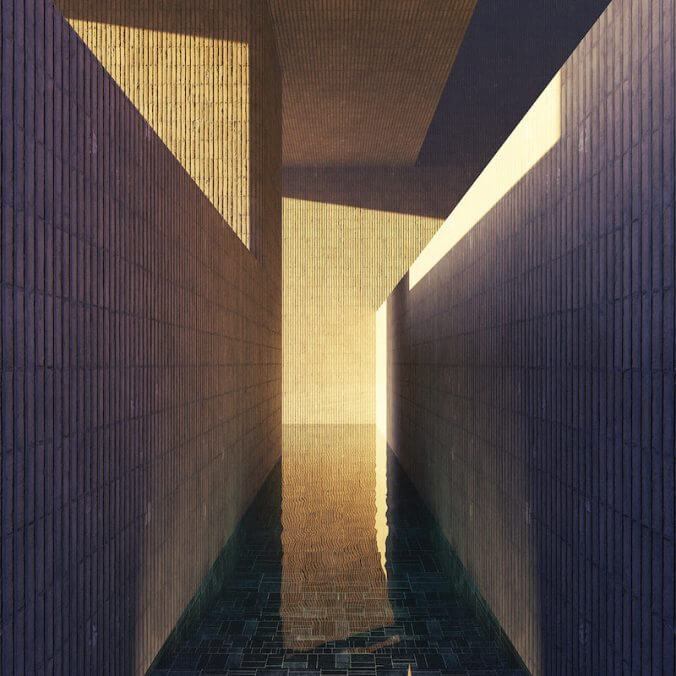 i've seen a way Track Listing:
Love Theme (4K VHS)
Drag [Crashed]
Pinking Shears
Injury Detail
Mosaick
The Driving Rain (18)
2 Stripe
Iron Maiden
Peach Fuzz
(?>?<)? :??:*:??'?,??:*:???'? (Crystal Aura Redux)
Sensitivity Training
Mandy, Indiana's Tour Dates:
3/1: Manchester, UK @ Soup
3/15 – 3/19: Austin, TX @ SXSW
5/22: Utrecht, NL @ Freaky Dancing
6/16: Mannheim, DE @ Maifeld Derby
7/8: Trencin, SK @ Pohoda
7/22: Standon, UK @ Standon Calling
8/5: Katowice, PL @ OFF
10/27: Manchester, UK @ The White Hotel *
10/28: Glasglow, UK @ Hug & Print *
10/29: Newcastle, UK @ Zerox *
11/1: Bristol, UK @ Dareshack *
11/2: Brighton, UK @ Green Door Store *
11/3: London, UK @ Corsica Studios *
11/4: Nottingham, UK @ Bodega *