Tom Waits and Marc Ribot Release Cover of Anti-Fascist Folk Song "Bella Ciao"
The cover is off Ribot's forthcoming album Songs Of Resistance 1942 - 2018, out Sept. 14
Photos by Michael Loccisano/Getty, Erika Goldring/Getty
Music
News
Marc Ribot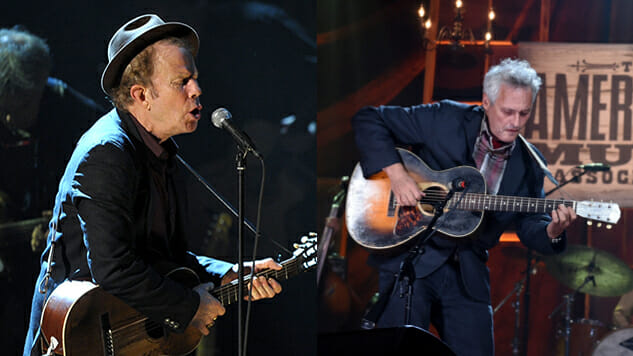 America's strangest troubadour Tom Waits has returned to appear on frequent collaborator Marc Ribot's cover of the Italian folk song "Bella Ciao," from Ribot's forthcoming album Songs Of Resistance 1942 – 2018, out Sept. 14 through ANTI- Records.
"Bella Ciao" has a robust, storied past. It started as a field song of sorts, a protest of harsh working conditions sung by the women who worked in the paddy fields throughout Northern Italy. It was revived in the 1940s as an anthem of the anti-fascist resistance during the Italian Civil War from 1943-1945. The song has had another resurgence as of late with its pivotal role in the Spanish TV series Money Heist, with many artists releasing cover versions throughout 2018.
Waits and Ribot's "Bella Ciao" is slowed down to a veritable funeral dirge, a wistful reverie for the imploding structure of American democracy. This message is all but spelled out in the music video, which features long, clear-eyed takes of life as usual in the D.C. metro area. If the throngs of protestors weren't clear enough of a message, the shots of withered Trump flags and matter-of-fact military checkpoints spell out exactly what kind of state Waits and Ribot think we're headed for.
Watch the video for "Bella Ciao" below and find a Waits performance from the Paste archives further down.