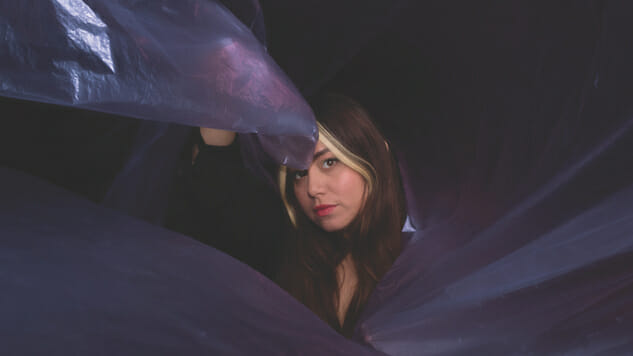 Daily Dose is your daily source for the song you absolutely, positively need to hear every day. Curated by the Paste Music Team.
Chilean synth-pop artist Molina has released her debut six-track EP Vanilla Shell today (Jan. 24). You may have heard the Copenhagen-based singer/songwriter before on Jorge Elbrecht's 2019 album, Gloss Coma – 002. She lent vocals to "The Entrance of Cold," which also features SRSQ and Samantha Urbani.
Vanilla Shell is an absorbing canvas of art-pop, synthwave, psych-pop and darkwave. Though Molina embraces left-field soundscapes, her angelic vocals would draw anyone in. Alongside icy keyboards, gorgeous flute and fretless bass, her luxuriant vocals are painted like graceful vapor trails. The title track's cascading synths and slightly sinister strings dance around her breathy singing, and it's spine-tingling in the best sense of the word. Another highlight, "Parásito" features some of the strangest and most enveloping guitar plucks you'll likely hear all year, and her layered vocals are intensely gratifying. With an early contender for best EP of 2020 now under her belt, we can only hope that Molina's debut full-length isn't too far off.
Listen to Vanilla Shell's title track below.