It's been five years since Hurricane Katrina unleashed her fury on New Orleans and the Gulf Coast, and while pain and devastation still lingers, one feared side-effect of the disaster—the disintegration of the Crescent City's unspeakably valuable music community—hasn't yet come to pass. Instead, over the past several years, New Orleans music has been lifted up time and time again, both by its own luminaries and by artists from around the world, both in celebration of its own history and also as a means to keep the city itself alive. In particular, we've seen a cavalcade of tribute records released since the levees broke, and some have proved especially bittersweet—because even though the natural and human events that necessitated them are still regrettable, the world got some damn beautiful music out of it in the end. Here are five of our favorites.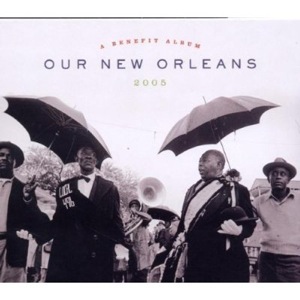 Various Artists – Our New Orleans (2005)
Within months of the first broken levee, Nonesuch had compiled and released this heady collection of songs from New Orleans musicians—including Dr. John, Dirty Dozen Brass Band, Irma Thomas and more—with proceeds going to Habitat for Humanity's Musicians Village. In September 2006, Warner Music Group head Bob Hurwitz and others from the label travelled to the Crescent City to deliver a check for $1 million—read about their trip, and the artists the money helped, here.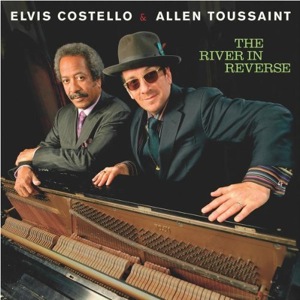 Elvis Costello and Allen Toussaint – The River in Reverse (2006)
Rising waters may have pushed Toussaint from his New Orleans home in August 2005, but his evacuation let him to New York, where a musical partnership—however unlikely—with Elvis Costello was forged. A mix of Toussaint originals, covers and collaborative tracks, the album is a fantastic testament to great music's resilience in the face of tragedy.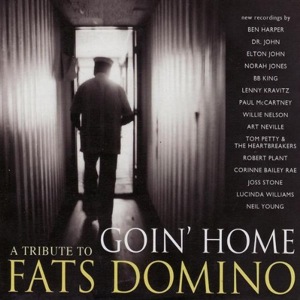 Various Artists – Goin' Home: A Tribute to Fats Domino (2007)
Briefly thought to have drowned when his Ninth Ward home flooded to the roof, Fats Domino survived Katrina and wound up releasing his first album in two decades mere months later. Two years after the storm, this loving tribute brought together Neil Young, Lucinda Williams, Los Lobos and others to honor the music of the man nearly lost—and to benefit the Tipitina's Foundation, which has played an instrumental role in preserving and promoting New Orleans music before and after the flood.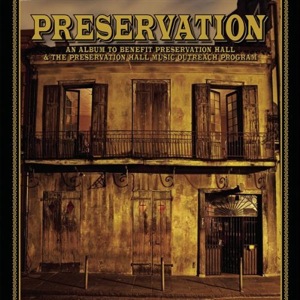 Various Artists – Preservation: An Album to Benefit Preservation Hall and The Preservation Hall Music Outreach Program (2010)
After Ben Jaffe, the current leader of the legendary Preservation Hall Jazz Band, remained in New Orleans after Katrina, founded the New Orleans Musicians Hurrican Relief Fund and helped spread out a half-million dollars across the city's musical institutions, it only seemed fair that a slew of musicians from all over would converge on a record to benefit both Jaffe's group and the 250-year-old building that shares its name. Brandi Carlile, Andrew Bird, Steve Earle and a dozen more collaborated with the Pres Hall band itself on the album, the proceeds of which help fix up the venerable venue and support its educational programs.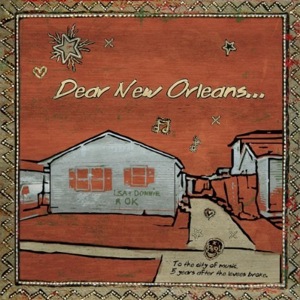 Various Artists – Dear New Orleans (2010)
Since Katrina, over sixty artists have traveled to New Orleans for the activism retreats co-sponsored by artistic advocacy group Air Traffic Control, and on this newly-released compilation, one-half of those folks have contributed tracks—some old favorites, some new releases—to help out a number of Nola-based non-profits. My Morning Jacket, Laura Veirs, Thao Nguyen and Ok Go are among the contributors, and Gulf Restoration Network and Sweet Home New Orleans are among those that will reap the benefits.