Oh Sees Share "Heartworm" from Next Month's Double LP Face Stabber
Photo by Jamie Wdziekonski
Music
News
Oh Sees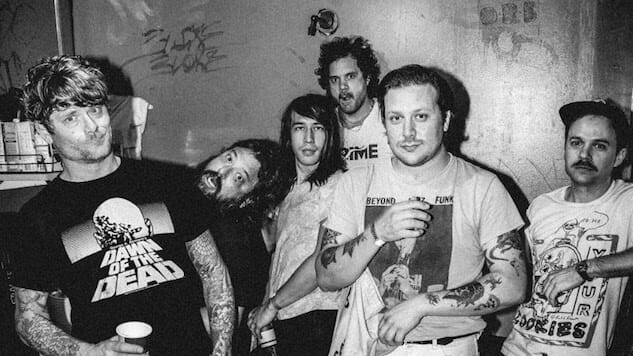 Oh Sees, John Dwyer's California punk-prog-garage-noise outfit, reliably put out blisteringly fast face-melters, and Face Stabber the band's forthcoming double LP, looks to be chock-full of them.
"Heartworm" is our latest taste of the album, a scorcher that comes in at just under two minutes long. Cacophonous guitars shred, abrasive drums rip and Dwyer's screeches beckon on the track, which finds time for ample melody amid the noise. Dwyer's lyrics are dystopian and apocalyptic, conflating the political state of the world with the track's titular ailment; "But if we should all get fed up / There's one way to sew this whole thing up," he screams to remind us.
The track is attached to a Joel Kyack-directed video compiled of stock footage sourced from different sites on the internet. It's an uncanny match, and feels perfect for a 4 a.m. slot on Adult Swim.
Face Stabber is due out on Aug. 16 via Castle Face Records. We've already heard "Henchlock" and "Poisoned Stones." Watch the video for "Heartworm" below and dust off a 2009 Oh Sees performance from the Paste archives further down.