Watch Parlor Walls Deliver Three Dark and Hypnotic Tracks to the Paste Studio
The New York experimental band played songs from their new EXO EP.
Music
Features
Parlor Walls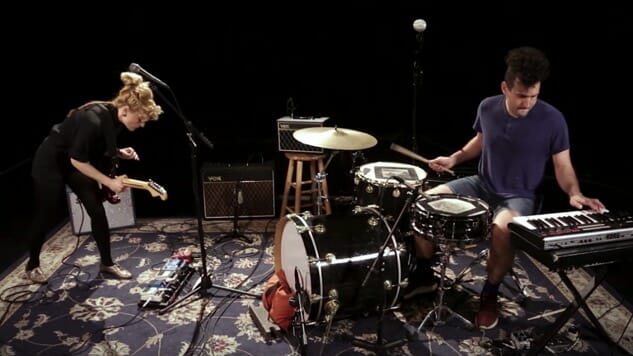 Parlor Walls' EXO EP is the band's latest experiment in controlled chaos. "It's about purging toxicities," singer/guitarist Alyse Lamb told Paste during their recent live studio session. Then, together with drummer/keyboardist Chris Mulligan, she launched into three tracks of dark, enveloping noise: "Low Vulture," "Love Complex," and a brand new song, "Spinning Gold."
One of New York's most exciting young bands, Parlor Walls' no-wave influenced sound features grand, bursting rhythms, eerie atmosphere, and Lamb's commanding vocals. Released earlier this month, EXO follows 2017's Opposites LP, an agile and elegant collection that fuses elements of rock and jazz.
Watch Parlor Walls' hypnotic EXO Paste session below.