Streaming Live from Paste Today: Charlie Parr, Evanescence (Updated)
Images via Nate Ryan, Sony Music, P.R. Brown
Music
News
Paste Studio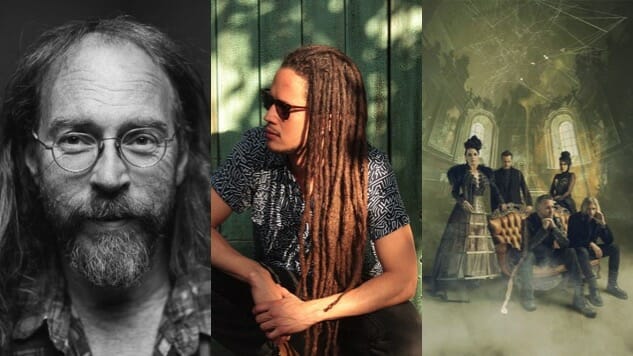 Update: Vicenta Garcia has cancelled his 3:30 p.m. EDT session, citing illness.
It's a special day in the Paste Studio, so we'll skip straight to the part where we give you the skinny. Today we're streaming a performance from Minnesotan folk singer-songwriter Charlie Parr, as well as a remote performance from Evanescence, in which frontwoman Amy Lee will play one song from the band's forthcoming album Synthesis live at Steinway Hall.
Here's our full streaming schedule, including approximate start times:
– 2:30 p.m. EDT: Charlie Parr @ Paste Studio, Live
– 9:30 p.m. EDT: Evanescence @ Steinway Hall, Live
Tune in via Paste Music & Daytrotter's Facebook page here, keep an eye on our feed for any scheduling updates, and find a Parr performance from the Paste Cloud below.