Phoebe Bridgers Teams Up with Jackson Browne for "Christmas Song" Cover
The track is a cover of McCarthy Trenching
Photo by Lera Pentelute
Music
News
Phoebe Bridgers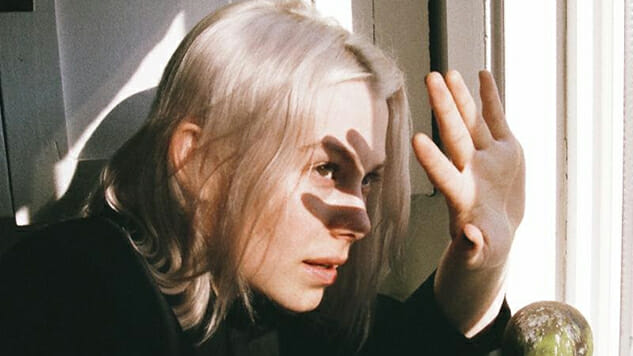 Phoebe Bridgers has shared her cover of McCarthy Trenching's "Christmas Song," featuring vocals by Jackson Browne. The song comes in the middle of Bridgers' tour with Juilen Baker and Lucy Dacus, her boygenius bandmates.
The quaint, quiet little track came to Bridgers after she played a show with McCarthy Trenching in Omaha last year. "The first time I heard this song it hit me like a ton of bricks. A lot of McCarthy Trenching songs do that," she says in a statement. "It's not that often that I hear a Christmas song that doesn't make me want to quit music."
As far as the Browne feature, Bridgers said that he approached her: "I played a show in L.A. around the holidays last year where I covered it for the first time. Jackson Browne was there, and he came up to me after the show to tell me how much he loved the song … So when I decided to record a version of the song, I knew who I wanted to sing on it."
Listen to "Christmas Song" and check out Bridgers' 2017 Paste Studio session below, plus a 1986 Browne performane from the Paste archives. Bridgers will be wrapping her tour this week—find the final two dates further down.
Phoebe Bridgers Tour Dates:
November
29 – San Diego, Calif. @ The Observatory North Park*
30 – Los Angeles, Calif. @ The Wiltern *
(* co-headline with Julien Baker, Lucy Dacus opening)