SXSW Throwback: Watch PHOX's Incomparable 2013 Session at the Riverview Bungalow
Image via YouTube/Paste
Music
Features
PHOX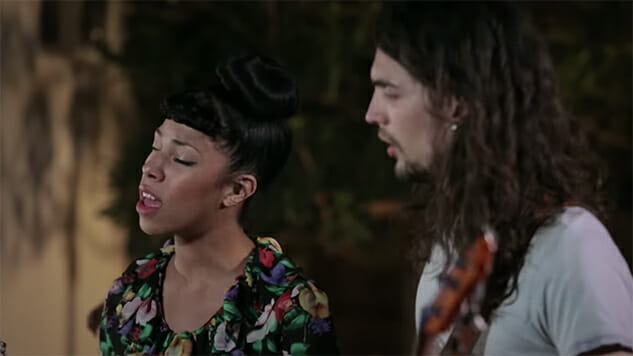 In honor of SXSW 2019, Paste will be highlighting the best sessions previously recorded during the festival at the Riverview Bungalow in Austin.
In 2013, Wisconsin indie folk group PHOX paid the south a visit to deliver a session at the Riverview Bungalow.
Off the heels of the release of their Confetti EP, vocalist Monica Martin carried her unfaltering harmonies to the impressively gentle accompaniment of the full, six piece band. The group also previewed songs off their (at the time) forthcoming self-titled album, which ultimately became their only full-length release as a collective.
The four-song set at the Bungalow included pitch perfect performances of "Evil," "1936," "Kingfisher" and "Noble Heart."
Watch PHOX's full set at the Riverview Bungalow below. Also take a listen to an even earlier performance from the group with their 2012 visit to Daytrotter, included further down.