Here Are 2018's Top-Selling Tours: Ed Sheeran, Taylor Swift Lead the Way
Photo by Jemal Countess/Getty
Music
News
Pollstar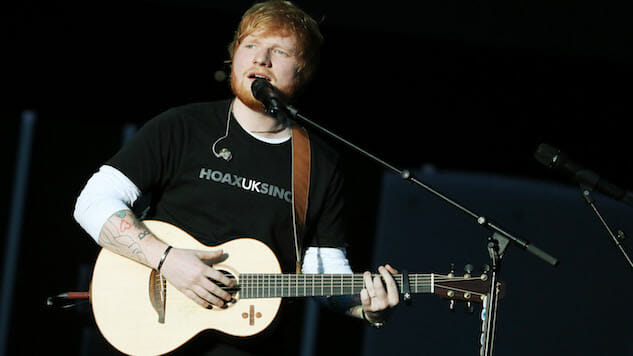 Pollstar has released its year-end global touring data for 2018, with Ed Sheeran (the Divide Tour), Taylor Swift (the Reputation tour), and Beyonce and Jay Z (the OTRII Tour) topping the list of the top 100 worldwide tours.
Said top 100 tours raised a total of $5.6 billion worldwide, with ticket sales of 59.8 million. As far as North American tours, the top 100 raised $3.7 billion from 40 million tickets sold.
Topping the worldwide chart is Sheeran with a whopping $432 million, while Swift came in first on the North American chart, raising $277.2 million. Swift is then second in the worldwide chart with $345.1 million, followed by Beyonce and Jay Z with $254.1 million.
Here's the worldwide top 25:
01. Ed Sheeran
02. Taylor Swift
03. Jay-Z / Beyoncé
04. Pink
05. Bruno Mars
06. Eagles
07. Justin Timberlake
08. Roger Waters
09. U2
10. The Rolling Stones
11. Kenny Chesney
12. Journey / Def Leppard
13. "Springsteen On Broadway"
14. Foo Fighters
15. Sam Smith
16. Guns N' Roses
17. Drake
18. Helene Fischer
19. Phil Collins
20. Depeche Mode
21. Luke Bryan
22. Billy Joel
23. Imagine Dragons
24. Metallica
25. Celine Dion
Sheeran's tour is particularly noteworthy as when its 2018 sales were combined with 2017's, the tour is the third highest-grossing tour in Pollstar history, following U2's 360° Tour and The Rolling Stones' A Bigger Bang. Further, when combined with Swift's touring gross from 2018, the two make up 14 percent of the top 100 worldwide tours.
Sheeran isn't the only artist to have back-to-back successful years, as Pollstar also points out that three other artists—Bruno Mars, U2 and The Rolling Stones—made the top 10 worldwide tours in 2017 and 2018, consecutively.
See the worldwide top 100 here, check out Pollstar's 2018 breakdown in full here and revisit a 2013 Sheeran performance from the Paste archives below.