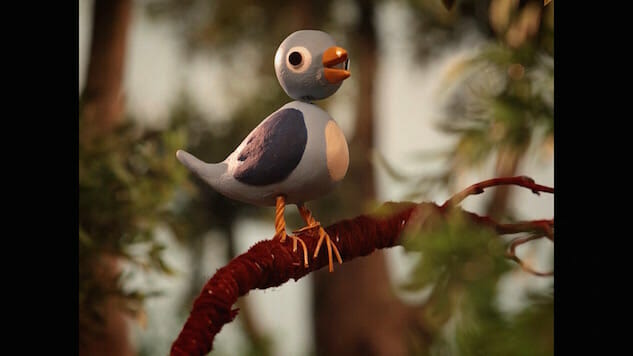 At long last, payoff for the shenanigans Radiohead has been pulling over the past few days! Watch the full, chilling video for "Burn the Witch" above.
The song itself isn't new—it's been around in various unreleased forms since the early 2000s—but this marks its official release and is a strong indication that "Burn the Witch" is going to appear on Radiohead's long-awaited ninth LP.
Meanwhile, the band has literally reappeared on social media. Their Facebook and Twitter profile pictures, previously all-white, are now some abstract ink-blot-looking image, and their cover photo is now a collection of ghostly figures who look sort of like nuclear bomb survivors. What do these represent? Honestly, we have no idea. Have at your own interpretations.