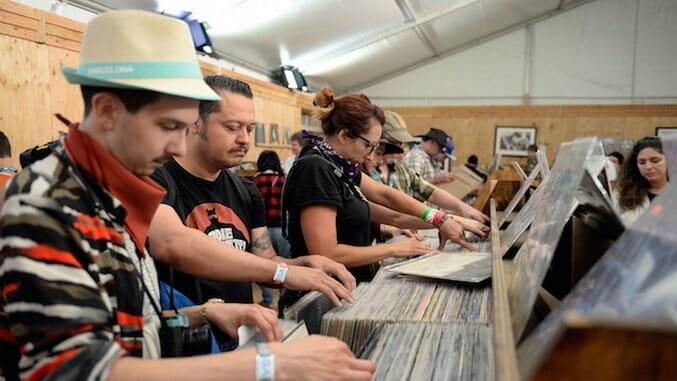 [We've updated this list with 10 additional Record Store Day picks, just in time for RSD 2021 part two on July 17. Check out our newly expanded list of picks below.]
The best day of the year is upon us. No, it isn't my birthday. Okay, maybe second-best day of the year. Regardless, prepare your wallets for another fun Record Store Day this year! The Paste staff has been hard at work compiling some of our favorite releases to prepare for. Due to the pandemic, Record Store Day will take place on June 12 and July 17. Scroll down for our picks, and then visit the Record Store Day site here for a full list of releases and participating record stores. Happy hunting, and remember to support your local record stores all year long!
June Releases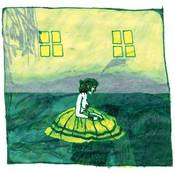 Animal Collective – Prospect Hummer EPJune 12
Long a rarity to own on vinyl, Prospect Hummer, the magnificent collaborative EP from Animal Collective and Vashti Bunyan, is finally being repressed this Record Store Day. A gem from Animal Collective's freak-folk era, the EP represents each artist at the top of their craft, with the legendary Bunyan's hushed soprano falling perfectly within the hypnotizing soundscapes the band is known for. The lush, textural strumming of songs like "Baleen Sample" and the hushed crystalline guitars of "It's You" beget an almost magical sonic experience, making a vinyl copy of Prospect Hummer a can't miss. —Jason Friedman
---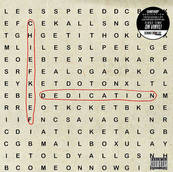 Chief Keef – DedicationJune 12
Dedication may very well have been one of the main turning points in Chief Keef's career as he shifted from gun-toting teenage rap star to a young man reflecting on what made him a media sensation. It is easy to get caught up in the voyeuristic pleasure of seeing Chief Keef unravel before the world's eyes as both a rap innovator and as a criminal. Keef strips back that unfair assumption and retraces his steps to see what made him, and where he wants to go next. His sharp sense of humor often gets lost in the midst of his deadpan delivery, and Dedication is a loving take on his growth and his city. —Jade Gomez
---
Freddie Gibbs and Madlib – Piñata: The 1984 VersionJune 12
Piñata is the acclaimed product of powerhouse duo Freddie Gibbs and Madlib, making for one of the most discussed rap albums of the decade. Following the blaxploitation-inspired 1974 version that came out for Record Store Day 2020, this new packaging features a stunning cartoon interpretation of the two as Miami Vice's iconic Crockett and Tubbs, capturing the '80s glitz in all its glory. —Jade Gomez
---
Linkin Park's groundbreaking sophomore album Meteora bridged the gap between metal and hip-hop, capturing the hearts and minds of audiences across the world. Featuring some of the band's most recognizable hits such as "Numb" and "Faint," this repressing is a must for any fan's collection. It would also make a lovely gift for the angsty teen in your life who has no idea what they are missing out on. —Jade Gomez
---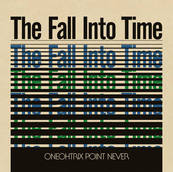 Oneohtrix Point Never – Various June 12
As Oneohtrix Point Never has more fully developed his singular artistic vision throughout the last decade with masterpieces like R Plus Seven and the heavily aestheticized Age Of, it can be easy to forget the musical roots of producer Daniel Lopatin. Available this Record Store Day via Mexican Summer is a vinyl repressing of five early works by OPN, including The Fall Into Time, Zones Without People, Betrayed In The Octagon, Russian Mind and Drawn And Quartered. Each album carries with it the unique perspective and clever sound design that has made Oneohtrix Point Never one of the most iconic producers of the decade. — Jason Friedman
---
Prince fans should prepare themselves every Record Store Day for the late artist's estate to dig up some little nugget from the Purple One's archives for vinyl release. For this year's RSD Drop, Prince's people have landed on The Truth, an album that was originally packaged within the 1988 multi-CD set Crystal Ball. Though Prince dubbed it his "acoustic album" at the time, there are still elements of electronic instrumentation throughout. In reality, this was Prince at his stripped-down and intimate best, leaving little in the way of his jaw-dropping guitar work and those swoon-inducing vocals. —Robert Ham
---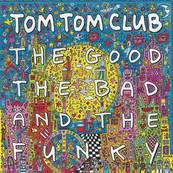 Tom Tom Club – The Good, The Bad, and The FunkyJune 12
Tina Weymouth and Chris Frantz's groovy Talking Heads side-project Tom Tom Club are pressing their fifth and final album The Good, The Bad, and The Funky to vinyl for the first time. Originally released in 2000 only on CD (sign of the times), the album features contributions from Parliament-Funkadelic and Talking Heads keyboardist Bernie Morrell, as well as the late Toots Hibbert. Featuring covers of Donna Summer's "Love To Love You Baby" and Lee Perry's "Soul Fire," The Good, The Bad, and The Funky is one to add to your collection. —Jason Friedman
---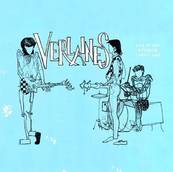 The Verlaines – Live At The Windsor Castle, Auckland, May 1986June 12
Graeme Downes' tense, melodic pop project The Verlaines was at one of its many creative peaks in 1986, having released stunning debut album Hallelujah All The Way Home the year before and gearing up to record their masterpiece, 1987's Bird Dog. This live recording from a pub gig in Auckland, New Zealand, captures the band at that perfect midpoint between those two LPs. The tight-knit trio (Downes on guitar and vocals, bassist Jane Dodd and drummer Robbie Yeats) slashes through seven songs from Bird Dog and a smattering of older tunes. —Robert Ham
July Releases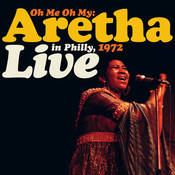 Aretha Franklin – Oh Me Oh My: Aretha Live in Philly 1972July 17
Any self-respecting music lover should require zero persuasion to pick this one up. It's Aretha! It's also the first vinyl pressing of this particular recording (made soon after the release of Young Gifted and Black), which is said to feature the live debuts of some of Franklin's most beloved hits. Featuring covers, medleys and more, Oh Me Oh My: Aretha Live In Philly, 1972 is a new angle on one of the best to ever do it. —Scott Russell
---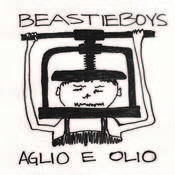 Beastie Boys – Aglio e OlioJuly 17
Don't fret about missing out on this beauty, because there are 11,000 copies of the Beastie Boys' 1995 hardcore punk EP newly remastered for fans old and new. Originally clocking in at 13 minutes, the new pressing includes bonus track "Soba Violence" and a rare cover of The Doors' "Light My Fire." —Jade Gomez
---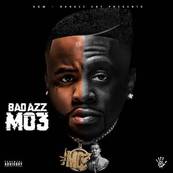 Boosie Badazz and MO3 – Badazz MO3July 17
Dallas rapper MO3 was a testament to the influence of Louisiana rapper Boosie Badazz. MO3's auto-tuned croons of love and violence resonated with Badazz, resulting in an electric album that showcases the two at their best. Released shortly before MO3's untimely death in 2020, Badazz MO3 is a heartbreaking reminder of what could've been. —Jade Gomez
---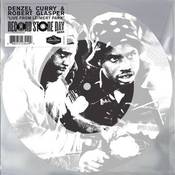 Denzel Curry & Robert Glasper – Live From Leimert Park
Houston-born jazz pianist Robert Glasper and Miami rapper Denzel Curry combine forces on this Double A-sided 7" picture disc, featuring live audio of "So Incredible" and "This Changes Everything" (off Curry's 2020 UNLOCKED EP and Glasper's 2019 mixtape Fuck Yo Feelings, respectively) from a special 2020 session in Los Angeles' Leimert Park neighborhood. Glasper's steady hand and Curry's passion make this a powerful pair of tracks, with one-of-a-kind energy. —Scott Russell
---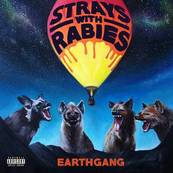 Earthgang – Strays With RabiesJuly 17
Never before pressed on vinyl, Earthgang's Strays With Rabies is one of the group's finest efforts as they reinvigorate the vast rap landscape of Atlanta, taking notes from their forefathers such as Outkast and Goodie Mob. The group's exciting chemistry shines through as they showcase their versatility ranging from club bangers to introspective slow burns with a psychedelic twist. —Jade Gomez
---
From First To Last – Dear Diary, My Teen Angst Has A BodycountJuly 17
Emo kids, unite! From First To Last's Dear Diary… has been revered as a staple in emo and post-hardcore scenes since its release in 2004. The album's original mixes were recently rediscovered and, at the request of the band, was remastered for an exclusive reissue. The album is the band's first to feature vocals from Sonny Moore (better known as electronic musician Skrillex). Revisit a piece of emo history with this in your collection. —Jade Gomez
---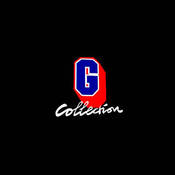 Gorillaz – G CollectionJuly 17
Seasoned vinyl collectors will be well aware of how sparse older copies of the Gorillaz's albums are. Finally, a box set containing all their albums from 2001 to 2020 will be available for purchase, such as 2005's Demon Days and 2020's Song Machine, Season One: Strange Time, which features collaborations with everyone from Elton John to Schoolboy Q. It is an exciting reminder of the band's longstanding legacy, bridging the gaps between electronic, hip hop and rock for fans old and new. —Jade Gomez
---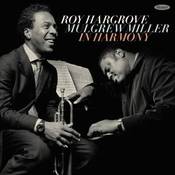 Roy Hargrove & Mulgrew Miller – In HarmonyJuly 17
Pianist Mulgrew Miller's name may share top billing on this Record Store Day release, but the live recording really feels like a tribute to trumpeter Roy Hargrove who passed away in 2018. This double LP set was sourced from two concert dates in 2006 and 2007 that this duo performed in Pennsylvania and New York, respectively. Along with the records is a wonderful booklet that features remembrances of Hargrove from his many friends, collaborators and admirers, like Sonny Rollins, Common and Jon Batiste. Through each of their anecdotes and the introductory essay written by Ted Panken, Hargrove's talent is emphasized as is his lack of ego. And that becomes even clearer on these recordings. His pure tone and joy at taking swings at standards like "Ruby, My Dear" and "Triste" is apparent, but he seems just as happy to sit back and let his buddy Miller take the spotlight and solo for a while. This is a jazz record to indulge in like a pint of ice cream or a bag of your favorite salty treat. Dig in and promise yourself you'll eat some roughage tomorrow. —Robert Ham
---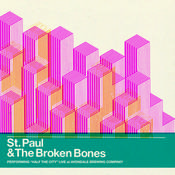 St. Paul & The Broken Bones – Half The City LiveJuly 17
A must-have for fans of this band, this live album finds Paul Janeway and co. making the best of the pandemic by quite literally going back to where it all began, performing their acclaimed debut in full at Birmingham, Alabama's Avondale Brewing Company—the site of their first-ever show as St. Paul & The Broken Bones. Knowing Janeway, every bit of the conviction that helped him "turn a summer fling into an actual career," as he puts it, comes through in his performance, social distance and all. —Scott Russell
---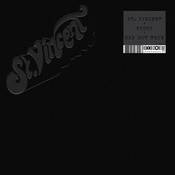 St. Vincent – Piggy / Sad But TrueJuly 17
Anyone who remembers St. Vincent's impromptu acoustic cover of Tool's "Forty Six & 2" knows that Annie Clark has an enduring love of hard, heavy guitar-rock. That's reflected in her Record Store Day drop, a 7" featuring her contribution to The Metallica Blacklist, a cover of the band's "Sad But True," which backs an A-side rendition of "Piggy" by Nine Inch Nails that features Dave Grohl on drums. If Daddy's Home wasn't your bag, then let this record serve as your palate cleanser. —Scott Russell
---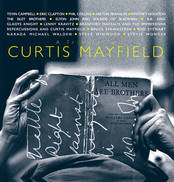 Various Artists – A Tribute to Curtis MayfieldJuly 17
Originally released on CD and cassette in 1994 (five years before the music legend's actual death), A Tribute to Curtis Mayfield gets its first-ever vinyl release on this second Record Store Day of 2021. Soul and blues luminaries from Gladys Knight and The Isley Brothers to Aretha Franklin and B.B. King rub elbows with rockers like Bruce Springsteen, Rod Stewart and Lenny Kravitz on the double LP, a testament to Mayfield's massive influence that spans his esteemed career. —Scott Russell
---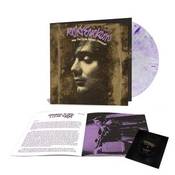 Various Artists – May The Circle Remain Unbroken: A Tribute to Roky EricksonJuly 17
2021 marks two years since the world lost psychedelic-rock pioneer Roky Erickson, best known both his solo work and for being the leader of The 13th Floor Elevators. Archival label Light in the Attic is releasing the first posthumous tribute album to Erickson's legacy, titled May The Circle Remain Unbroken: A Tribute To Roky Erickson. The record was produced by Bill Bentley, a personal friend of Erickson's and executive producer of the 1990 tribute album Where The Pyramid Meets The Eye. May The Circle Remain Unbroken will be available on all formats July 17, with recordings from Lucinda Williams, Billy F Gibbons, The Black Angels, Margo Price and more. The vinyl version will be available as a Record Store Day exclusive with a booklet, liner notes, and a flexi-disc featuring an unreleased track titled "Love Hieroglyphics." —Jade Gomez
Find the complete list of 2021 Record Store Day releases here.