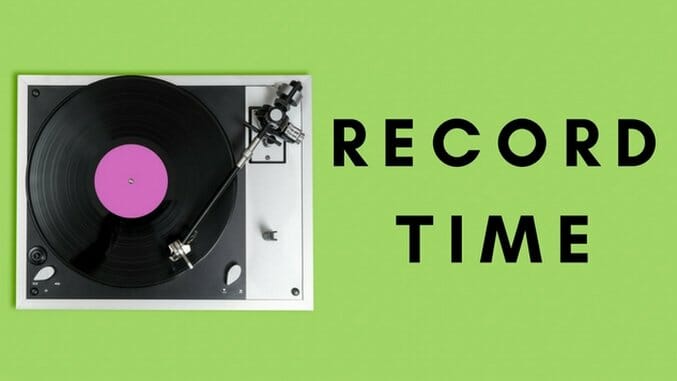 Record Time is Paste's monthly column that takes a glimpse into the wide array of new vinyl releases that are currently flooding record stores around the world. Rather than run down every fresh bit of wax in the marketplace, we'll home in on special editions, reissues and unusual titles that come across our desk with an interest in discussing both the music and how it is pressed and presented. This month that includes a reissue of a Queen classic, a modern folk troubadour playing live at Third Man Records, fresh pressings of underheard noise rock masterpieces and a collection of tunes from a jazz guitar legend.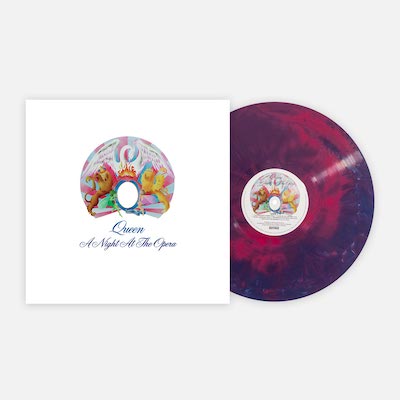 Queen – A Night At The Opera (Vinyl Me Please)
This reissue, as you may have surmised, was timed to coincide with the release of the hugely successful Queen biopic. It is the record that has "Bohemian Rhapsody" on it, after all. It's also a testament to the power of this vinyl subscription service in the market that they were able to land such a blue chip release. We just wish they'd chosen a better Queen album to put their weight behind. The reasoning for this reissue is sound, and true to form, it looks and sounds great. But this isn't one of the band's best full-lengths. The highs, like the hella sexy "I'm In Love With My Car" and the insta-classic "You're My Best Friend," go far into the stratosphere. The lows skid across the earth, bloodied and muddied and broken. Queen was starting to realize their ambitions; the songwriting just wasn't all the way there yet, and arguably wouldn't be until 1977's News Of The World. No matter your feelings on it, this is a great piece to have in anyone's rock record collection.
---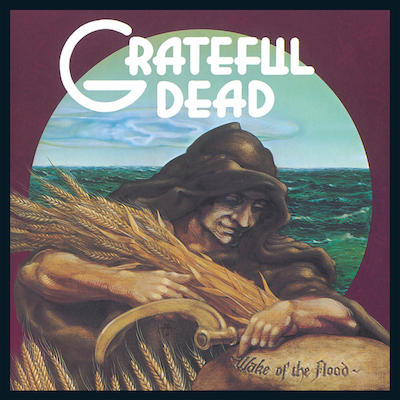 Grateful Dead – Wake Of The Flood/From The Mars Hotel/Blues For Allah/Steal Your Face (Rhino/Grateful Dead)
At this point in the run of the Grateful Dead, the psych-jam masters were a hot enough commodity that they were able to start their own titular record label. It was a short-lived venture, yielding three studio albums and a collection of live material recorded during a 1974 run at the Winterland in San Francisco. These records capture the band at a interesting transitional stretch during which their second drummer Mickey Hart finally found his way back into the fold and, after a grueling tour schedule in '74, the band took an indefinite hiatus. It was also a period when the band started embracing some futuristic textures through the synthesizers of Ned Lagin, which mixed in surprisingly well with their singular acid rock meets roots music aesthetic (listen to him swoop in and upend the flow of Bob Weir's "Unbroken Chain" on Mars Hotel). As with a lot of these reissues, the Deadheads among you probably already have original copies of these albums in your collection. But if you're looking for an upgrade, you can do no better than these. Engineer David Glasser having access to the original master tapes was key to ensuring that all four sound crisp and dynamic.
---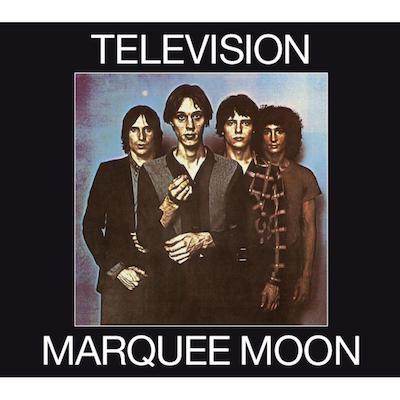 Television – Marquee Moon (Rhino/Elektra)
Pressing plants must have figured out how to handle colored vinyl pressings as the last few that have crossed our desk here at Record Time HQ have sounded particularly great, with only a minor amount of rumbling that befalls many rainbow-hued records. This expanded edition of one of the greatest debut albums ever made is a great example. Pressed onto a lovely light blue wax, the quartet's modern jazz-influenced rock sounds as vivid as it did in 1977, the limber-limbed guitar solos bending and twisting into knots, Tom Verlaine's vocals sneering and leering anew. An especial treat is the inclusion of Television's debut single "Little Johnny Jewel," in all its wiggly lo-fi glory, tacked onto a second record that also features alternate versions of the album tracks. A perfect album deserves considerate treatment like this.
---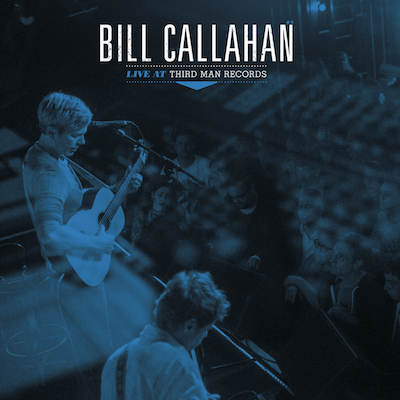 Bill Callahan – Live At Third Man Records (Third Man)
Recorded last year, this spotless recording of a live performance by singer-songwriter Bill Callahan at Jack White's musical hub in Music City is remarkable for at least two very distinct reasons. One is hearing how Callahan's voice is changing as he is getting older. The depth of his tenor is still there but there's a thickness to it that has grown around it over the past decade. Squint your ears a bit and you might mistake him for Jimmy Dean or another country crooner of yore. His songs wouldn't fit well in that mold, as they continue be darkly funny ruminations on live, sex and the beasts within us all. Secondly, this is a great showcase for guitarist Matt Kinsey. His work throughout serves as complement and counter to the humble strum of Callahan's acoustic. Kinsey plays with the delicate chaos of a splatter painting.
---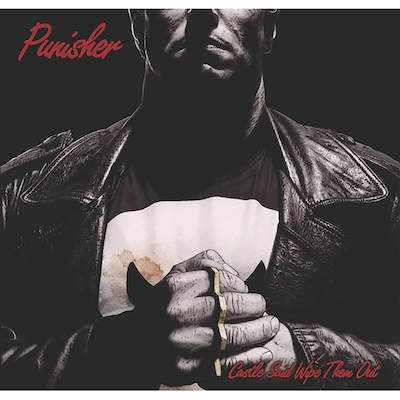 LL Cool J – Mama Said Knock You Out/50 Cent – Get Rich or Die Tryin'/Genius/GZA – Liquid Swords (Urban Legends)
I go back and forth between loving the fact that these classic hip-hop records are remaining in print on vinyl and rolling my eyes a bit at the concept behind these re-releases. The music is the same, but the original artwork has been replaced by "variant covers" featuring Marvel Comics characters. In the case of these two, LL Cool J has been replaced by The Punisher, 50 Cent is now Iron Man and there's some kind of epic battle happening on Liquid Swords. Silly stuff but it could be a kick for fans of comics and rap, a cross-section of pop culture that is a lot more fluid than you might first suspect. The pressing of Mama Said Knock You Out could have used a little more love, however. The hour long album has been squeezed on to a single LP, thereby putting a bit of a muzzle on LL's often snarling performance and Marley Marl's tense, snaky production. 50 Cent's debut and the second solo effort by Wu-Tang member GZA are treated much better, properly spread over two records. The latter is represented best with full credit due to RZA's diamond-hard productions covered in lo-fi grit and ropey soul.
---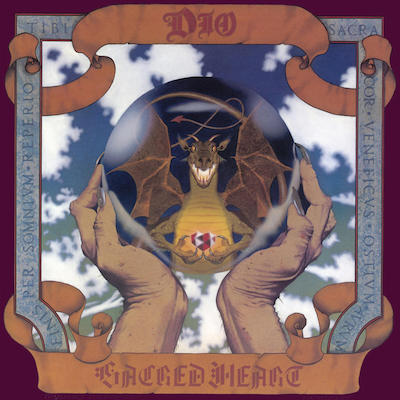 Dio – Sacred Heart/Dream Evil/Lock Up The Wolves/Strange Highways (Reprise/Rhino)
These four albums represent the last records that the late Ronnie James Dio and his revolving door of collaborators would record for a major label, brought back into circulation as part of Rhino's big "Rocktober" reissue campaign. Each one is pressed on colored wax, or, in the case of 1985's Sacred Heart, on clear vinyl, all suffering from the rumble and crackle of non-black LPs. The records are already significantly different from one another. Dio, for some reason, could never keep one guitar player around for very long during this period. The four albums feature four different axe slingers that bring an entirely different bag of tricks to the sessions. The first guitarist Vivian Campbell gamely kept one foot in the doomy bombast of Dio's former gig leading Black Sabbath and the flash of the glam metal scene dominating the landscape. Successive players would venture further into unabashed shredding territory, culminating in the appearance of 18-year-old speed demon Rowan Robertson on Wolves and Tracy G on Highways, both of whom seem to stir something within Dio as both of those albums find him pushing to the limits of his vocal range and eschewing anthemic lyrics for either deep personal yearnings or the kind of fantastical nonsense he was best known for.
---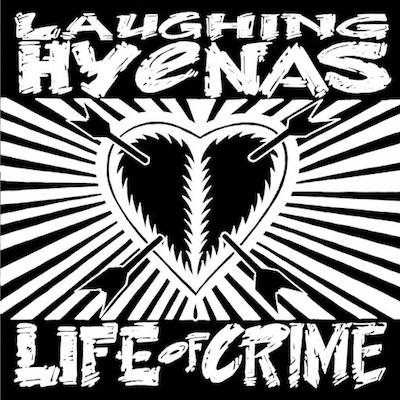 Laughing Hyenas – Life of Crime/Hard Times (Third Man/Touch & Go)
Third Man's interest in mining the vaults of the world for music to reissue is as thoughtful and curatorial as the work they do supporting new artists. That's truer than ever with their efforts to bring the discography of the Detroit garage scuzz band Laughing Hyenas back into circulation. This quartet, led by former Negative Approach vocalist John Brannon and guitar hero Larissa Strickland (RIP), fit well into the history of Motor City rock, influenced as they were by the bluesy drive of The Stooges and the local punk/hardcore scene. The last two albums they put out before dissolving into a mess of drug and personal issues crystallized their sound, with Brannon's throat shredding performances rubbing like a match against the sandpapery sound of Strickland's filthy guitar tones. (The label is releasing all the Hyenas' work but only supplied us with these two.) The rhythm section changed between these two albums, and for these ears, the original players—bassist Kevin Strickland and drummer Jim Kimball—were the better foils, forcing themselves into the mix with gargantuan thumps. Great as they continued to be after their departure, hearing these back-to-back only proves that rock this noisy deserved a brutalist foundation.
---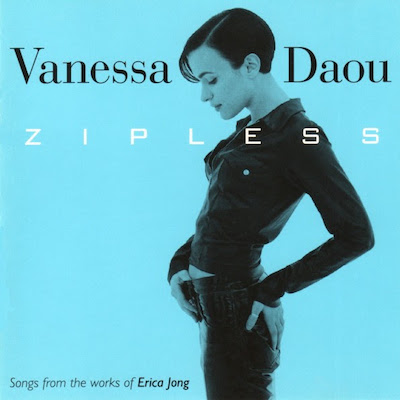 Vanessa Daou – Zipless: Songs From The Works of Erica Jong (DRKR)
Vanessa Daou was once hyped as a potential star, the new face of the acid jazz and trip hop sound that dominating the headspace of music writers on both sides of the Atlantic. The catalyst for that buzz was her 1994 album Zipless, a sensual collection that matched the heated words of poet and novelist Erica Jong up with arrangements that pulsed with electronic life, hoisted aloft by the analog musicianship of Daou's then-husband (and Jong's nephew) Peter. Some 25 years later, the album only sounds marginally dated as it feels not too far removed from the work that artists like Makaya McCraven and the broken beat scene in the U.K. The difference is Vanessa as listening to her vocals and spoken word performances throughout feels downright sinful. Surely we're going to get in trouble for listening to this or dancing around our living rooms as this spins on the turntable, right?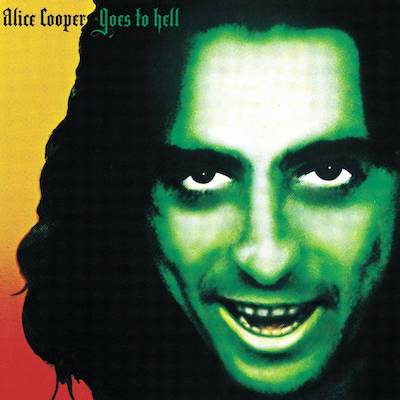 Alice Cooper – Alice Cooper Goes To Hell/Lace and Whiskey/From The Inside (Warner Bros./Rhino)
In the late '70s, following the worldwide success of Welcome To My Nightmare, Alice Cooper went a little concept crazy. The three successive albums he recorded at the end of that decade found him attempting to continue the tale of the lead character of Nightmare, taking on the guise of a hard nosed private eye and walking listeners through the halls of the sanitarium where he kicked his alcohol addiction. It was also a period where Cooper and his collaborators were dabbling in whatever musical styles they dared. That opened the door to perverse experiments in disco, Steely Dan-like jazz-rock, piano-driven rockabilly, symphonic pop and more of the glammed up rock he was known best for. All three albums are messy, curious affairs with moments of weird glory, which also sums up much of Cooper's post-Nightmare career. You can spring for these colored wax reissues if you'd like, and suffer through the rough and tumble sound, or just do a day's worth of digging at the used record shops and thrift stores in your hometown to find decent copies of the originally issued LPs. They're ubiquitous.
---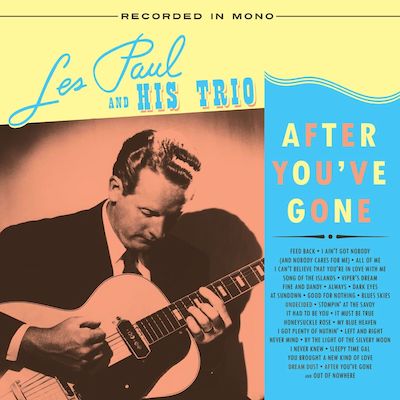 Les Paul and his Trio – After You've Gone (ORG Music/Audiophile)
Remastering these tunes can't have been an easy job. Some of the recordings on this two LP collection of guitarist Les Paul and his trio are around 70 years of age, and the tapes or vinyl they are sourced from have surely seen better days. That's why I am willing to cut Dave Gardner at Infrasonic Mastering some slack for the weird sonic ghosts that arrived and disappeared throughout. As with most music of this era, you have to be willing to make your ears and speakers suffer a bit if you want to hear the greatness hiding in the hiss and pops of decades' old tunes. And you can't get much better than this outfit: an instrumental jazz ensemble running through standards and stray originals as a fantastic excuse to give Paul's god-like command of an electric guitar its proper due. He is lightning fast and smooth as silver throughout, even on the most syrupy of ballads.
---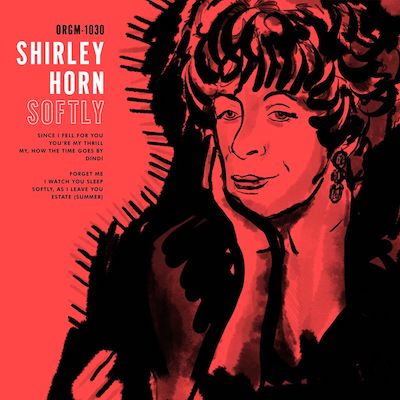 Shirley Horn – Softly (ORG Music/Audiophile)
Watching the word "Audiophile" spin around the label of this white vinyl reissue and hearing the dull roar of the colored wax intercut with the regular pop of an unmistakable scratch is the kind of hilarious, if dismaying irony that many folks who have bought into this world of repressings and special editions. That it undermines the otherwise great performances, apparently captured in late night sessions at a home studio in late 1987, only doubles the agony. Shirley Horn deserves to let have the amber colored sting of her vocals treated with kit gloves, which her backing musicians—percussionist Steve Williams and bassist Charles Ables—do so well. They let her mark the path on the map and follow closely behind, trying not to rustle too many leaves or snap too many branches lest they startle Horn and send her scurrying into the dark.
---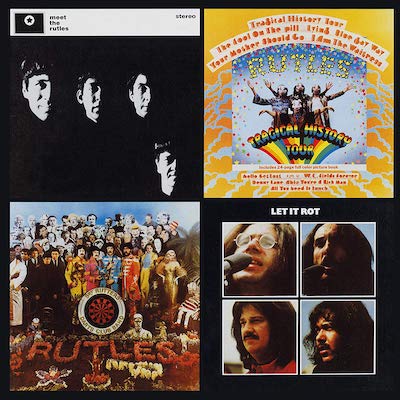 The Rutles – The Rutles (Parlophone)
If you're a sizeable enough fan of The Beatles or Monty Python, you're likely well aware of The Rutles. If not, the precis: former Python member Eric Idle and his buddy and ex-Bonzo Dog Band member Neil Innes poked loving fun at the Fab Four, at first through their long-forgotten parody show Rutland Weekend Television and then in a Lorne Michaels-produced TV special that aired on NBC. The soundtrack to the latter has wandered through used record store in the years since, but this wonderful reissue (released on the Beatles' home Parlophone, no less) does them one better by including a 45 of the tracks left off the original release. Every song here sounds as great as ever, serving well the work that Innes did to perfectly echo the original recordings in these warm-hearted and spectacular parodies. He and his collaborators (including future Beach Boy Rikki Fataar and the extraordinary guitarist Ollie Halsall) dive into this project with knowing grins and the precision of true students of the Beatles' craft.
---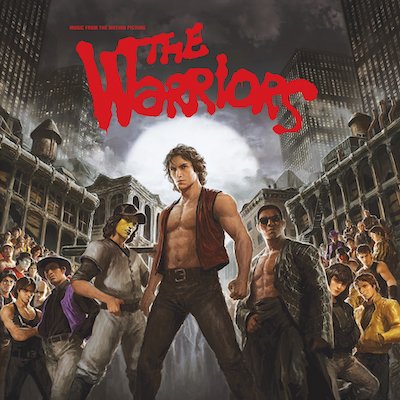 Various Artists – The Warriors: Music From The Motion Picture (Waxwork)
The original soundtrack release of Walter Hill's 1979 cult classic The Warriors was a mix of the pop tunes that punctuated scenes and the credits sequence with a smattering of selections from composer Barry De Vorzon's keyboard heavy score. All well and good but it missed out on some of the funkiest and most dramatic music cues in the film. God bless the folks at Waxwork Records for helping fill the gaps with this double LP reissue that pairs the readily available material with the rarer bits of the score once only available on CD. Your future DJ sets will only improve when you drop the stomping "Night Run" or the synth throb of "Baseball Furies Chase" into the mix. As has become the standard with Waxwork releases, the music, remastered from the original source tapes, sounds tremendous, even with the grumbling of some slightly noisy colored wax hovering consistently in the background. You'll even be able to hear De Vorzon counting out some changes for the band, which included studio whiz drummer Carlos Vega and Toto bassist Mike Porcaro.
---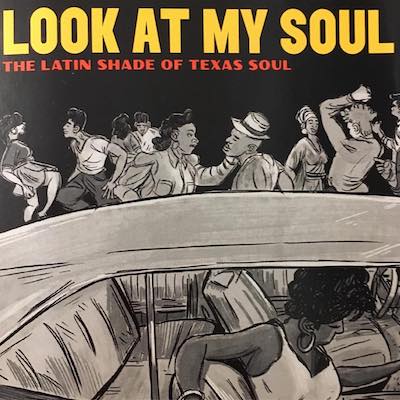 Various Artists: Adrian Quesada Presents Look At My Soul: The Latin Shade of Texas Soul (Nacional/Electric Deluxe)
The influence of soul and R&B on the Latin music scene has been a rich vein of exploration over the past decade or so with writers like Ruben Molina whose book Chicano Soul dug up the roots of this sound. Former Grupo Fantasma member Adrian Quesada has followed this thread into the studio where he put together this amazing collection of throwback tunes, aided by a multi-generational crew of collaborators including Los Lobos co-founder David Hidalgo, vocalist for The Chamanas Amalia Mondragon and Tejano legend Ruben Ramos. As ever, this syrupy, bass-heavy sound deserves to be heard on wax, and this vinyl pressing of Look At My Soul bears that out beautifully. The sharp thrill of horn-heavy workouts like "Funky Chick" and the knee bent pleas of "Joey" are sweat-inducing delights, and the rest of the collection cranks up or eases down the temperature as needed.
---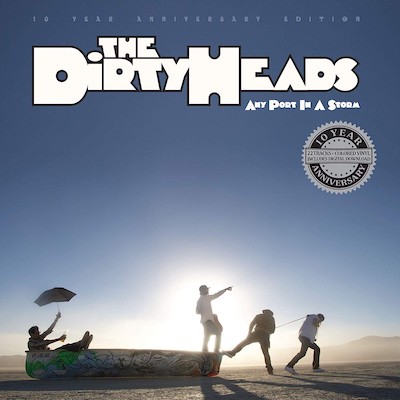 The Dirty Heads – Any Port In A Storm (10 Year Anniversary Edition) (Five Seven)
Like the other bands that dare to combine hip-hop, reggae and rock, it feels almost gauche to listen to the work of the Dirty Heads on a studio album, or pressed into two pieces of colored wax. This music feels custom built for the open fields of a festival during the heat of summer or a sweaty rock club. This California-based band plays with that vital combination of loose and tight that has kept jam bands in the hearts of hippies for generations but there's a strange constriction that tends to happen when you try to catch fire in the studio. This is also a sound that hasn't aged terribly well. Even in 2008 when this album was originally released, it made only marginal sense as we'd already survived the nü-metal era and artists like Matisyahu and Michael Franti were filling the void nicely. This will no doubt delight fans of the band whether new or longstanding, as the vinyl sounds bright and big and the packaging is handsome and filled with little historical details.