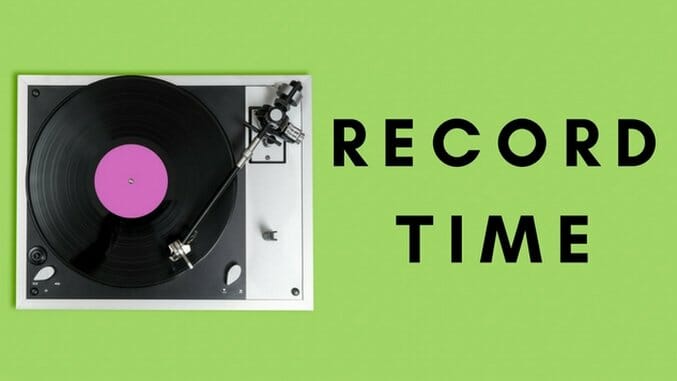 ---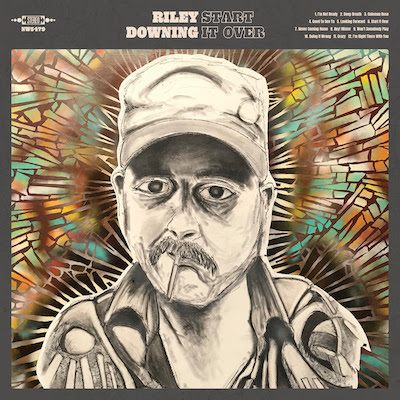 Riley Downing: Start It Over (New West)
Best known for his membership in roots-rock outfit The Deslondes, Riley Downing made his solo debut last month with the release of this slab of syrupy, cosmic country, rockabilly and folk. Recorded with his buddy and bandmate John James Tourville, the music has that magical dusky glow, as if the recording sessions were being illuminated by candles and Christmas tree lights and fueled by rye whiskey and weed. And if you're not familiar with Downing's voice, you might spend your first spin continually worried that you have your turntable on the wrong speed. Rest assured, his laconic, heavy-lidded croon is legitimate. This is the real Riley Downing, coming to you with one more downcast ballad and existential lamentation before last call. You don't have to go home, but you can't stay here.
---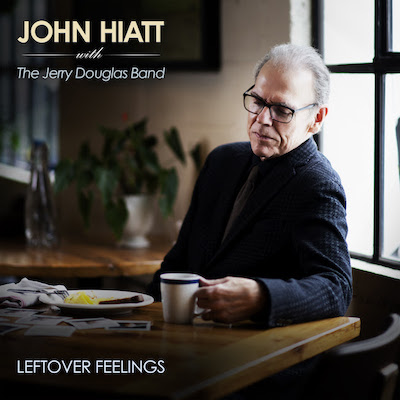 John Hiatt with the Jerry Douglas Band: Leftover Feelings (New West)
John Hiatt remains one of the most pliable songwriters and performers in modern music. Throughout his career, he's adapted himself to fit the mold of power pop, blues, bluegrass and even a touch of alt-rock. For his latest venture, Hiatt lays comfortably back into his Americana roots with the help of the Jerry Douglas Band, an equally flexible ensemble led by its namesake lap steel virtuoso. Working in RCA's Studio B in Nashville, the musicians collectively evoke the feeling of a late-night fireside jam session after most of the revelers have gone to bed. The songs amble out with quiet grace, rarely getting above the tempo of a calm walk, and, owing to the band not using a drummer, doesn't have the volume to smother Hiatt's weathered voice and sly lyrical turns.
---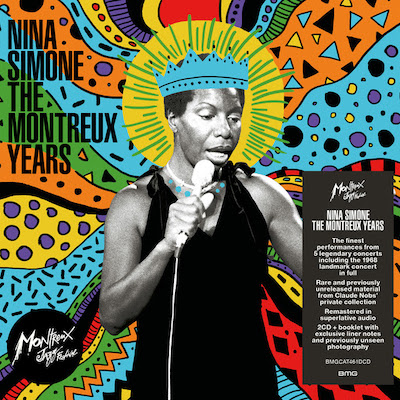 Etta James: The Montreux Years/Nina Simone: The Montreux Years (BMG)
Starting this month, the organization behind the Montreux Jazz Festival, the annual event that has been taking place in Switzerland since 1967, will dip into their deep recorded archives for a series of releases highlighting some of the best performances and performers. And they begin with two collections that pick from the many appearances made at the fest by jazz singers Etta James and Nina Simone. Both are wide-ranging, spanning the decades to reveal the changing timbre to each woman's voice and their evolving musical approaches. The Simone set goes back the farthest, picking up a track from her 1968 appearance, but it leans heavily on her fine set from 1990 that finds her balancing her playful spirit and political drive. She cajoles the crowd to join her on the chorus of "Liberian Calypso" with the same fervor as she uses to introduce the fiery "Four Women." As for the James set, the emphasis on her electric blues years with a small diversion into her R&B years (the "At Last"/"Trust In Me"/"Sunday Kind of Love" medley is the highlight of this double LP release) and a soulful fury, via a couple of tracks from a 1977 set where she was backed by, among others, Yes keyboardist Rick Wakeman and Average White Band drummer Steve Ferrone.
---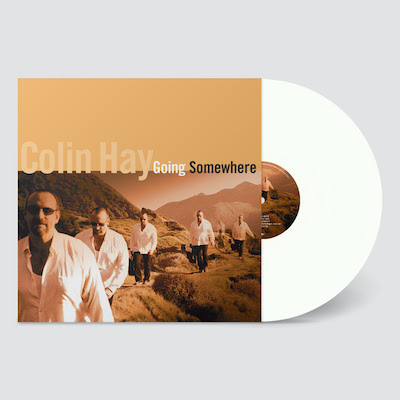 Colin Hay: Going Somewhere (Compass/Lazy Eye)
Colin Hay is still happily living down his years leading the new wave group Men At Work. But as any dedicated fan will tell you, there's much more to the singer-songwriter than another replay of "Down Under" or "Overkill." If there's a need for an entry point into Hay's still active solo career, this album from 2000 might be your best bet. This vinyl reissue (with limited copies on white wax) is a bit of a reconfigured version of the original release. The tracklist gets shuffled to fit the music on one LP with a lovely acoustic version of Hay's breathtaking "I Just Don't Think I'll Get Over You" (a song featured on the soundtrack to Garden State) is added to the end. The rest of the album is just as quietly powerful as that added tune with Hay embracing middle age and his mild hopes for the future with a knowing grin and a bit of a backache.
---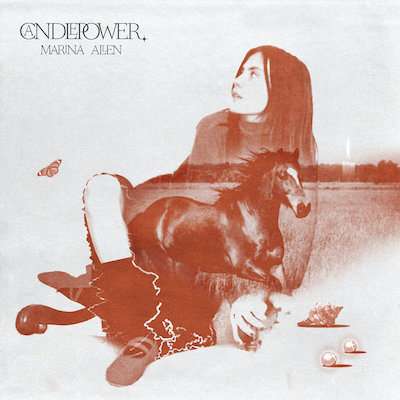 Marina Allen: Candlepower (Fire)
The debut release from Marina Allen may only have seven songs that add up to just under 19 minutes, but this L.A.-based singer-songwriter packs an encyclopedia's worth of detail into that short running time. Her deceptively simple lyrics have a poet's depth and a thrilling openness that feels both intensely personal and widely universal at the same time. Allen may be swooning over the titular artist in opener "Oh, Louise," but funnels that yearning into a road map for personal enlightenment. "Drink water, eat broccoli, love your neighbor," she sings as the midtempo folk-pop behind spills forward in gentle waves. And on the Jane Siberry-like "Believer," Allen goes all talking blues, rattling off a stream of imagery ("Don't you wanna drive with me?/Listening to Hejira through a blown out freedom scheme…somewhere between L.A. and Joshua Tree/I'm in a cafe buying tinctures off Etsy") through the music's shimmering heat haze. It's for the best that this record is done and dusted in less than 20 minutes as I'm going to be spending a lot of time picking through its layers for the next few months.
---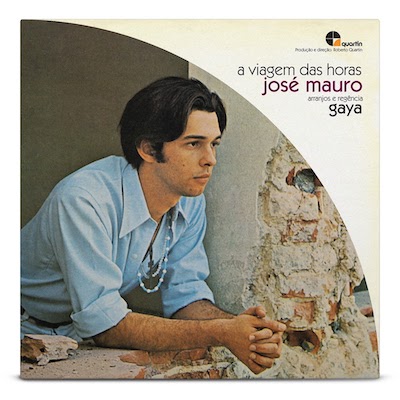 José Mauro: A Viagem Das Horas (Far Out)
One of the most exciting developments in the world of vinyl reissues has been London label Far Out Recordings bringing some treasures from the catalog of Brazilian imprint Quartin back into circulation. And their most recent entry into this series could be their biggest coup yet: a re-release of the rarely heard 1976 album by singer-songwriter José Mauro. Though not originally released on Quartin, this collection of psychedelicized Brazilian pop and traditional folk falls right under that label's wide umbrella. Mauro was one of the rare musicians that survived the dictatorship that stifled artists throughout Brazil in the '70s, but just barely. The music on this album was recorded in 1970 but wasn't released until six years later. And by that point, he had moved on to making music for theater and teaching guitar lessons. Would that this have been released sooner as it could have added extra weight to the collective messages of defiance coming from Tropicalia giants like Os Mutantes and Gilberto Gil.
---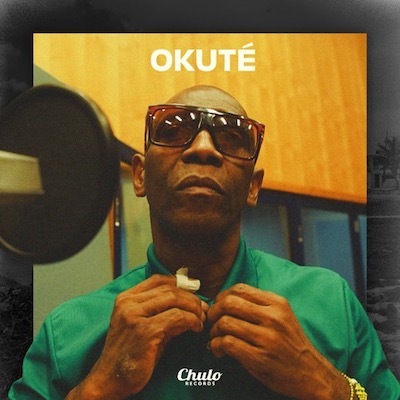 Okuté: Okuté (Chulo)
Out soon is a 25th anniversary re-release of Buena Vista Social Club, the album that brought Cuban music to a global audience. But if you want a hit of that swaying, sensual sound, you don't have to wait until September. Instead, spend some time with Okuté, a fantastic modern ensemble from Havana led by the marvelously named vocalist Pedro "Tata" Francisco Almeida Barriel. And what Okuté has over their more well-known brethren is a shot of youthful energy, as heard in the guitar work throughout the group's debut album. While the percussionists maintain their steady groove and Tata soars above it all, the electric guitar provides a jolt of avant garde energy to each track. The whole album feels like it lives between frequencies with the traditional Cuban station fighting for the airwaves with a modern jazz broadcast. The dissonance is part of the appeal.