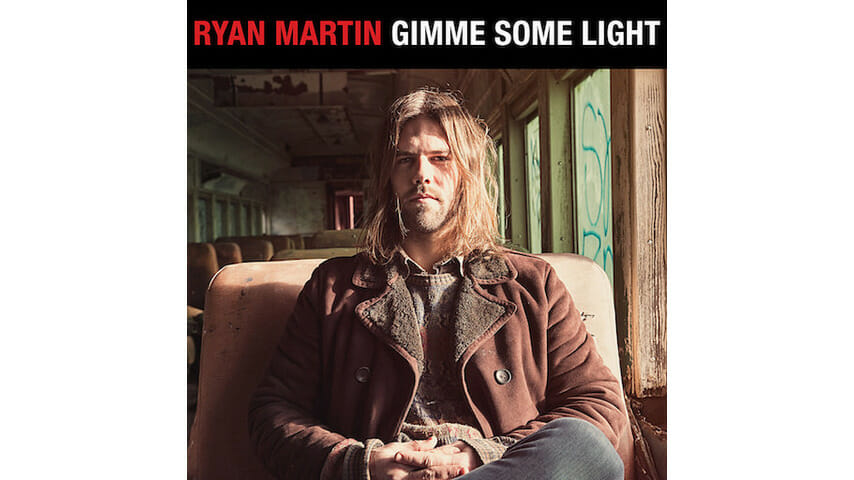 So many albums these days seem to draw from a dramatic backstory. Take the new release from Ryan Martin, a singer/songwriter originally from California and now based in New York. He started his career as a typical traveling troubadour until an auto accident in 2005 caused him to take a turn for the worst, leading to jail time and much-needed counselling before he made his way back to music.
Of course art can often serve as a catharsis, and in Martin's case, it served that function well. It's little surprise then that his solo bow reflects the turbulence that steered him away from his muse. Fatherhood entered the mix as well, a happy event, but not without complications of its own.
Given that sobering set-up, one might expect an album that resolves exclusively around sadder circumspect. There are examples to be sure—in the seemingly sedate "Parasol" and the ominous overtones of "All the Good Men" in particular. However truth be told Gimme Some Light doesn't display the usual additives generally found in an album overly saturated with remorse. Instead, the album becomes surprisingly energetic, with songs like the Who-ish "Say You Love Me," the convincing country sound of "Suicide Parade," and the decidedly descriptive "Dangerously Unplugged" betraying an exuberance that belies any hint of self-pity. Likewise, an omnipresent steel guitar adds a sheen that effectively mutes any suggestion of angst as perceived in the more recalcitrant songs in the set.
That's not to say Martin is reticent to reference his troublesome transgressions. Certain song titles—the aforementioned "Suicide Parade," "Death of Love," "Destitute Darling"—all allude in some manner to the aftermath of his near fatal encounter, either directly or in a subtext. Yet, Martin tempers his confessional tone with a sublime sense of hope through happenstance. "I felt the rays of God shine in my hands/Burn all the plans/I'm going to grip the sun/Learn how to use it/Learn how to fuse it," he sings in the teeming "Lepers in Armor." There's ample evidence that Martin is looking to confront his ill-advised choices and make the most of the second chance he's been given.
Gimme Some Light isn't simply a series of songs about options or optimism. Rather, it's all about reconciling a tortured past and coming to grips with the repercussions that result. Or, as he reflects in "Real Human Being," the album's sweetly strummed coda, "I know there is suffering/But it's all part of being/A real human being." Give Martin credit not only for daring to self-reflect, but for coming to that much needed conclusion as well.