Savannah Stopover Releases 2019 Lineup: Deerhunter, The Joy Formidable, Lucy Dacus to Headline
Images via Riot Act Media
Music
News
Savannah Stopover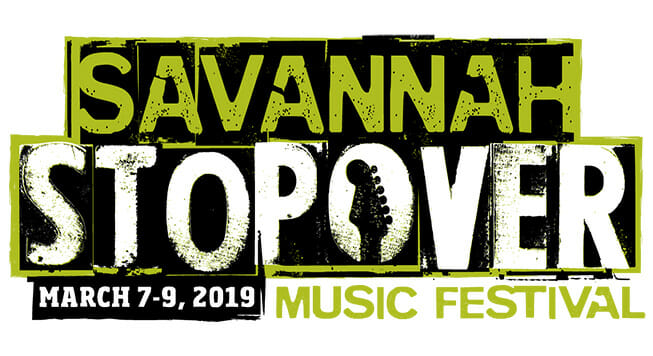 Savannah Stopover returns March 7-9, showcasing a slew of new artists on the rise. In its ninth year of creating a space almost exclusively for emerging artists, the three-day Georgia shore festival spans multiple venues, creating a casual environment of exploration and community.
Can't-miss performances include a Friday set from Deerhunter, a headlining slot from Lucy Dacus, the artist behind our 2018 album of the year, and an appearance from New Zealand's The Beths, Paste's best new band of 2018.
For those looking for a low-key alternative to festival season, Savannah Stopover remains an affordable way to get your fix, with admission starting at $39 for a single day, $69 for two-day passes and $89 for weekend passes. VIP tickets are also available at $159, which gets you priority entry at the venues and access to exclusive after-hours events.
See the full lineup below, beneath a 2009 Deerhunter performance from the Paste archives. Savannah Stopover passes are available here.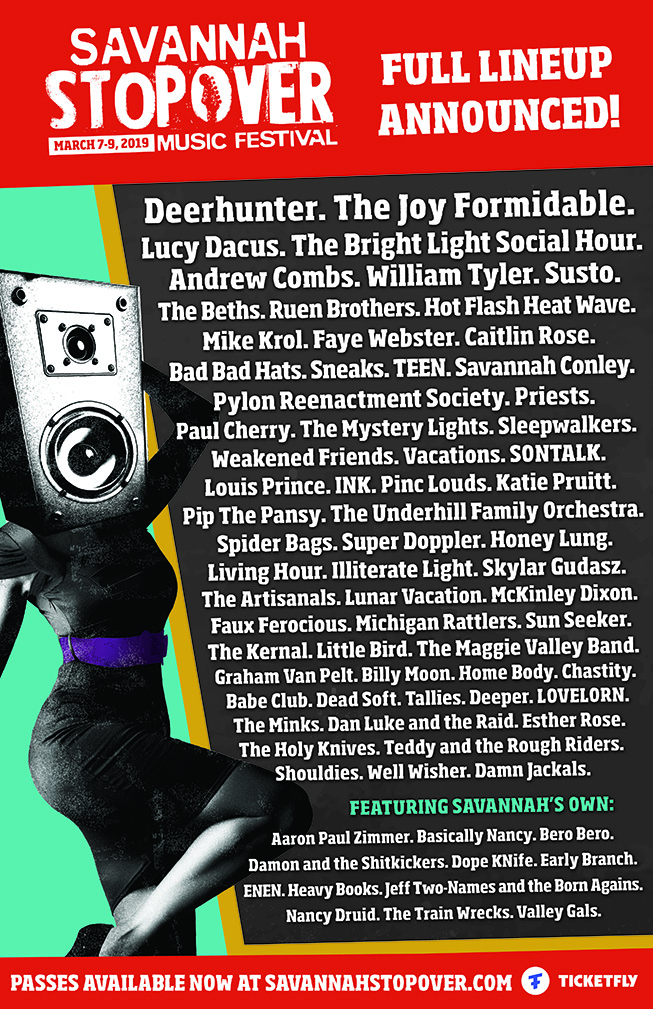 Savannah Stopover Lineup:
Andrew Combs
Babe Club
Bad Bad Hats
Billy Moon
Caitlin Rose
Chastity
Damn Jackals
Dan Luke and the Raid
Dead Soft
Deeper
Deerhunter
Esther Rose
Faux Ferocious
Faye Webster
Graham Van Pelt
Home Body
Honey Lung
Hot Flash Heat Wave
Illiterate Light
INK
Katie Pruitt
Little Bird
Living Hour
Louis Prince
LOVELORN
Lucy Dacus
Lunar Vacation
McKinley Dixon
Michigan Rattlers
Mike Krol
Paul Cherry
Pinc Louds
Pip The Pansy
Priests
Pylon Reenactment Society
Ruen Brothers
Savannah Conley
Shouldies
Skylar Gu
dasz
Sleepwalkers
Sneaks
SONTALK
Spider Bags
Sun Seeker
Super Doppler
Susto
Tallies
Teddy and the Rough Riders
TEEN
The Artisanals
The Beths
The Bright Light Social Hour
The Holy Knives
The Joy Formidable
The Kernal
The Maggie Valley Band
The Minks
The Mystery Lights
The Underhill Family Orchestra
Vacations
Weakened Friends
Well Wisher
William Tyler
Aaron Paul Zimmer
Basically Nancy
Bero Bero
Damon and the Shitkickers
Dope KNife
Early Branch
ENEN
Heavy Books
Jeff Two-Names and the Born Agains
Nancy Druid
The Train Wrecks
Valley Gals