Scott Walker, '60s Pop Icon and Experimental Musician, Dead at 76
Photo by Keystone/Stringer/Getty
Music
News
Scott Walker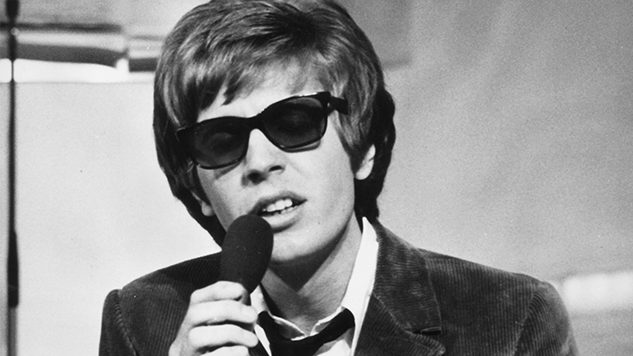 Scott Walker, avant-garde musician and '60s pop idol, has died, as announced Monday by his label 4AD. The Ohio-born artist was 76 years old, and is survived by his daughter Lee, granddaughter Emmi-Lee, and partner Beverly. As of this writing, his cause of death is unknown.
Born Noel Scott Engel in 1943, Walker originally came up as a session bassist. He took the name Scott Walker after joining the Walker Brothers Trio, which rose to fame in the '60s, especially enjoying popularity in the U.K. Hits like "Make It Easy on Yourself" and "The Sun Ain't Gonna Shine (Anymore)" solidified their Beatles-esque celebrity. Fame brought out the recluse in Walker, though, and he retreated from the group in the late '60s to release his critically acclaimed solo albums Scott, Scott 2, Scott 3 and Scott 4. He reunited with the Walker Brothers in the late '70s, with the group releasing their final album together, Nite Flights, in 1978.
From then on, Walker embarked on a solo career marked by experimental and avant-garde sounds. He released another solo album in the '80s, but his 1995 record Tilt truly solidified Walker as an idiosyncratic voice in the music world, as he used a combination of effects and stripped-down vocals to sculpt a dystopian soundscape. Paste named it one of eight great comeback albums in 2012, with Luke Winkie writing, "Walker's cataclysmic reentries into our atmosphere are rightfully a musical pilgrimage, but Tilt might be his greatest moment." Walker's final album, Soused, a collaboration with Sunn O))), was released in 2014. He continued to write music for dance and film, including Vox Lux in 2018. A statement from 4AD describes his substantial impact on music, noting:
From teen idol to cultural icon, Scott leaves to future generations a legacy of extraordinary music; a brilliant lyricist with a haunting singing voice, he has been one of the most revered innovators at the sharp end of creative music, whose influence on many artists has been freely acknowledged. The scope and dynamism of his vision have added dimension to both film and dance, and he has stunned audiences with music whose composition transcends genre, and whose sheer originality defies pigeonholing.
Tributes to Walker have begun pouring in from throughout the world of music this morning. See a few of those below.
So very sad to hear that Scott Walker has passed away, he was a huge influence on Radiohead and myself, showing me how i could use my voice and words. Met him once at Meltdown, such a kind gentle outsider. He will be very missed. https://t.co/v33Ey91hbn

— Thom Yorke (@thomyorke) March 25, 2019
So very sad to hear about Scott Walker…. truly one of the greats.. so unique and a real artist. On my way to work on the first day of recording OK Computer I passed him riding his bike on Chiswick High Street.. and when I got to the studio Thom was holding a copy of Scott 4..

— nigel godrich (@nigelgod) March 25, 2019
Devastated https://t.co/Uf4031sWly

— Holly Herndon (@hollyherndon) March 25, 2019
Scott Walker – The Girls from the Street https://t.co/C0v4TGLF4k via @YouTube

— graham coxon (@grahamcoxon) March 25, 2019
rest in peace scott walker. https://t.co/d3T9UrGA1w much love & thank you

— anton newcombe (@antonnewcombe) March 25, 2019
I will always think of the time when Scott Walker tendered Bowie speechless with emotion. That's how you knew the level he was on. https://t.co/bTlrnqwzFI

— Ned Raggett (@NedRaggett) March 25, 2019
Wow. Goodbye Scott Walker, the biggest influence on David Bowie. A maverick and uncompromising artist. Loved by @MarcAlmond and myself. One of the peculiar greats!

— Boy George (@BoyGeorge) March 25, 2019