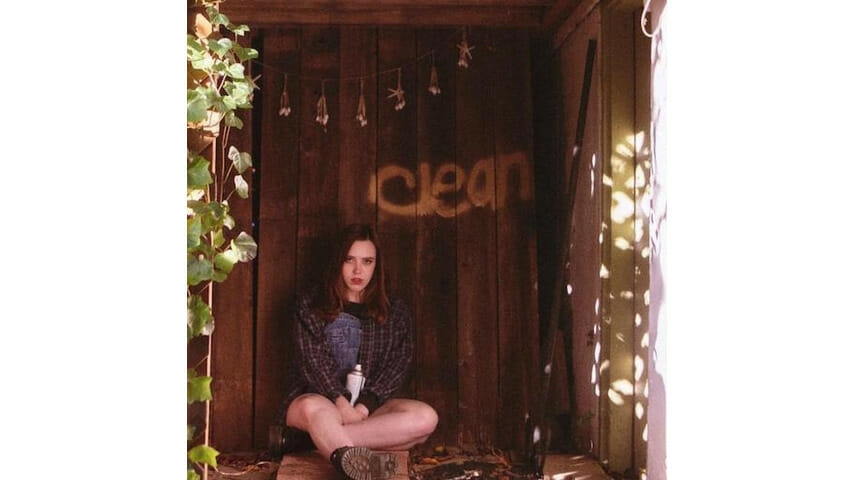 Amidst the verses of "Still Clean," the opening track off of Clean, the latest album from Sophie Allison (aka Soccer Mommy), she's grappling with a temporary tryst, a seasonal fling—the kind we often pretend to have gotten over, while we replay the minutiae of the affair over and over again in the privacy of our own heads. "I guess I'm only what you wanted for a little while," she sings—still dazed months later from the abrupt departure of her summer love's affections.
Those are the first lyrics that jumped out at me, instantly conjuring up a face, and a name and my own replayed reel of amatory memories and now-hollow words. This speaks to Allison's songwriting, a craft she honed for years in her Tennessee bedroom before releasing last year's acclaimed Collection. With Clean, she may have again left her bedroom for the studio, but her introspective and comfortably confessional lyrics maintain their intimacy and diary-scrawl relatability. Only this time, Allison is zeroing in on the freeing, but often painful realizations that we all experience at one time or another—the kind that usually only come with the ending of something.
"I was wasting all my time on someone who didn't know me," she sings in the first verse of "Blossom (Wasting All My Time)." It's the kind of thing you can't remember if you realized in hindsight, or a part of you knew it all along—the subtle production and the warm strums of the acoustic guitar allowing your mind to drift. "Scorpio Rising" starts out sounding like an updated version of Big Star's "Thirteen," before taking a sudden turn when Allison's young Romeo changes his mind and goes for a girl that In "Flaw," the end is her fault, though she doesn't want to believe it. "I choose to blame it all on you/'Cause I don't like the truth," she sings, her clear and unpolished voice fittingly going slightly flat.
The songs with a full band hit just as hard, as Allison does everything but get lost in the mix during "Your Dog," a jagged, grunge-tinged where she makes it clear she won't be her boyfriend's "fucking dog," "little pet," or "baby girl," over toothed guitars. "Cool" grooves along with all the enviable nonchalance of the divinely unbothered girl that's the song's subject, and "Skin" balances gnarled guitar hooks with sweetly subversive lines like, "I want to be the one/you're kissing when you're stoned."
Allison is young, her slight 20 years evident not only in her youthful voice, but her talk of missed calls from mom, parked cars, and hanging around after school. But Allison does it all in an honest, uncomplicated, and well-crafted way that Clean is anything but juvenile. You might just forget how old you are for a second, as her bedroom melodies carry you back to when feelings were freely given and many lessons still had to be learned.