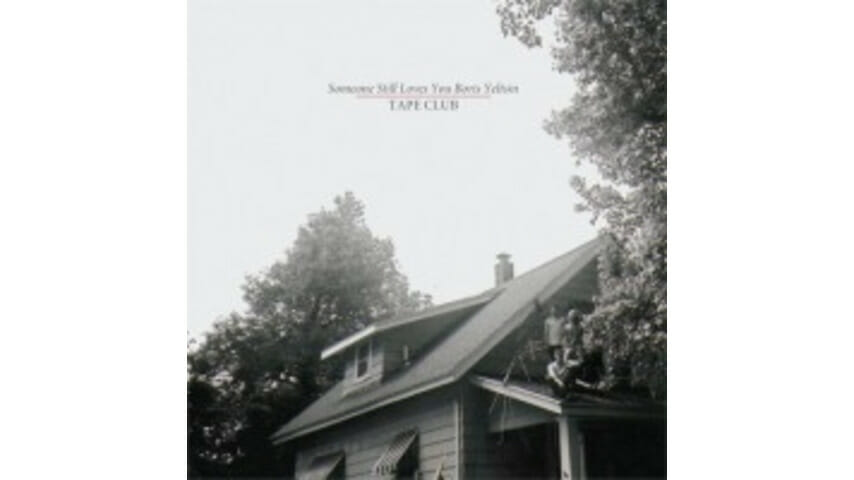 Sometimes there's a good reason bands have unreleased material. The just-not-right-for-the-album songs, while they are cornerstones in a band's career, can come off as both awkward and underdeveloped; maybe it's kind of like looking back on old high school essays or home videos of you learning to ride a bike. Sure, it's a building point for who you are now, and yeah, you're glad you did it. But do you really want anyone to see those things? Especially the people who admire you most?
It's surely the problem with Someone Still Loves You Boris Yeltsin's latest release, Tape Club, which examines the band's unreleased material over the course of their decade-long career. And it's clear to see that the songs that didn't make it on the band's three LPs, Broom, Pershing and the Chris Walla-produced Let It Sway have more duds than interesting, deep cuts.
For the most part, the tracks are Broom-length anti-pop crooners that fizzle out before they even get a chance to develop. Songs like "Tin Floor 51" and "Same Speed" — both of which barely clock in at two minutes — plod along aimlessly and seem to go on much longer than the listed track time.
But one of the biggest shames of Tape Club is that the album doesn't pick up until the 23rd track (yes, you read that correctly) with the standout "Yellow Missing Signs." The glossed-over, melodic, and developed tracks that close the album out — "Yellow Missing Signs," "Letter Divine," "Bended" and "Bastard of Rome" are all welcome additions to any SSLYBY fan's collection.
That's not to pan the rest of the album as unlistenable, because there are some great ideas and moments that make up the first two thirds of the album. "Spinning Sea" channels some of Elliot Smith's best moments before it's abrupt end, and "Half-Awake" shows what the band is capable of as a whole. But part of the challenge of Tape Club is digging through the tracks and figuring out which ones are for you.