Spotify Has Officially Scrapped Its Hateful Conduct/Content Policy
Photos by Ilya S. Savenok/Getty, Tim Warner/Getty
Music
News
Spotify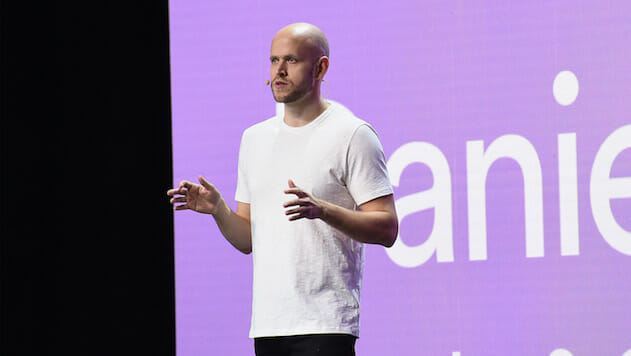 After enduring harsh backlash since its initial announcement, Spotify has officially canceled its hateful conduct and content policy.
In a statement released on their blog on Friday, the streaming giant admitted that while they believe their intentions were in the right place, the vagueness of the policy's language led to confusion and concern surrounding the policy guidelines.
The policy, which removed controversial artists like R. Kelly and XXXTentacion from Spotify's editorial and algorithm-generated playlists, was slandered by musicians and industry professionals alike. Last week, the company took steps to roll back the policy before completely abandoning it today.
Spotify CEO Daniel Ek commented on the policy at a conference Thursday, expressing regrets about the policy's introduction, saying, "we rolled this out the wrong way."
The policy update mirrors the sentiments he expressed during the Q&A:
This language was vague and left too many elements open to interpretation. We created concern that an allegation might affect artists' chances of landing on a Spotify playlist and negatively impact their future. Some artists even worried that mistakes made in their youth would be used against them.
That's not what Spotify is about. We don't aim to play judge and jury. We aim to connect artists and fans—and Spotify playlists are a big part of how we do that. Our playlist editors are deeply rooted in their respective cultures, and their decisions focus on what music will positively resonate with their listeners. That can vary greatly from culture to culture, and playlist to playlist. Across all genres, our role is not to regulate artists. Therefore, we are moving away from implementing a policy around artist conduct.
You can read the full statement on Spotify's official blog here.