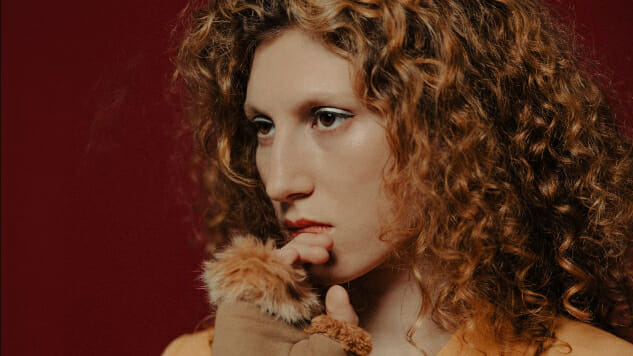 Daily Dose is your daily source for the song you absolutely, positively need to hear every day. Curated by the Paste Music Team.
Squirrel Flower—the musical project of indie-rock songwriter Ella O'Connor Williams—has announced her debut record on Polyvinyl, I Was Born Swimming, out in January of next year. The first single released off the project is "Red Shoulder," which arrives with a shimmering music video as bright as the song it accompanies.
"Red Shoulder" opens with a muddy guitar riff that recedes under Williams' impassioned voice. "I reach back and fall down," she sings before the track explodes into a huge, fuzzed-out riff. This cohesive playing comes from Williams' decision to record these songs live, with few overdubbed elements. The result is a raw sound that avoids the sterility of excessive production techniques.
The video for the single features Williams as its main character, who is often shot looking longingly through settings ranging from a subway station to a hotel room and a grey urban landscape. A consistent image that plagues her character is a vintage red telephone, which appears throughout. As she holds the phone to her ear, the scenes collapse into kaleidoscopic visuals, distorting once-familiar places.
As she explains, Williams had a clear vision of how the song's underlying mood would be transmitted through the music itself:
"Red Shoulder" is a song about destabilization and dissociation. Something soft and tender becomes warped and sinister, turning into sensory overload and confusion. How can something so lovely turn painful and claustrophobic? The song ends with a heavy and visceral guitar solo, attempting to reground what went awry.
I Was Born Swimming drops Jan. 31, 2020, on Polyvinyl and can be preordered here. You can watch the video for "Red Shoulder" (dir. Laura-Lynn Petrick) and Squirrel Flower's 2018 Daytrotter session below, and find her album details and tour dates further down.
I Was Born Swimming Album Art: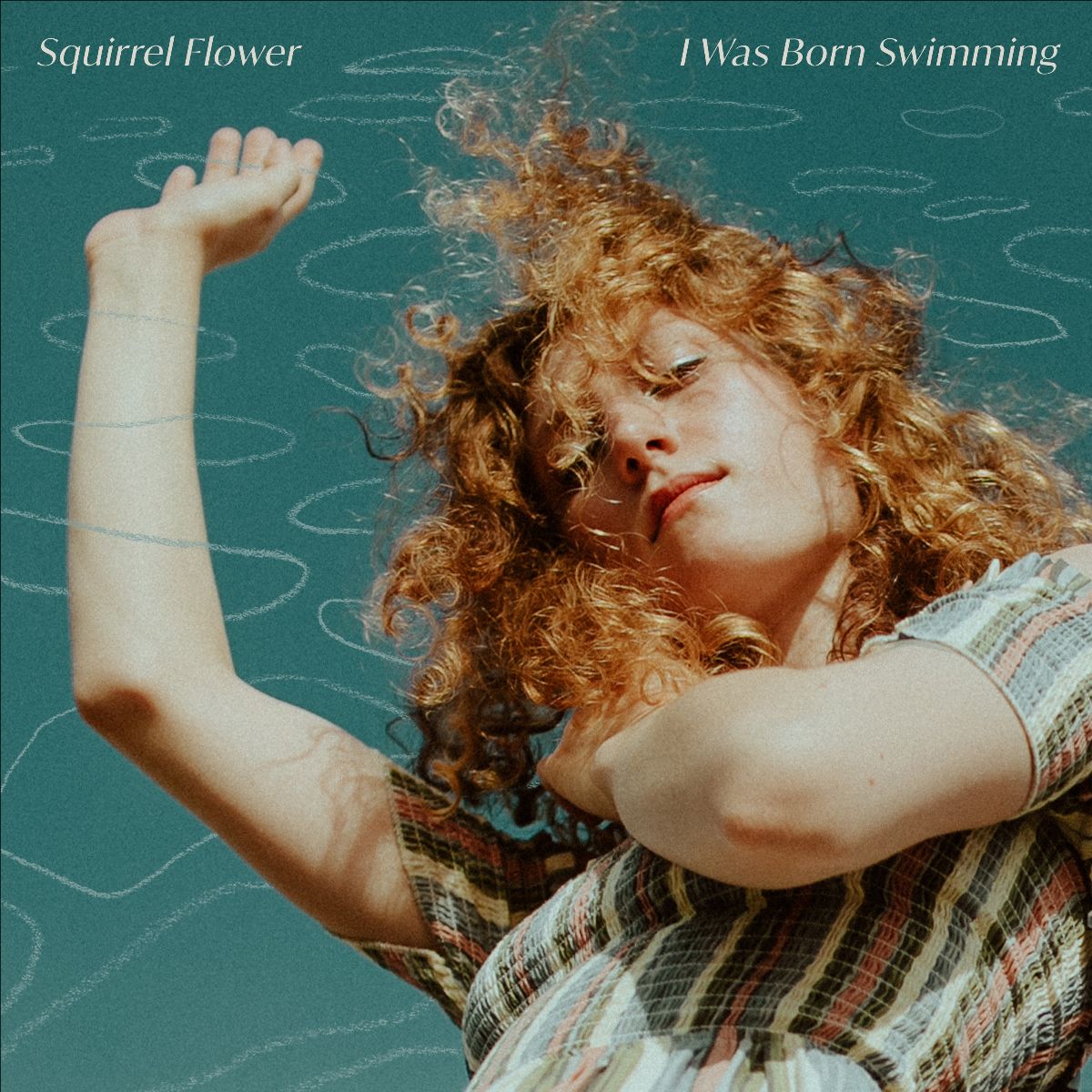 I Was Born Swimming Tracklist:
01. I-80
02. Red Shoulder
03. Slapback
04. Eight Hours
05. Headlights
06. Honey, Oh Honey!
07. Seasonal Affective Disorder
08. Home
09. Streetlight Blues
10. Rush
11. Belly Of The City
12. I Was Born Swimming
Squirrel Flower Tour Dates:
October
24 – Chicago, Ill. @ Empty Bottle %
25 – Columbus, Ohio @ Big Room Bar %
26 – Cleveland, Ohio @ Mahall's %
27 – Philadelphia, Pa. @ Johnny Brenda's %
28 – Brooklyn, N.Y. @ Baby's All Right %
January 2020
28 – London, U.K. @ The Islington
March 2020
06 – Middletown, Conn. @ Mac 650 Art Gallery &
07 – Boston, Mass. @ Great Scott &
11 – Brooklyn, N.Y. @ Rough Trade &
12 – Philadelphia, Pa. @ Everybody Hits &
13 – Washington, D.C. @ Songbyrd &
23 – Phoenix, Ariz. @ Rebel Lounge *
25 – Los Angeles, Calif. @ The Echo *
26 – San Francisco, Calif. @ Bottom of the Hill *
28 – Seattle, Wash. @ Barboza *
29 – Portland, Ore. @ Doug Fir Lounge *
31 – Salt Lake City, Utah @ Kilby Court *
April 2020
02 – Denver, Colo. @ Larimer Lounge *
06 – Minneapolis, Minn. @ 7th Street Entry *
07 – Chicago, Ill. @ Schubas *
08 – Cleveland, Ohio @ Mahall's *
10 – Toronto, Ont. @ Drake Hotel &
11 – Montreal, Que. @ Casa Del Popolo &
(% – w/ Loving)
(* – w/ Why Bonnie)
(& – w/ Cedric Noel)