Tanya Tucker Returns with First New Single in 17 Years, "The Wheels of Laredo"
Images via Fantasy Records, Danny Clinch
Music
News
Tanya Tucker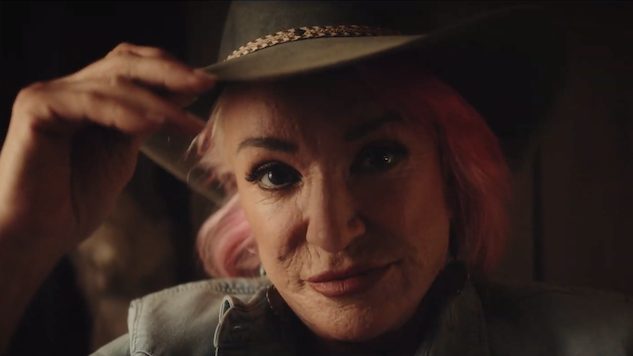 With hits such as "Delta Dawn" and "Two Sparrows In A Hurricane," country singer Tanya Tucker has been churning out music since the '70s.
Marking her first new music in 17 years, the singer is back with new single "The Wheels of Laredo," the lead track from her forthcoming album While I'm Livin'. Mellow and based in acoustic guitar, "The Wheels of Laredo" sees Tucker's vocals shine through, showing nothing has changed during her musical break. Set for release via Fantasy Records on Aug. 23, While I'm Livin' is Tucker's follow-up to her 2002 album Tanya.
The single, and most of the album, is co-written by Brandi Carlile, and Phil and Tim Hanseroth. Carlile and big-time country music producer Shooter Jennings tackle the production on the album.
"I just love her. She was like my shadow when we were in the studio. Every time I turned around, she was there," Tucker said of Carlile's collaboration in a statement. "And Shooter, I've known him since he was a baby. He's the one who brought us all together. So I'm ready to get this music out there because it's different than anything I've ever done."
Along with her new single, Tucker released a music video focusing on the humane treatment of horses in Tennessee. Featuring Tucker riding around on steeds with picturesque shots of Tennessee fields, the video's serene imagery matches the easygoing tenor of the single.
Watch the music video for Tucker's "The Wheels of Laredo" (dir. Myriam Santos) below, and listen to a 1980 Tucker performance from the Paste archives and see the details of While I'm Livin' further down. You can preorder the album here.
While I'm Livin' Album Art: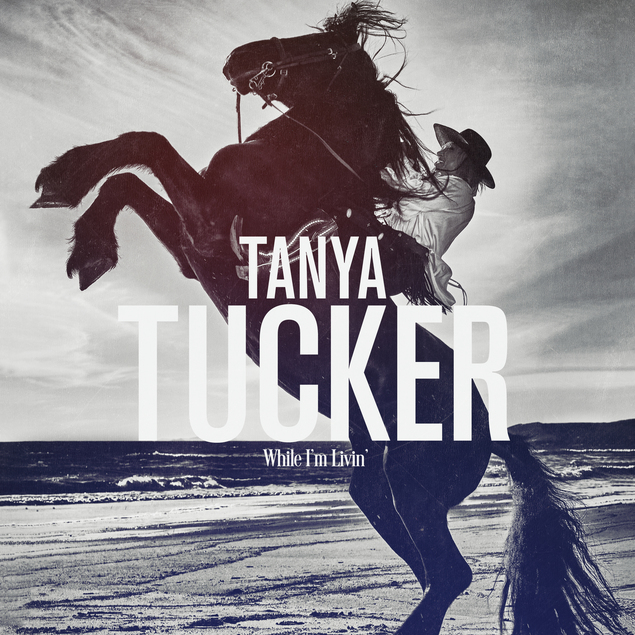 While I'm Livin' Tracklist:
01. Mustang Ridge (written by Brandi Carlile, Tim Hanseroth and Phil Hanseroth)
02. The Wheels Of Laredo (written by Brandi Carlile, Tim Hanseroth and Phil Hanseroth)
03. I Don't Owe You Anything (written by Brandi Carlile, Tim Hanseroth and Phil Hanseroth)
04. The Day My Heart Goes Still (written by Brandi Carlile, Tim Hanseroth and Phil Hanseroth)
05. High Ridin' Heroes (written by David Lynn Jones)
06. The House That Built Me (written by Tom Douglas and Allen Shamblin)
07. Hard Luck (written by John C. "Pete" Bailey, David Lee Mitchell, Raymond L. Turner and Jerry Ontiberoz)
08. Rich (written by Brandi Carlile, Tim Hanseroth and Phil Hanseroth)
09. Seminole Wind Calling (written by Brandi Carlile, Tim Hanseroth and Phil Hanseroth)
10. Bring My Flowers Now (written by Tanya Tucker, Brandi Carlile, Tim Hanseroth and Phil Hanseroth)