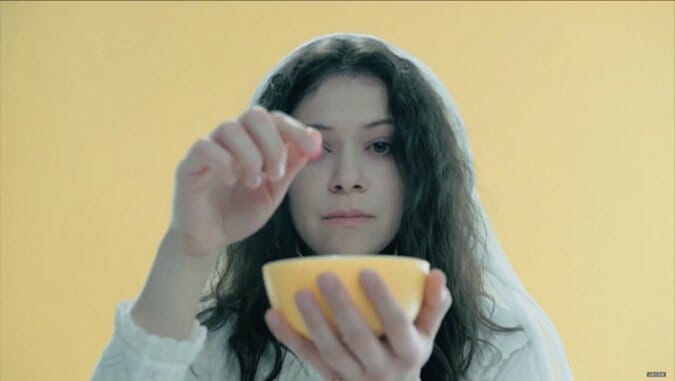 I have to think that when Ryan Lott of Son Lux first pitched this music video to Tatiana Maslany, star of Orphan Black, she heard the general storyline and was like, "wait…you're saying I only have to play one character?? I'M SO IN."
Of course, the one character she plays has an alter-ego as a cult priestess, because Maslany apparently has way too much range to ever portray just one human. Even in these "limited" roles, though, Maslany shines, and the song "You Don't Know Me" is an appropriate mood piece for the misunderstood—or, more accurately, non-understood—wife being shoved into a role for which she's not suited, and which doesn't make her happy. Interestingly, the lasting effect of this video for me is how excited it makes me for everything Maslany might do after Orphan Black. Check it out above.
"You Don't Know Me" appears on the new Son Lux album Bones, which was released last week, and which Paste reviewed here.