The Dead Tongues Announce New Album Transmigration Blues, Share New Song "Peaceful Ambassador"
Photo by Hunter Savoy Jaffe
Music
News
The Dead Tongues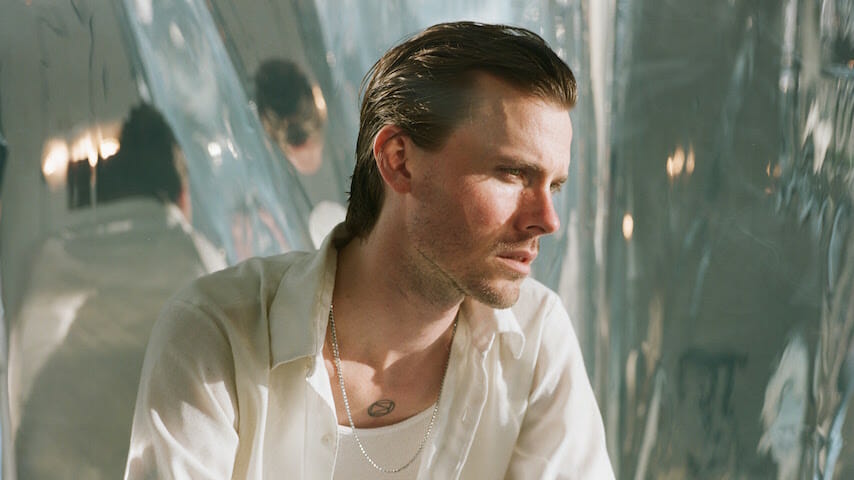 North Carolinian folk-fusion artist Ryan Gustafson (who performs under the alias The Dead Tongues) has announced his latest album. Transmigration Blues is out on June 26 via the Durham-based label Psychic Hotline. The news arrived Monday with the lead single, "Peaceful Ambassador," which you can hear below.
Gustafson is thoroughly rooted in the North Carolina scene, having previously served as guitarist for both Phil Cook and Hiss Golden Messenger. He also counts Mandolin Orange and Mountain Man as friends. He recorded Transmigration Blues, his fourth album, during summer 2019 in the midst of a bout of depression. But the record doesn't only promise gloom. His remarks on the new album:
'Transmigration Blues' belongs to the moments weaving between uncertainty and discovery. The placements between the mirage and the horizon line, the subtle and dramatic moments that unravel and shape ways of being. Here I am in the West, witnessing our internally deified structures of economy and society once again show how undeniably fragile they are, and in turn, calling for sacrifice. If a house falls, why rebuild it the same way? Political grand anthems do not exist on this album, but there are stories of the little deaths and rebirths, and of trying to navigate oneself to a place of purpose and compassion. So, at its best, I hope this album can provide an emotional language for some to ask themselves and to ask each other, how do we want to rebuild what has needed to fall and of what we've lost, what do we want back?
"Peaceful Ambassador" falls somewhere in the folk-rock spectrum between James Taylor and Wilco. Warm and thoughtful, it often slips into a Byrds-like groove. Full of natural references (a touchstone of The Dead Tongues) and a lively harmonica, this song is a welcome return from an artist folk/Americana fans need to know.
Again, you can listen to "Peaceful Ambassador" below. If you like what you hear, pre-order Transmigration Blues right here.